Our Homeschool Holiday Music Month comes to its grand conclusion today with two little lessons: this one for the Twelfth Day (of Christmas) and a second one for Twelfth Night.
This spectacular arrangement of "The Twelve Days of Christmas" by Broadway composer David Chase, performed live in concert by the Boston Pops Orchestra, is an educational musical masterpiece that you shouldn't miss. Why not turn it up to orchestral volume and invite your students to dance around the house today:
January 5th is traditionally considered the last day of the Christmas season — the Twelfth Day of Christmas. In many Western societies it's treated as a day of revelry and celebration; it's also often regarded as the traditional day on which the Christmas tree and all the decorations come down until next year. The humorous song "The Twelve Days of Christmas," which can be traced back in part at least as far as the late 1700s, celebrates the day and has become a staple of radio broadcasts and concert hall extravaganzas across the country.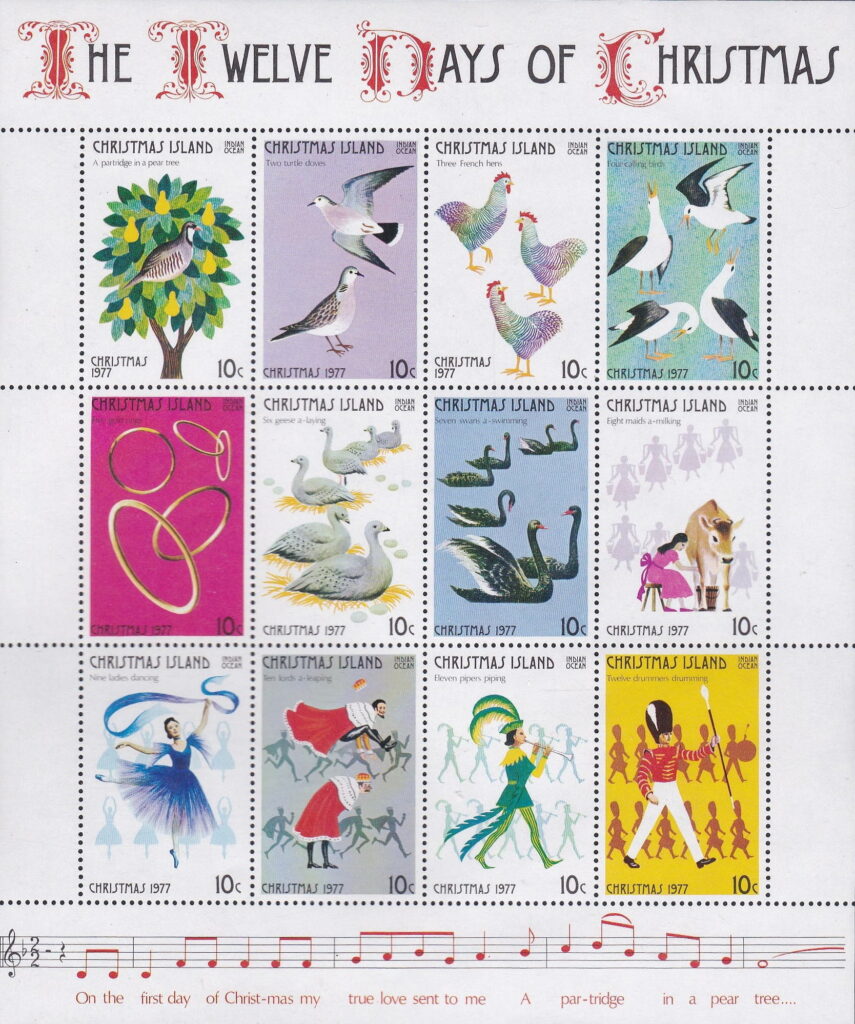 David Chase's arrangement of "The Twelve Days of Christmas," which incorporates passages from a great variety of other works, has become an especially popular performance piece. How many musical quotations can your students identify within it? I can hear (at least) some children's songs, some other Christmas carols, a Beethoven symphony, Rodgers and Hammerstein's Oklahoma! and The Sound of Music, Tchaikovsky's Swan Lake, some dance-hall cancan music, and of course Handel's magnificent Messiah at the end. Remember the Great Rest at the end of the Hallelujah Chorus that we looked at last week? Listen for it here again.
One of the deepest purposes of a liberal education is to enable people to get jokes, and this "Twelve Days" performance illustrates that happy principle. See if your students notice how the entire audience laughs when the orchestra gets to Day 5, and see if they can tell why.
What marvelous musical discoveries did you make in your homeschool during this delightful Holiday Music Month? 🎵 🍐🌳
❡ Just how much are those French hens? Did you know that you can use "The Twelve Days of Christmas" to teach economics? It's true! The PNC Financial Services Group, a Pittsburgh-based banking firm, has for many years been publishing a whimsical Christmas Price Index that charts the total cost of all the items in the song, from twelve drummers drumming to a partridge in a pear tree. They even have a kids' activity book and twelve daily crafts you can make — why not give them a try!
❡ Olden times and ancient rhymes: What did the Christmas season sound like a hundred years ago and more? Find out from this wonderful collection of historic recordings of American Christmas music, brought together by the Library of Congress. 🎄
❡ Lift every voice: This is one of our occasional posts on Homeschool Arts & Music. Add your name to our weekly mailing list and get great homeschool teaching ideas delivered right to your mailbox all through the year. 🗞
❡ Support our work! If you enjoy the educational materials we distribute each week, please support our work and the noble cause of homeschooling by becoming a Friend of the River Houses! Your support keeps us going and growing! 😊