"Men work together," I told him from the heart,
"Whether they work together or apart."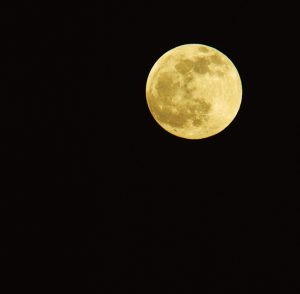 The Internet provides exceptional opportunities for homeschool students to participate in real "citizen science" projects in a wide variety of fields. The Lunar Society is another big and wonderful River Houses plan that will bring those students together. Instead of leaving homeschoolers to work by themselves, the Lunar Society will encourage students who are participating in cooperative projects to share their accomplishments each month on an easily remembered occasion: the day of the full moon.
Here is a selected list of some of the online citizen science activities that are available now and that we think are suitable for homeschoolers working at a high school level (or even an advanced middle school level). You and your students can join any of these projects today. They cover a wide range of academic subject-areas and so will appeal to many different interests; some require active participation while others are more passive; some are indoors and some are outdoors; all will help students learn valuable practical and academic skills.
Look these projects over and see if any of them catch your interest and the interest of your students, and before you know it your little home academy will become an international investigative powerhouse. 🔬 🔭 🖥 🦋 🔍 🦆 ⚗️ 🌸 ✒️ 📖 🌲 😊
But … what does all this have to do with the moon? 🌕 Well, there was a famous science-and-technology club in England in the late 1700s and early 1800s called the Lunar Society of Birmingham (because they met each month around the time of the full moon). They discussed current scientific developments, shared new discoveries, talked about the latest inventions, and generally had a grand old time.
I'm hoping that within the River Houses we'll be able to bring together homeschoolers participating in a number of these "citizen science" projects, and each month at the full moon we can have a kind of round-up of the things our members have accomplished (and we can have a grand old time, too). Imagine hundreds (thousands?) of homeschoolers across the country learning about and contributing to interesting investigations like these with their River Houses friends. That's the Lunar Society — a nice idea for the future.
What delightful discoveries have you made in your homeschool this month? 😊
❡ The friends who made the future: Learn more about the original Lunar Society of Birmingham in "The Lunar Men," a fine short video from History West Midlands.
❡ Whether they work together or apart: Each month on the full moon we post a Lunar Society Bulletin with updates on some of the projects listed above. Add your name to our free weekly mailing list to get these bulletins and a host of other great homeschool teaching ideas delivered right to your mailbox all through the year. 🗞