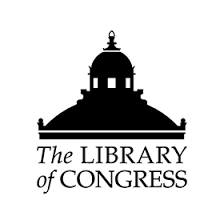 Tuesday is our usual Books & Libraries Day in the River Houses when we recommend book-related and library-related resources you can browse, save, and share with your students. One of our favorite places to visit online is the Library of Congress, and during this Homeschool Holiday Music Month it's good to remember that "LC" has a lot more than just books!
If you've ever wondered what Christmas in America sounded like a hundred and more years ago, the Library of Congress has you covered. The Library's "National Jukebox" has put together a wonderful collection of recordings of popular Christmas music from the early 20th century — see how many of them you may not have heard before, and how many others are still familiar:
Perhaps your students would enjoy singing along with a 1911 Victor Victrola recording of "Hark the Herald Angels Sing":
Or perhaps they'd like to hear an original German version of the popular carol "Silent Night, Holy Night," recorded in 1912:
Or maybe the grand old Christmas hymn "Angels from the Realms of Glory" (1916) would be more to their liking:
Those are just three of more than twenty in this special holiday collection. Invite your students to browse them all and see how the sounds of the season have changed (or remained unchanged) over the past century.
What musico-educational discoveries have you been making in your favorite library this Orion Term? 😊
❡ Dukedoms large enough: Have you found all the local libraries in your area? There may be more than you realize, and there's no better homeschool field trip than a field trip to a new library! The WorldCat Library Finder will help you find all the library collections near you — public and private, large and small — and the WorldCat catalog itself will help you locate the closest copy of almost any book in the world. 🏛
❡ Books in the running brooks: The sidebar on the River Houses website has links to several wonderful online library collections that we like to explore. Why not sit yourself down at a large screen for a while (rather than a phone) and give them a browse. 🖥
❡ When in doubt, go to the library: This is one of our regular Homeschool Books & Libraries posts. Add your name to our weekly mailing list and get great homeschool teaching ideas delivered right to your mailbox all through the year. 🗞
❡ Become a Friend! If you enjoy the educational materials we distribute each week, please support our work and the noble cause of homeschooling by becoming a Friend of the River Houses! Your support keeps us going and growing! 😊