Take a few minutes this New Year's week to introduce your students to the shape-note tradition in early American music with this beautiful performance of the old shape-note carol "Star in the East," arranged for voices and handbells by William Allen Pasch (b. 1948):
We're coming to the end of our Homeschool Holiday Music Month in the River Houses — it began just Past Three O'Clock on the first of December and will conclude this week on Twelfth Night (January 5th). Throughout the month we've been sharing an assortment of seasonal favorites in a great variety of styles and genres — classical and modern, sacred and secular, serious and silly — along with a collection of easy educational notes to help you teach little musical lessons all along the way.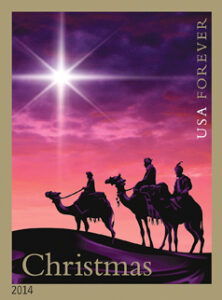 The words to "Star in the East" (also known as "Brightest and Best") were written by the Anglican bishop and hymn-writer Reginald Heber (1783–1826), and they tell the story of the Star of Bethlehem, an element of the Christian Nativity story that all young homescholars, whether religious or secular, should be able to recognize. Heber's words have been paired with a number of different tunes over the last two centuries, but the best known of these by far is the anonymous American melody heard above, first published in the famous Southern Harmony collection of 1835. The tunes in Southern Harmony were popular across the country in the nineteenth century, but many fell out of fashion in later decades. They have since undergone a great revival in popularity, and many professional and amateur singing groups in the United States and around the world now include them in their repertoires.
Southern Harmony was one of many early American song-books that printed its music using shape notes, a system of notation that makes it easier for non-musicians to learn a tune. Instead of the standard oval note shape used in conventional music printing today, shape-note song-books use squares, triangles, and diamonds, as well as ovals, to represent the different pitches on the musical scale.
Because of the popularity of Southern Harmony and related early song-books, including the very popular Sacred Harp collection of 1844, the type of choral music that these works contain has come to be known generally as "shape-note music," even though properly speaking that term refers to the system of notation rather than the musical style.
Here's another grand foot-stomping performance of "Star in the East," by the Minnesota vocal group The Rose Ensemble:
If you'd like to learn more about the modern and very lively American shape-note singing community, pay a visit to the appropriately named fasola.org website, sponsored by the Sacred Harp Musical Heritage Association.
What marvelous musical discoveries have you been making in your homeschool during this delightful Holiday Music Month? 🎄 🎵
❡ Olden times and ancient rhymes: What did the Christmas season sound like a hundred years ago and more? Find out from this wonderful collection of historic recordings of American Christmas music, brought together by the Library of Congress. 🎄
❡ Lift every voice: This is one of our occasional posts on Homeschool Arts & Music. Add your name to our weekly mailing list and get great homeschool teaching ideas delivered right to your mailbox all through the year. 🗞
❡ Support our work! If you enjoy the educational materials we distribute each week, please support our work and the noble cause of homeschooling by becoming a Friend of the River Houses! Your support keeps us going and growing! 😊