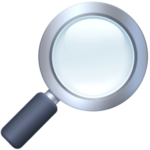 On the third Tuesday of each month we post a quick roundup of some recent academic publications and news about homeschooling, offered for your interest. These are typically university research papers, and they may have a positive, negative, or neutral outlook on home education. The title links generally point to the full text of each publication, which is often a printable pdf file. In some cases, a paid subscription may be required to read the whole article. The article abstracts or introductions below are quoted in full whenever possible, without editing.
We have four items this month:
---
(1) "We had time for ourselves" – Israeli Homeschooling Graduates Talk About Their Learning and Activities in Homeschooling — A. Edri & D. Court (2022)

Abstract: This study focuses on the homeschooling experiences of Israeli homeschool graduates. The phenomenon of homeschooling has been evolving in recent years as more and more parents choose to educate their children at home. In the world, and also in Israel, many studies have been conducted on homeschooling, but in Israel no research has been conducted on homeschooling graduates. Homeschooling is a relatively new phenomenon in Israel and only in recent years has a significant group of graduates been formed. This qualitative, phenomenological study focused on Israeli homeschooling graduates who had reached the age of eighteen and studied most of their elementary and high school years at home. Using semi-structured, in-depth interviews with 15 homeschooling graduates, the study sought to understand how homeschooling graduates spent their time in childhood and adolescence, the educational approach used in their homes, and their perceptions of their learning experiences. The findings uniquely detail homeschooling from the perspective of homeschooling graduates and interpret them in light of intrinsic motivation theories. The parents' and homeschool graduates' educational approaches and attitudes fostered children's intrinsic motivation to learn.
---
(2) Homeschooling as an Alternative Educational Setting for Gifted and High Ability Learners — J.L. Jolly (2022)

Abstract: School closures resulting from COVID-19 highlighted schooling at home and home education. After schools reopened, some families decided to continue with the approach, joining an already growing number of homeschooling families which included those who have gifted and high ability learners. While families of gifted and high ability learners share many of the characteristics of homeschooling community writ-large, their motivations and experiences differ based on the educational and affective needs of their children. This chapter explores the why, what, how, when, and who as described in the literature, in addition to contextualizing the research literature.
---
(3) The Burdened Burdensome Woman: A Poststructural Feminist Analysis of Discussions of The New York Times' Homeschooling Gender (Dis)Parity Article — H.M. Stassen, T.A. Vik, H.J. Carmack, & J.M. DeGroot (2022)

Abstract: As the COVID-19 pandemic swept America in 2020, schools closed and families shifted to children learning online from home. This labor was dominantly covered by mothers, many of whom still had careers to maintain. A 2020 New York Times article reporting on the homeschooling shift concluded with the polarizing declaration that while women did most of the labor associated with homeschooling, men did not perceive the gender imbalance. Guided by a critical feminist lens, the authors examined the comments posted in the article's comment section to unpack the discourse. Western society places pressure on women to flawlessly perform motherhood and other tasks simultaneously; as such, the COVID-19 pandemic provided a context rich for further subjugation and subordination of pink-collar work.
---
(4) Homeschooling Among Black Families as a Form of Parental Involvement: A Focus on Parental Role Construction, Efficacy, and Emotions — M. Williams-Johnson & C. Fields-Smith (2022)

Abstract: Experiences with racism and other emotionally laden encounters are intricately entangled with parents' motivations to take direct action that can lead to voluntary separation from school or homeschooling. Using the Hoover-Dempsey and Sandler (HDS) model, this article expands parental involvement by including homeschooling and examines the usefulness of including emotion as a discernible motivator of parental involvement. Research on Black homeschooling is used as an example to explore the psychological and socio-emotional dilemmas parents face when preparing their children to become self-sufficient in an anti-Black lived context. Particular focus is given to parental role construction and efficacy beliefs to describe the intersection of emotions leading to parental actions toward involvement. Marchand et al.'s process of critical action is detailed to further illustrate the complexities of Black parents who actively engage in activities to combat discrimination. New insights on theory adaptation and pathways to inform practice, and recommendations for future research on parental involvement and Black homeschooling are also provided.
---
What interesting homeschool news and academic research have you come across this Cygnus Term? 🎓
❡ See for yourself: If you'd like to investigate the current academic literature on homeschooling directly, the best place to start is Google Scholar, the special academic search engine from Google. Just enter a search term or phrase of interest ("homeschool," "unschooling," "classical homeschooling," "deschooling," etc.), and Google Scholar will return a list of academic publications that mention your topic. 🔍
❡ Explore more: For a comprehensive review of homeschooling research prior to 2020, see the paper by Kunzman & Gaither that is linked in our Research & News post for July 2020. 📖
❡ Stay in the loop: This is one of our regular Homeschool Research & News posts. Add your name to our weekly mailing list and get great homeschool teaching ideas delivered right to your mailbox all through the year. 🗞
❡ Homeschool calendars: We have a whole collection of free, printable, educational homeschool calendars and planners available on our main River Houses calendar page. They will all help you create a light and easy structure for your homeschool year. Give them a try today! 🗓
❡ Support our work: If you enjoy our educational materials, please support us by starting your regular Amazon shopping from our very own homeschool teaching supplies page. When you click through from our page, any purchase you make earns us a small commission at no extra cost to you. Thank you for helping us to keep going and growing! 😊