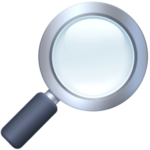 On the third Tuesday of each month we post a quick roundup of some recent academic publications and news about homeschooling, offered for your interest. These are typically university research papers, and they may have a positive, negative, or neutral outlook on home education. The title links generally point to the full text of each publication, which is often a printable pdf file. In some cases, a paid subscription may be required to read the whole article. The article abstracts or introductions below are quoted in full whenever possible, without editing.
We have four items this month, on homeschool rights, homeschooling in the Czech Republic and Uzbekistan, and race and homeschooling:
---
(1) Child Education Rights Versus Parental Preferences: A Paradox Between United Nations Conventions and Alternative Schooling Methods — T. Chiang & C. Killian (2023)

Abstract: Alternative schooling has been staunchly advocated for by groups disillusioned by government-sponsored public schooling that want to take personal control of their children's education. There are concerns, however, about nontraditional schooling options that do not meet standards that apply to public schools. The United Nations Convention on the Rights of the Child (CRC) specifies children's fundamental educational rights. In the United States, this includes mastering basic English literacy and numerical abilities, as well as exposure to some scientific and historical knowledge needed to negotiate mainstream society. This paper focuses on how certain homeschooling and religious schooling practices run the risk of denying adolescents the right to the education necessary to work in the modern economy and achieve their potential. We argue that the United States should allow alternative schooling options but ensure that they conform to specific standards set by the state in order to meet the CRC goals.
---
(2) Teaching-Learning English in the context of Homeschooling in the Czech Republic — N. Šírová (2023)

Abstract: This diploma thesis explores how English is taught in families and communities who have chosen to educate their children at home. The thesis is divided into two parts, theoretical and empirical. The theoretical part provides an overview of the essential aspects of teaching and learning a foreign language. It also discusses the advantages and possible drawbacks of homeschooling, its history in the USA and the Czech Republic, and the legal requirements regarding language learning.

The empirical part aims to investigate how English is taught as a foreign language in the context of homeschooling in the Czech Republic. The research methodology employed is mixed-method research, which includes a questionnaire, an interview, and an observation. The primary research questions focus on the motivation for homeschooling, the ideology behind it, the amount of time spent learning English, the teaching methods used, the study materials used, the possible assessment methods, as well as the development of language skills.
---
(3) The Color of Homeschooling: How Inequality Shapes School Choice [Book] — M.D. Stewart (2023)

Overview: While families of color make up 41 percent of homeschoolers in America, little is known about the racial dimensions of this alternate form of education. In The Color of Homeschooling, Mahala Dyer Stewart explores why this percentage has grown exponentially in the past twenty years, and reveals how families' schooling decisions are heavily shaped by race, class, and gender.

Drawing from almost a hundred interviews with Black and white middle-class homeschooling and nonhomeschooling families, Stewart's findings contradict many commonly held beliefs about the rationales for homeschooling. Rather than choosing to homeschool based on religious or political beliefs, many middle-class Black mothers explain their schooling choices as motivated by their concerns of racial discrimination in public schools and the school-to-prison pipeline. Indeed, these mothers often voiced concerns that their children would be mistreated by teachers, administrators, or students on account of their race, or that they would be excessively surveilled and policed. Conversely, middle-class white mothers had the privilege of not having to consider race in their decision-making process, opting for homeschooling because of concerns that traditional schools would not adequately cater to their child's behavioral or academic needs. While appearing nonracial, these same decisions often contributed to racial segregation.

The Color of Homeschooling is a timely and much-needed study on how homeschooling serves as a canary in the coal mine, highlighting the perils of school choice policies for reproducing, rather than correcting, long-standing race, class, and gender inequalities in America.
---
(4) Should Homeschooling Be a Legal Option in Uzbekistan? — U. Sulaymonova (2023)

Abstract: When you are in a class of 30 students, do you think that the teacher could give the same attention to all or you could get the proper education you need? It is a thought-provoking question. Homeschooling is a method of educating school-aged children at home or in another setting besides schools. Families use less formal and more individualized learning methods that are not the same as in public schools. Homeschooling is managed by a parent, tutor, or online teacher. According to recent data, homeschool enrollment has grown by 2% to 8% annually, but its growth surged in 2020–2021. During the pandemic, homeschooling has proven to be the safest alternative education, around 300 million students have been homeschooled all over the world. Since homeschooling has become a worldwide phenomenon, Uzbekistan should also accept the approval of the homeschooling system. Although there may be some uncertainty regarding homeschooling, this is due to several reasons: flexibility, better academic achievements, family ties, prevention of bullying, and so on.
---
What interesting homeschool news and academic research have you come across this Cygnus Term? 🎓
❡ Explore more: If you'd like to investigate the academic literature on homeschooling more extensively, the best place to start is Google Scholar, the special academic search engine from Google. Just enter a search term or phrase of interest ("homeschool," "unschooling," "classical homeschooling," "deschooling," etc.), and Google Scholar will return a list of research publications that mention your topic. In addition, for research prior to 2020 in particular, see the comprehensive bibliographic essay by Kunzman & Gaither (2020), "Homeschooling: An Updated Comprehensive Survey of the Research." 🔎
❡ Stay in the loop: This is one of our regular Homeschool Research & News posts. Add your name to our weekly mailing list to get great homeschool teaching ideas delivered right to your mailbox all through the year. 📫
❡ Homeschool calendars: We have a whole collection of free, printable, educational homeschool calendars and planners available on our main River Houses calendar page. They will all help you create a light and easy structure for your homeschool year. Give them a try today! 🗓
❡ Support our work: If you enjoy our educational materials, please support us by starting your regular Amazon shopping from our very own homeschool teaching supplies page. When you click through from our page, any purchase you make earns us a small commission at no extra cost to you. Thank you for helping us to keep going and growing! 🛒
❡ Join us! The aim of the River Houses project is to create a network of friendly local homeschool support groups — local chapters that we call "Houses." Our first at-large chapter, Headwaters House, is now forming and is open to homeschoolers everywhere. Find out how to become one of our founding members on the Headwaters House membership page. 🏡