(The eclipse below has now passed into the history books. For details on upcoming eclipses near you, and everywhere else on earth, visit the timeanddate.com eclipse pages. And note that timeanddate.com often livestreams eclipses from all around the world, so even if an upcoming eclipse is happening in some remote corner of the globe, you and your students may still be able to watch it live from the comfort of your homeschool living room.) 🛋
There is an annular solar eclipse coming up on Saturday, 14 October 2023, and some part of it will be visible across all of North America. This will be the first of two major North American solar eclipses that will take place during the current homeschool year; the second one will be on Monday, 8 April 2024. You should definitely watch this eclipse with your homeschool students if you can, and if you're anywhere near the center of the eclipse's path, you should consider making a special trip to view it.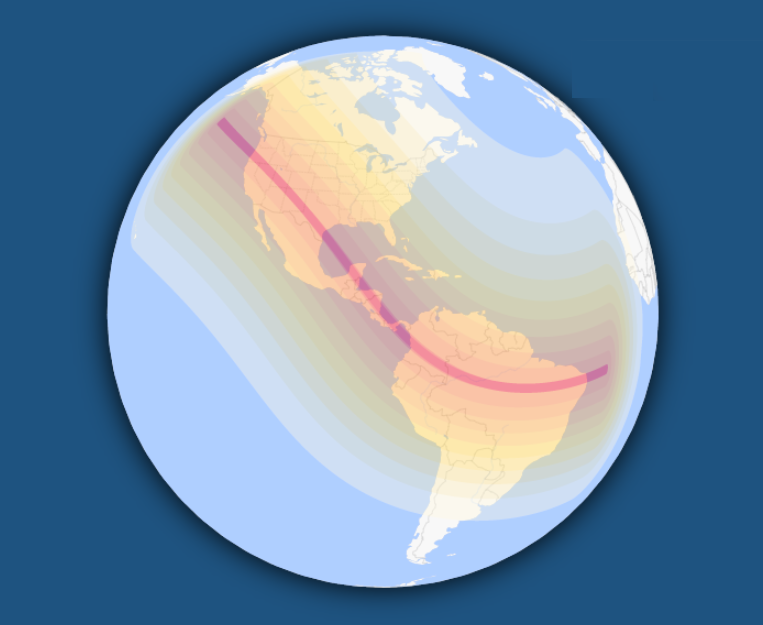 Whenever you're looking for information about eclipses, the timeanddate.com eclipse pages are always a good place to start:
To get the exact timing for your specific locality, visit that page and enter your zipcode or city/town. Be sure to show your students the wonderful maps and animations on that page that illustrate the path of the moon's shadow over the course of the eclipse.
This event will be an annular eclipse — a type of eclipse where the moon's disk does move completely in front of the sun but doesn't quite cover it entirely, leaving a fiery ring (annulus in Latin) around the edge. Annular eclipses occur when the moon happens to be just a bit father away from the earth than usual and so appears somewhat smaller in diameter than is needed for a true total eclipse (when the moon's disk covers the sun's disk completely).
If you're stuck with bad weather when the special day arrives, or if you can't watch the eclipse directly for any other reason, timeanddate.com will be broadcasting the event live from the zone of annularity, so you can watch it all from the comfort of your own living room:
In fact, if you're in the partial-eclipse zone (as I am) it will be worth checking the livestream timing carefully and coming inside to watch the full annular phase when it occurs at their broadcasting location.
The best way to follow a solar eclipse in your own back yard is by using an ordinary pair of binoculars as a projector — don't look through them, but rather hold them pointing toward the sun and let the sun's image pass through them onto a sheet of paper a foot or two away. You'll get a beautiful sharp picture. (Practice your projection technique beforehand on the regular non-eclipsed sun.)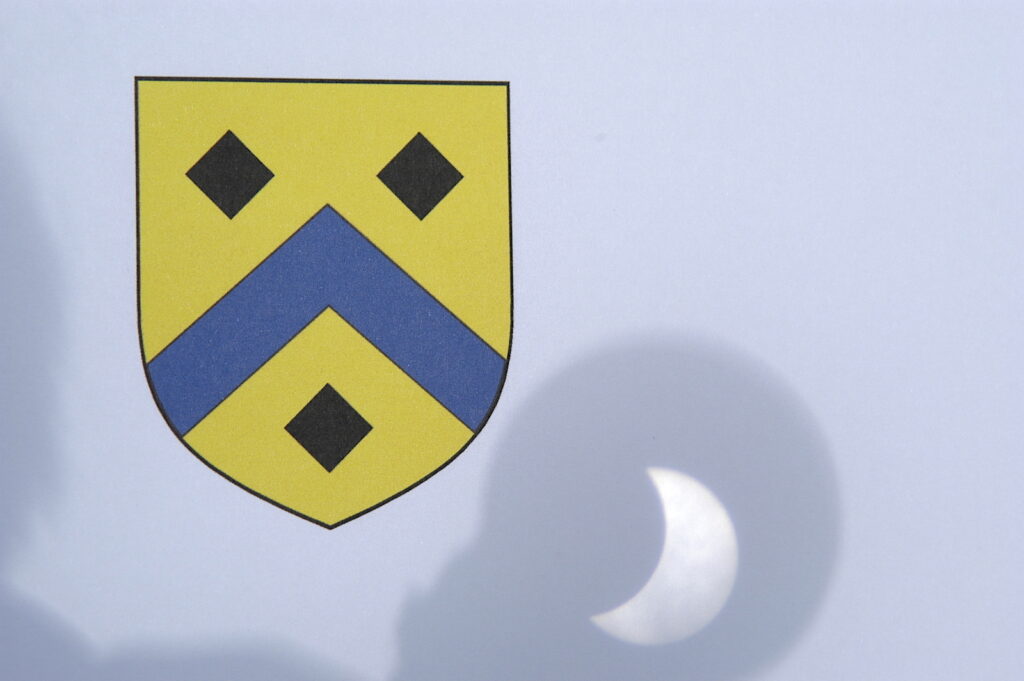 Timeanddate.com has a handy little primer on what solar eclipses are and how they occur, as well as how to watch them safely, so you'll be ready to teach a great little eclipse lesson in a few days in your homeschool. 🌏 🌑 🌞
What other celestial sights and astronomical alignments will you and your students be examining in your homeschool this Cygnus Term? 🔭
❡ Remembrance of eclipses past: We have watched quite a few eclipses together in the River Houses, both solar and lunar. You can review (and rewatch!) many of them on the timeanddate.com website: 7–8 November 2022 (total lunar), 15–16 May 2022 (total lunar), 18–19 November 2021 (partial lunar), 2 July 2019 (total solar), and 20–21 January 2019 (total lunar). ☀️ 🌕
❡ All the star-sown sky: Teaching your students the major constellations and the names of the principal stars is one of the simplest and most enduring gifts you can give them. Our recommended backyard star guide and homeschool world atlas both contain charts of the constellations that will help you learn your way around the heavens. Find a dark-sky spot near you this month and spend some quality homeschool time with your students beneath the starry vault. ✨
❡ Star bright: If you'd like some light and easy homeschool astronomy lessons, download and print a copy of our annual River Houses Star Calendar and follow along with us month by month as we make twelve heavenly friends-for-life over the course of the year. 🌟
❡ The starry archipelagoes: For a great weekly astronomical essay, perfect for older homeschoolers, pay a visit to "The Sky This Week" from the U.S. Naval Observatory. These well-written pages usually focus on one or two special astronomical events or phenomena. If you have high school astronomy students, have them read these pages aloud to you each week, or ask them to study them and then narrate a summary back to you. 🌌
❡ Watchers of the skies: This is one of our regular Homeschool Astronomy posts. Add your name to our free River Houses mailing list and get great homeschool teaching ideas delivered right to your mailbox every week. 🔭
❡ Homeschool calendars: We have a whole collection of free, printable, educational homeschool calendars and planners available on our main River Houses calendar page. They will all help you create a light and easy structure for your homeschool year. Give them a try today! 🗓
❡ Support our work: If you enjoy our educational materials, please support us by starting your regular Amazon shopping from our very own homeschool teaching supplies page. When you click through from our page, any purchase you make earns us a small commission at no extra cost to you. Thank you for helping us to keep going and growing! 🛒
❡ Join us! The aim of the River Houses project is to create a network of friendly local homeschool support groups — local chapters that we call "Houses." Our first at-large chapter, Headwaters House, is now forming and is open to homeschoolers everywhere. Find out how to become one of our founding members on the Headwaters House membership page. 🏡