We're going to wrap up our unofficial Julius Caesar Week today with several renditions of one of the most famous speeches from Shakespeare's plays: "Friends, Romans, Countrymen! Lend me your ears!"
❡ Filling in the background: For a quick homeschool review of the life and times of Julius Caesar, and of his assassination on the Ides of March in 44 B.C., turn to pages 108–109 in your River Houses history encyclopedia.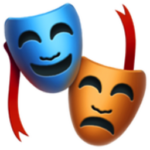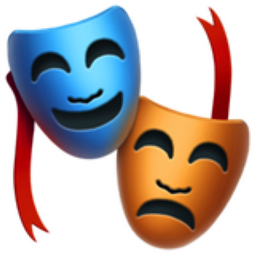 It can be difficult for young people to understand what's happening in a play just by reading the printed text. Plays are written to be performed, and the best way for students (and adults!) to understand them is by seeing not just one, but several different performances.
Why not spend a few homeschool minutes this weekend with these different versions of Mark Antony's famous speech "Friends, Romans, Countrymen!" from Shakespeare's Julius Caesar, and discuss their similarities and differences with your students. Although the content of the scene is politically and psychologically complex and will be above the level of many beginners, the differences in style and costume should catch the attention of any viewer.
It is the Ides of March in 44 B.C. The speaker, Mark Antony, is one of Caesar's allies. Caesar had been murdered just hours before, and while Brutus and the other assassins are confident in the justness of their cause, the situation is very dangerous. They contemplate murdering Mark Antony as well, but decide instead to co-opt him to their side and allow him to deliver a funeral speech for Caesar, provided he only speak personally and not politically. Mark Antony starts out that way, remembering Caesar as a friend, but then he begins to manipulate the crowd and turn them against the assassins.
One of the most famous modern film versions of Julius Caesar is this 1953 production with Marlon Brando as Mark Antony:
Another popular film version in period costume is this 1970 production featuring Charlton Heston as Mark Antony:
And this may be my favorite stage-version of the speech, from a 2012 Royal Shakespeare Company production of Julius Caesar with Ray Fearon as Mark Antony:
This material is all quite suitable for high school students and should be able to generate some good conversations about acting styles, Shakespearean language, and Roman history.
But don't underestimate younger children who may not be able to understand all the subtlety of meaning, but who are nevertheless natural memorizing machines. See if they'd like to learn to recite the "Friends, Romans, Countrymen!" speech themselves, as this talented first grader did (arriving on stage with Caesar's corpse!):
What historico-literary discoveries have you been making in your homeschool this Leo Term? 😊
❡ Here, said the year: This is one of our occasional posts on Homeschool Holidays & History and Homeschool Arts & Music. Print your own copy of our River Houses calendar of educational events to follow along with us, and add your name to our weekly mailing list to get great homeschool teaching ideas delivered right to your mailbox all through the year. 🗞
❡ Homeschool calendars: We have a whole collection of free, printable, educational homeschool calendars and planners available on our main River Houses calendar page. They will all help you create a light and easy structure for your homeschool year. Give them a try today! 🗓
❡ Support our work: If you enjoy our educational materials, please support us by starting your regular Amazon shopping from our very own homeschool teaching supplies page. When you click through from our page, any purchase you make earns us a small commission at no extra cost to you. Thank you for helping us to keep going and growing! 😊