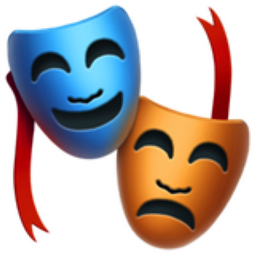 It's Shakespeare's birthday! Well, more or less.¹ And that's good enough for us!
¹ The thing is, we don't really know the exact date of Shakespeare's birth. We do know he was baptized on April 26, 1564, and so was probably born a few days earlier. The 23rd has become the customary date of celebration, and who are we to argue with that happy tradition? 🎂
On this delightful literary anniversary, there's no better place for you and your homeschool students to explore than Shakespeare's birthplace itself in Stratford-upon-Avon, now a national historic site in Britain:
They even have a special assortment of printable home education materials for a range of different age groups from 4 to 18 — they're perfect to share with your students this week:
If you want to find the full text of all of Shakespeare's works online, check out the collection available at the Folger Shakespeare Library in Washington, where you'll also find helpful plot summaries of the major plays (Hamlet, Macbeth, A Midsummer Night's Dream, Romeo and Juliet, and more). And don't miss the printable Shakespearean coloring pages available on the Folger's website too.
Here's a properly reverential reading from Macbeth that you can use to inspire your students this week — I didn't learn this soliloquy until I was in high school, so this kid's definitely got the jump on me:
And here's one of my all-time favorite performances of Henry V that should also prove educationally inspirational:
And if any of your students are aiming for a scholarly career, don't forget that it's never too early to start exposing them to an occasional reading of Shakespeare in the original language:
So, happy birthday, Will! (More or less!) We're still celebrating you more than 450 years on! 🎉
What delightful dramas and splendid speeches have you laughed and cried over in your homeschool this Leo Term? 🎭
❡ Explore more: Your River Houses history encyclopedia has a beautifully illustrated overview of the Elizabethan period, within which Shakespeare lived and worked, on pages 260–261. It's just the background you need to do a wonderful homeschool history-and-literature lesson. 📖
❡ Dukedoms large enough: Have you found all the local libraries in your area? There may be more than you realize, and there's no better homeschool field trip than a field trip to a new library! The WorldCat Library Finder will help you find all the library collections near you — public and private, large and small — and the WorldCat catalog itself will help you locate the closest copy of almost any book in the world. 🏛
❡ Here, said the year: This is one of our occasional posts on Homeschool Holidays & History. Print your own copy of our River Houses calendar of educational events to follow along with us, and add your name to our weekly mailing list to get great homeschool teaching ideas delivered right to your mailbox all through the year. 🗞
❡ Support our work: If you enjoy the educational materials we distribute each week, please support our work and the noble cause of homeschooling by making a small donation as a Friend of the River Houses! Your support keeps us going and growing! 😊