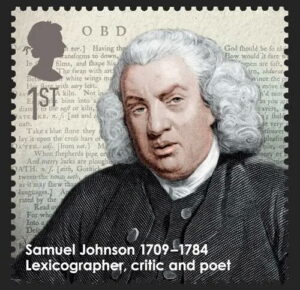 Today is the birthday of "Dr. Johnson" — Samuel Johnson, that is, the great eighteenth-century English author and lexicographer (1709–1784). ("Oooh, lexicographer is a beautiful word — let's look it up in our lexicon.") ("Oooh, lexicon is a beautiful word — let's look it up in our dictionary.") Dr. Johnson's birthday is just the right day for some homeschool lessons about dictionaries.
Every homeschool should have several dictionaries — simple picture dictionaries for small children, intermediate dictionaries for tweenagers, and big unabridged dictionaries for teens and for mom and dad. The big family dictionary we recommend is the American Heritage Dictionary, but many other good choices are also available, and the place you and your students should go to investigate them is your local library.
On your next library visit, take your students to the dictionary sections (usually Dewey Decimal 403, 413, 423, etc., in both the non-circulating Reference area and the circulating stacks), and show them the wide range of different types of dictionaries that exist. If they're used to just one dictionary at home, this should be an eye-opening experience. You'll find pocket-sized dictionaries and multi-volume monsters. (The 20-volume Oxford English Dictionary is one of the most wonderful books in the world.) Show them bilingual and monolingual dictionaries in French, Spanish, German, Greek, and whatever other languages you can find. Look for some speciality dictionaries as well: science dictionaries, law dictionaries, medical dictionaries, and more.
You might even find a modern reprint of Dr. Johnson's great Dictionary of the English Language (1755), one of history's most famous books.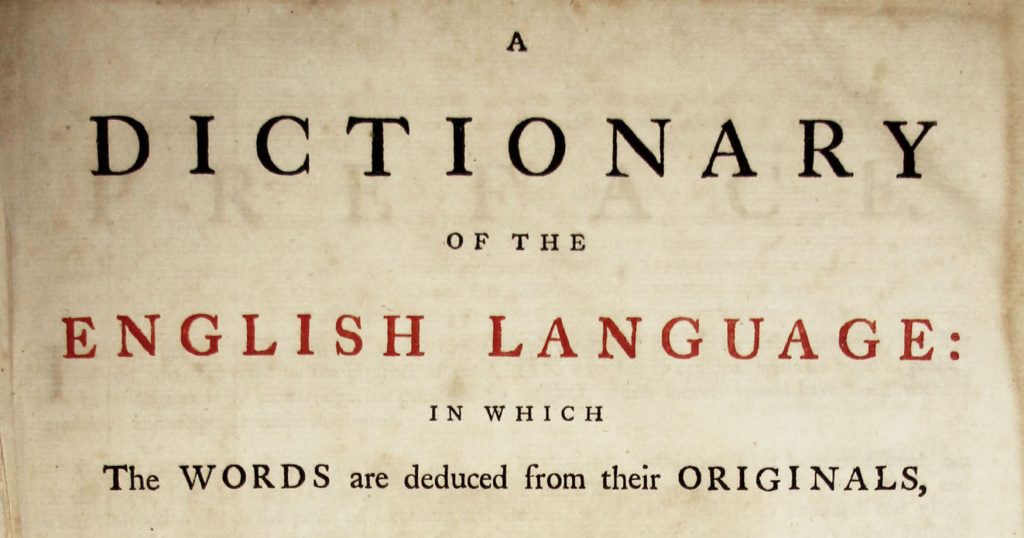 Teaching your students about all the special resources available in the library will help them become independent learners who can branch out on their own and make new discoveries. That's surely a worthy ambition for every student — Dr. Johnson would approve!
What educational discoveries will you and your students be making in your favorite library this Cygnus Term? 😊
❡ Dukedoms large enough: Have you found all the local libraries in your area? There may be more than you realize, and there's no better homeschool field trip than a field trip to a new library! The WorldCat Library Finder will help you find all the library collections near you — public and private, large and small — and the WorldCat catalog itself will help you locate the closest copy of almost any book in the world. 📖
❡ Books in the running brooks: The sidebar on the River Houses website has links to several wonderful online library collections that we like to explore. Why not sit yourself down at a large screen for a while (rather than a phone) and give them a browse. 🖥
❡ When in doubt, go to the library: This is one of our regular Homeschool Books & Libraries posts. Add your name to our weekly mailing list and get great homeschool teaching ideas delivered right to your mailbox all through the year. 📫
❡ Homeschool calendars: We have a whole collection of free, printable, educational homeschool calendars and planners available on our main River Houses calendar page. They will all help you create a light and easy structure for your homeschool year. Give them a try today! 🗓
❡ Support our work: If you enjoy our educational materials, please support us by starting your regular Amazon shopping from our very own homeschool teaching supplies page. When you click through from our page, any purchase you make earns us a small commission at no extra cost to you. Thank you for helping us to keep going and growing! 😊