Tuesday is our usual Homeschool Books & Libraries Day in the River Houses, and on the first Tuesday of each month we invite you and your young scholars to explore one of the major Dewey Decimal classes at your local library. If you start at the beginning of the River Houses year in September and run until July, you can adopt one major class each month and survey the whole of knowledge (!) in a year.
The class for November is the 100s, which covers Philosophy and Psychology. (The Dewey system is grouped into hundreds, so "the 100s" means the numbers running from 100 to 199.)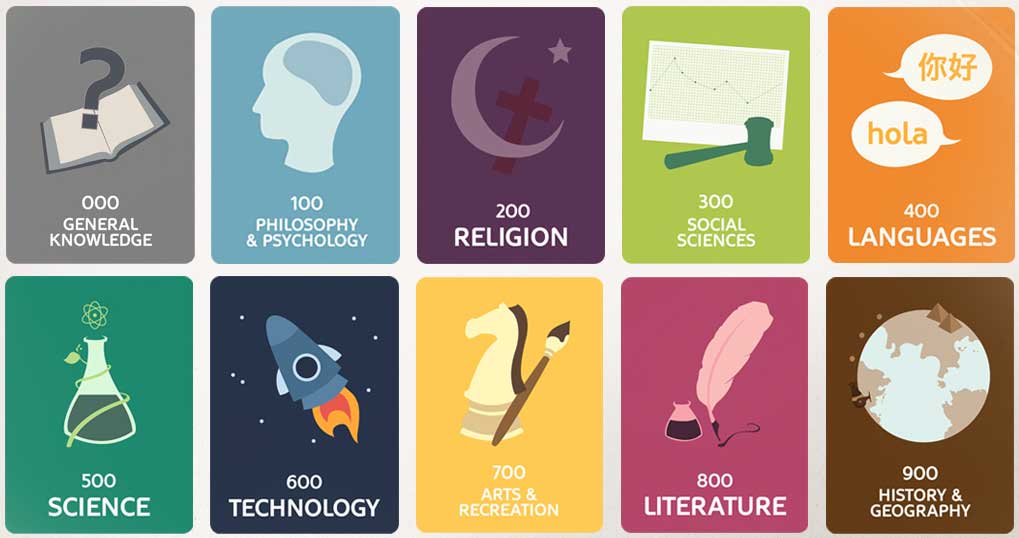 Here's what you'll find at your local library in the Philosophical 100s:
100 – Philosophy (General)
110 – Metaphysics
120 – Epistemology
130 – Parapsychology & Occultism
140 – Philosophical Schools of Thought
150 – Psychology
160 – Philosophical Logic
170 – Ethics
180 – Ancient, Medieval, & Eastern Philosophy
190 – Modern Western Philosophy (19th-century, 20th-century)
Each of these "tens" divisions is subdivided further of course. For example, in the 110s (Metaphysics) you'll find works on Ontology (111), Space (114), Time (115), Number and Quantity (119), and so on.
It may seem like the Philosophical 100s contain some pretty abstruse topics for young students, but don't underestimate the capacity of the developing mind. Here's a reminiscence from one very early homeschooler:
Until I was thirteen years old I lived at home and was taught by my father. Lessons occupied only two or three hours each morning; otherwise he left me to my own devices, sometimes helping me with what I chose to do, more often leaving me to work it out for myself.
What sorts of things did this young fellow choose to work out for himself?
My father had plenty of books, and allowed me to read in them as I pleased. Among others, he had kept the books of classical scholarship, ancient history, and philosophy he had used at Oxford. As a rule I left these alone; but one day when I was eight years old curiosity moved me to take down a little black book lettered on its spine 'Kant's Theory of Ethics.' It was Abbott's translation of the Grundlegung zur Metaphysik der Sitten; and as I began reading it, my small form wedged between the bookcase and the table, I was attacked by a strange succession of emotions. First came an intense excitement. I felt that things of the highest importance were being said about matters of the utmost urgency: things which at all costs I must understand. Then, with a wave of indignation, came the discovery that I could not understand them. Disgraceful to confess, here was a book whose words were English and whose sentences were grammatical, but whose meaning baffled me. Then, third and last, came the strangest emotion of all. I felt that the contents of this book, although I could not understand it, were somehow my business: a matter personal to myself, or rather to some future self of my own. It was not like the common boyish intention to 'be an engine-driver when I grow up,' for there was no desire in it; I did not, in any natural sense of the word, 'want' to master the Kantian ethics when I should be old enough; but I felt as if a veil had been lifted and my destiny revealed.
That little homeschooler (eight years old) grew up to become one of the most prominent British historians and philosophers of the early 20th century: Robin G. Collingwood (1889–1943). So don't discount the value of leaving your young scholars alone to browse in the Philosophical 100s. 😊
When you're learning the library with your students, be sure they understand that any library collection that uses the Dewey Decimal Classification will be arranged in the same way: the numbers run from 000 to 999 in every Dewey-based library, so if you're interested in, say, Astronomy, you'll find it in the 520s in both the small-town library near you and in the big-city library across the country. If you have an opportunity to take field trips to multiple libraries over the course of the year you'll be able to demonstrate that in practice and get your students accustomed to orienting themselves by reading the numbers aloud as you walk together down the ranges: "500 … 510 … 515 … here it is, 520."
Mastering these library basics will help your students become independent life-long learners and will ensure that they'll feel right at home in any library they visit.
What delightful decimals and textual treasures have you discovered in your library this Cygnus Term? 📚
❡ Make it a tradition: Why not spend a few minutes during your first library visit each month and devise a little Dewey tradition of your own. Read the title page of one book in the 100s, one in the 110s, one in the 120s, one in the 130s, and so on. Find the very first book in the class (the lowest 100) and the very last book in the class (the highest 199). Find the thinnest book and the thickest book in each class. Make a list of your three favorite numbers in each class. If you follow a simple pattern like this month-by-month, over the course of the year you'll be surprised how much information your students will absorb and how many academic skills they will develop without even realizing it. 🔍
❡ Looking in the lexicon: The Dewey system attempts to encompass the whole of knowledge, so there's a good chance it will introduce your students to subjects and terminology they haven't encountered before. In the Philosophical 100s, for example, they may come across magnificent words like "metaphysics," "epistemology," "ontology," "ethics," and many others. During or after your library visit, then, why not send your students to your family dictionary or to any dictionary sitting open in the library reference room and invite them to investigate some distinguished Dewey-inspired vocabulary. 📖
❡ Dukedoms large enough: Have you found all the local libraries in your area? There may be more than you realize, and there's no better homeschool field trip than a field trip to a new library! The WorldCat Library Finder will help you find all the library collections near you — public and private, large and small — and the WorldCat catalog itself will help you locate the closest copy of almost any book in the world. 🏛
❡ Dewey Detectives at home: Did you know there are secret Dewey Decimal numbers hiding in the books on your very own shelves? It's true! Here are some tips on how you can send your students on a treasure hunt to find them. 🕵️
❡ When in doubt, go to the library: This is one of our regular Homeschool Books & Libraries posts. Add your name to our weekly mailing list and get great homeschool teaching ideas delivered right to your mailbox all through the year. 🗞
❡ Become a Friend! If you enjoy the educational materials we distribute each week, please support our work and the noble cause of homeschooling by becoming a Friend of the River Houses! Your support keeps us going and growing! 😊