Tuesday is our usual Homeschool Books & Libraries Day in the River Houses, and on the first Tuesday of each month we invite you and your young scholars to explore one of the major Dewey Decimal classes at your local library. If you start at the beginning of the River Houses year in September and run until July, you can adopt one major class each month and survey the whole of knowledge (!) in a year.
The class for May is the 700s, which covers Arts & Recreation. (The Dewey system is grouped into hundreds, so "the 700s" means the numbers running from 700 to 799.)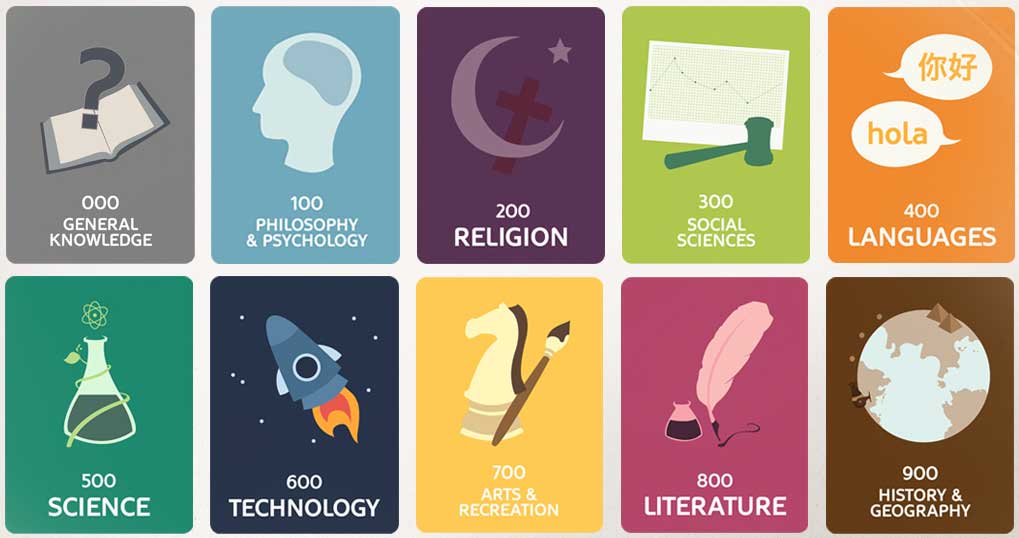 Here's what you'll find at your local library in the Artistic 700s:
700 – Arts (General)
710 – Area Planning & Landscape Architecture
720 – Architecture
730 – Sculpture, Ceramics, & Metalwork
740 – Graphic Arts & Decorative Arts
750 – Painting
760 – Printmaking & Prints
770 – Photography, Computer Art, Film, Video
780 – Music
790 – Sports, Games, & Entertainment
Each of these "tens" divisions is subdivided further of course. For example, in the 750s (Painting) you'll find works on Techniques (751), Color (752), Symbolism (753), History of Painting (759), and so on.
So if you've got a future architect in your homeschool, the 720s are the place to go this month. A future photographer? Head for the 770s. A future musician? Try the 780s. A future high-stakes gambler? Go and explore 795 (or maybe not). 🎲 😊 🎲
When you're learning the library with your students, be sure they understand that any library collection that uses the Dewey Decimal Classification will be arranged in the same way: the numbers run from 000 to 999 in every Dewey-based library, so if you're interested in, say, Photography, you'll find it in the 770s in both the small-town library near you and in the big-city library across the country. If you have an opportunity to take field trips to multiple libraries over the course of the year you'll be able to demonstrate that in practice and get your students accustomed to orienting themselves by reading the numbers aloud as you walk together down the ranges: "700 … 750 … 760 … here it is, 770."
Mastering these library basics will help your students become independent life-long learners and will ensure that they'll feel right at home in any library they visit.
What delightful decimals and textual treasures have you discovered in your library this Leo Term? 😊
❡ Make it a tradition: Why not spend a few minutes during your first library visit each month and devise a little Dewey tradition of your own. Read the title page of one book in the 700s, one in the 710s, one in the 720s, one in the 730s, and so on. Find the very first book in the class (the lowest 700) and the very last book in the class (the highest 799). Find the thinnest book and the thickest book in each class. Make a list of your three favorite numbers in each class. If you follow a simple pattern like this month-by-month, over the course of the year you'll be surprised how much information your students will absorb and how many academic skills they will develop without even realizing it. 📚
❡ Looking in the lexicon: The Dewey system attempts to encompass the whole of knowledge, so there's a good chance it will introduce your students to subjects and terminology they haven't encountered before. In the 700s, for example, they may come across words like "ceramics," "lithography," "genres," and "textiles" (to name just a few). During or after your library visit, then, why not send your students to your family dictionary or to any dictionary sitting open in the library reference room and invite them to investigate some distinguished Dewey-inspired vocabulary. 📖
❡ Dukedoms large enough: Have you found all the local libraries in your area? There may be more than you realize, and there's no better homeschool field trip than a field trip to a new library! The WorldCat Library Finder will help you find all the library collections near you — public and private, large and small — and the WorldCat catalog itself will help you locate the closest copy of almost any book in the world. 🏛
❡ Dewey Detectives at home: Did you know there are secret Dewey Decimal numbers hiding in the books on your very own shelves? It's true! Here are some tips on how you can send your students on a treasure hunt to find them. 🔍️
❡ Books in the running brooks: The sidebar on the River Houses website has links to several wonderful online library collections that we like to explore. Why not sit yourself down at a large screen for a while (rather than a phone) and give them a browse. 🖥
❡ When in doubt, go to the library: This is one of our regular Homeschool Books & Libraries posts. Add your name to our weekly mailing list and get great homeschool teaching ideas delivered right to your mailbox all through the year. 🗞
❡ Homeschool calendars: We have a whole collection of free, printable, educational homeschool calendars and planners available on our main River Houses calendar page. They will all help you create a light and easy structure for your homeschool year. Give them a try today! 🗓
❡ Support our work: If you enjoy our educational materials, please support us by starting your regular Amazon shopping from our very own homeschool teaching supplies page. When you click through from our page, any purchase you make earns us a small commission at no extra cost to you. Thank you for helping us to keep going and growing! 😊