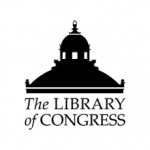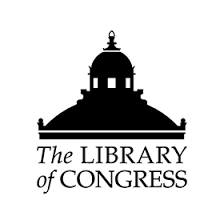 The 118th U.S. Congress is now in session in Washington, D.C., so this is a good time to remind your homeschool students that they can find out what's happening in Congress on any day of the week from a very special library — our national library — the Library of Congress itself:
The Library of Congress is the largest library in the world and its holdings encompass all of human endeavor, but its first purpose has always been to serve the legislative needs of the United States Congress. At the Library's Congress.gov website you can find the daily schedule of sessions, meetings, committees, and conferences; you can read the bills that have been introduced, passed, and rejected; you can look up your own senators and representatives and find out what their voting records are; you can even watch congressional debates live as they happen, without the attendant spin and sensationalism of the media.
One special section of Congress.gov is "The Constitution Annotated," a major reference site with the current text of the U.S. Constitution and plainly written explanations of how its many provisions have been interpreted over the years:
Why not make it a homeschool project this year to follow a particular bill through Congress, or follow the meetings of a particular committee, or the votes of a particular senator or representative. Helping the Congress do its work, and helping We the People to keep an eye on that work, is one of the main functions of the Library of Congress — a library every good homescholar should know.
What educational discoveries have you been making in your favorite library this Orion Term? 😊
❡ Dukedoms large enough: Have you found all the local libraries in your area? There may be more than you realize, and there's no better homeschool field trip than a field trip to a new library! The WorldCat Library Finder will help you find all the library collections near you — public and private, large and small — and the WorldCat catalog itself will help you locate the closest copy of almost any book in the world. 📖
❡ Books in the running brooks: The sidebar on the River Houses website has links to several wonderful online library collections that we like to explore. Why not sit yourself down at a large screen for a while (rather than a phone) and give them a browse. 🖥
❡ When in doubt, go to the library: This is one of our regular Homeschool Books & Libraries posts. Add your name to our weekly mailing list and get great homeschool teaching ideas delivered right to your mailbox all through the year. 🗞
❡ Support our work: If you enjoy the educational materials we distribute each week, please support our work and the noble cause of homeschooling by making a small donation as a Friend of the River Houses! Your support keeps us going and growing! 😊