It's World Metrology Day! On this day in 1875, the meter was adopted as the standard for the metric system of measurement, and the rest is history. 📏
Metrology is the science of measurement, and it serves as a foundation for all other branches of science (not to mention commerce, industry, and daily life). Can your students recognize the basic measurement units that comprise the International System of Units (SI), better known informally as the metric system? We measure the universe in seconds (s), meters (m), kilograms (kg), amperes (A), kelvins (K), moles (mol), and candelas (cd) — and any student going on to study science in high school or college should know how these standard metric units (SI units) work.
Take a look at just a few of the places that scientific and engineering measurements interact with your life every day:
You can download and print your very own copy of this year's World Metrology Day poster at worldmetrologyday.org — it's just the thing for your homeschool bulletin board! And if you have any serious stamp collectors in your homeschool, there are hundreds of metric-system stamps and SI-system stamps you can explore from countries all around the world.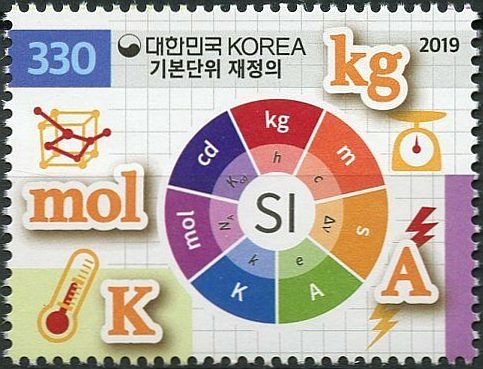 What scientific measurements have you taken in your homeschool this Leo Term? 😊
❡ Make it personal: Weights and measures may not seem like an engaging topic to some people, but it's been central to civilization for thousands of years. (Just ask the ancient Egyptians, Israelites, and Greeks.) We live in a world of inches, miles, meters, and millimeters; grams and pounds; light-years and amperes; seconds, drams, and degrees. If you want to have some fun in your homeschool this World Metrology Week, why not invent your own measurement units and apply them to everything around you. If you do, you'll be entering into an ancient and honorable tradition. ⚖️
❡ Explore more: For a quick homeschool review of the metric system and other systems of weights and measures, turn to page 364 in your River Houses almanac. 📚
❡ Here, said the year: This is one of our regular posts about Homeschool Holidays & History. Print your own copy of our River Houses calendar of educational events to follow along with us, and add your name to our weekly mailing list to get great homeschool teaching ideas delivered right to your mailbox all through the year. 🗞
❡ Support our work: If you enjoy the educational materials we distribute each week, please support our work and the noble cause of homeschooling by making a small donation as a Friend of the River Houses! Your support keeps us going and growing! 😊