During this 9/11 anniversary week many homeschoolers will be looking for ways to remember and teach about the terrorist attacks of September 11th, 2001. One simple thing to do is to show your students how other people marked the event soon after it occurred, and so give them a sense of how it was experienced and responded to at the time.
One of the most moving memorials that took place shortly after the attacks was the singing of the U.S. National Anthem by the congregation of St. Paul's Cathedral in London at a special commemoration held on September 14th. St. Paul's is one of the world's most famous churches, designed by Sir Christopher Wren after the Great Fire of London in 1666 that destroyed much of the city. It survived the London bombings during World War II and has played an important role in the life of the British people for more than three centuries.
The words of our national anthem, "The Star-Spangled Banner," were written in 1814 by Francis Scott Key on that very same day, September 14th, during another attack on the United States: the British bombardment of Fort McHenry in Baltimore harbor during what we now call the War of 1812 (which lasted more than two years). You'll find a brief history of the anthem in the "U.S. History" section of your homeschool almanac and also on the website of the Smithsonian Institution's National Museum of American History, which is today the home of the Star-Spangled Banner itself — the actual flag that Francis Scott Key saw flying over Fort McHenry in September of 1814.
The Star-Spangled Banner

O! say can you see, by the dawn's early light,
 What so proudly we hail'd at the twilight's last gleaming,
Whose broad stripes and bright stars through the perilous fight,
 O'er the ramparts we watch'd, were so gallantly streaming?
  And the rockets' red glare, the bombs bursting in air,
  Gave proof through the night that our flag was still there —
   O! say, does that star-spangled banner yet wave
   O'er the land of the free, and the home of the brave?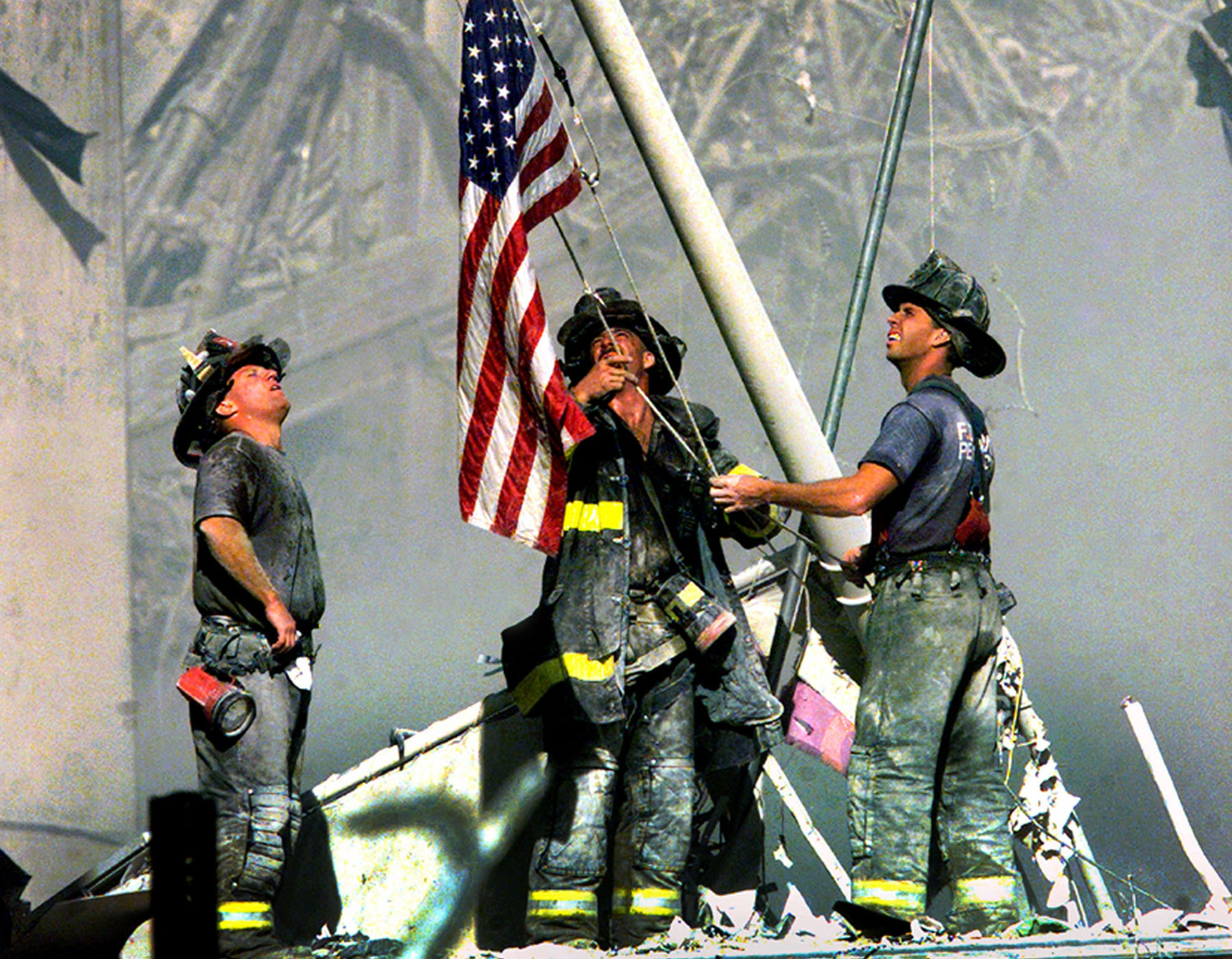 What historical events and anniversaries will you and your students be marking in your homeschool this Cygnus Term?
❡ Explore more: The complete hour-long memorial service from St. Paul's Cathedral in London on September 14th, 2001, is very much worth watching. You and your homeschool students can find it at C-SPAN online. 📺
❡ National memorials: There are three major national memorials to the victims of the 9/11 attacks, as well as countless other smaller memorial sites. You and your students can visit the national memorials online this week, and perhaps in person some day on your homeschool travels: the National September 11 Memorial & Museum in New York, the Flight 93 National Memorial in Pennsylvania, and the National 9/11 Pentagon Memorial in Washington, D.C. 🏛
❡ Follow along with us: This is one of our occasional Homeschool Holidays & History posts. Add your name to our weekly mailing list and get more homeschool teaching ideas delivered right to your mailbox all through the year. 🇺🇸