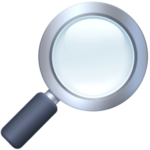 On the second Tuesday of each month we post a quick roundup of some recent academic publications and news about homeschooling, offered for your interest. These are typically university research papers, and they may have a positive, negative, or neutral outlook on home education. The title links generally point to the full text of each publication, which is often a printable pdf file. In some cases, a paid subscription may be required to read the whole article. The article abstracts or introductions below are quoted in full whenever possible, without editing.
We have four items this month:
---
(1) "COVID-19 Was the Publicist for Homeschooling" and States Need to Finally Take Homeschooling Regulations Seriously Post-Pandemic — K. Hoffman (2023)

Abstract: Homeschooling was rapidly growing in the U.S. even before COVID-19. The pandemic accelerated this growth by quickly exposing nearly every American family to homeschooling in some form. The pandemic has ushered in a new age of homeschooling characterized by flexibility, technology, collaboration, and alternative forms of schooling beyond the traditional parent-teaching-child framework. Although the Supreme Court has never recognized a fundamental right of parents to homeschool their children, it has repeatedly recognized that parents have the right to direct their children's education and to choose to educate them in the way they deem fit. There is debate as to what level of scrutiny homeschooling statutes and regulations should be subjected to, but it is clear that the states must balance their own interest in ensuring children have access to education with the presumption that parents may direct their children's education, and the strong historical basis for doing so in the home. States currently impose varying degrees of regulation with no uniformity and little enforcement. As homeschooling grows, the law must develop to support parents who choose to homeschool while imposing enough regulations to which the state can keep records of every student, track students' progress, and increase the visibility of these students to protect them from abuse. This can be accomplished through annual notice requirements, certification of work by certified educators, minimum education requirements for homeschool educators, and wider homeschooler access to public extracurricular programs.
---
(2) The Homeschooling Network in Brazil: The Conservative Alliance in Action. — I. Lima, L. Gandin, L. Rosa, & G. Santos (2023)

Abstract: In this article, we present a network of actors who defend homeschooling in Brazil. Our objective is to contribute to the identification of actors and to the understanding of homeschooling itself, as well as to the understanding of the Brazilian conservative movement, which manifests itself in a conservative alliance. To do so, we bring the context of the advance of conservatism in Brazil, through a complex theoretical framework. Next, we bring an overview of homeschooling in Brazil and in the world. In the following section, we deal with the methodology of the research that generated this article, presenting the way in which the data used in the elaboration of the mapping of the studied network were collected. Finally, we present the homeschooling network in Brazil, situating actors and offering final considerations. We conclude that the defense of homeschooling relies on arguments characteristic of different groups, showing the potential of the concept of conservative alliance and articulation for analysis and understanding of Brazilian conservatism.
---
(3) Read and Rise: An Interactive Workshop for Homeschooling Parents Focused on Building Resilience, Empathy, and Activism in Children through Read Aloud, Conversation, and Service — Q. Mohiuddin (2023)

Abstract: Research indicates that there are very few curriculum resources that empower parents and educators to teach social justice, resilience, and empathy. Using prior knowledge, experience, research, and theoretical frameworks, this research study aims to create an interactive workshop that encourages parents to use read-aloud and conversation to inspire empathy, resilience, and social justice activism. […]
---
(4) Why Homeschooling Shouldn't be Banned: The Resurgence of Home Education in the 21st Century — J. Tavares (2022)

Introduction: A good education is the backbone of society. Without a basic education in fundamental areas of life, individuals cannot effectively communicate or interact with others in meaningful ways. While most Americans would likely agree with this general view of education, controversy ensues over how our youth should be educated. At the time of America's founding, homeschooling was the common form of education. In fact, many of our early presidents including George Washington, John Adams, and Thomas Jefferson were homeschooled. However, with the advent of the common school movement and the progressive reforms of advocates like Horace Mann in the 1800s, the public school model became the predominant system of education. Despite this societal shift, the historical tradition of homeschooling continues into the 21st century. Many well-known modern figures including Justin Bieber, Venus and Serena Williams, Emma Watson, and Tim Tebow were all homeschooled. In fact, Justice Sandra Day O'Connor, the first woman to serve on the United States Supreme Court, was homeschooled while growing up on her family's ranch in Arizona.
---
What interesting homeschool news and academic research have you come across this Leo Term? 🎓
❡ Explore more: If you'd like to investigate the academic literature on homeschooling more extensively, the best place to start is Google Scholar, the special academic search engine from Google. Just enter a search term or phrase of interest ("homeschool," "unschooling," "classical homeschooling," "deschooling," etc.), and Google Scholar will return a list of research publications that mention your topic. In addition, for research prior to 2020 in particular, see the comprehensive bibliographic essay by Kunzman & Gaither (2020), "Homeschooling: An Updated Comprehensive Survey of the Research." 🔎
❡ Stay in the loop: This is one of our regular Homeschool Research & News posts. Add your name to our weekly mailing list to get great homeschool teaching ideas delivered right to your mailbox all through the year. 📫
❡ Homeschool calendars: We have a whole collection of free, printable, educational homeschool calendars and planners available on our main River Houses calendar page. They will all help you create a light and easy structure for your homeschool year. Give them a try today! 🗓
❡ Support our work: If you enjoy our educational materials, please support us by starting your regular Amazon shopping from our very own homeschool teaching supplies page. When you click through from our page, any purchase you make earns us a small commission at no extra cost to you. Thank you for helping us to keep going and growing! 🛒
❡ Join us! The aim of the River Houses project is to create a network of friendly local homeschool support groups — local chapters that we call "Houses." Our first at-large chapter, Headwaters House, is now forming and is open to homeschoolers everywhere. Find out how to become one of our founding members on the Headwaters House membership page. 🏡