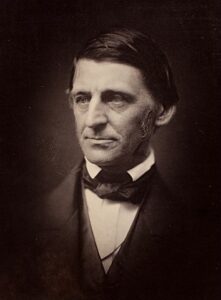 Today is the birthday of the great American essayist, poet, and philosopher Ralph Waldo Emerson (1803–1882), a name every American homeschool student should know. And although we called him Ralph in the headline above, his family and friends knew him as Waldo.
In our modern age of television, movies, and the Internet, it's hard for us to imagine what a "celebrity" might have looked like in the nineteenth century before any of those things existed. But if anyone was a celebrity in nineteenth-century America, it was Emerson. His essays and books were best sellers, his aphorisms were the talk of every literary circle, and over the course of his long life he delivered more than a thousand public lectures to packed houses all across the country. And for many readers outside of the United States, Emerson was the voice of America.
Our River Houses mascot Horace the Otter is a big Ralph Waldo Emerson fan, and he hopes you and your students will be too. Perhaps you can even visit Emerson's house some day on your homeschool travels, as Horace has.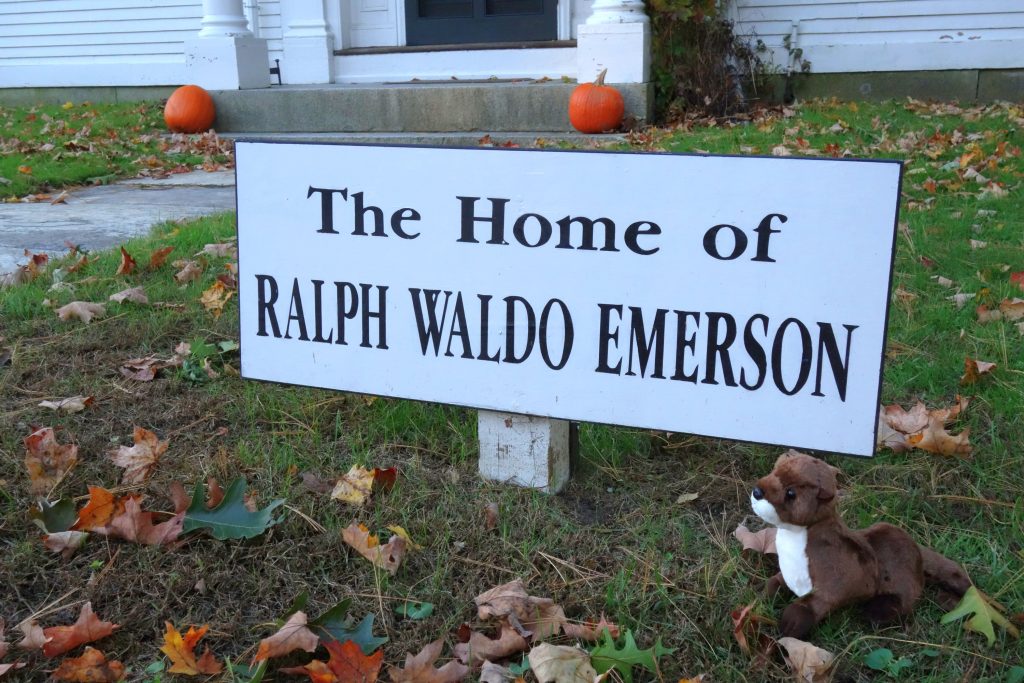 Emerson is a great writer for teens. You can find copies of his essays and poems in any public library, and inexpensive editions are available in every bookstore. (The Portable Emerson is a good modern anthology to add to your permanent teaching collection.) Like Benjamin Franklin, Emerson had a talent for crafting the just-right phrase, and like Franklin, he's quoted everywhere. ("Hitch your wagon to a star.")
This week for Emerson's birthday, why not send your students off to read his famous essay "Self-Reliance," a work that has inspired young Americans for close to two hundred years. Start them there, and see where their star-hitched wagons will take them. 🌟
What educational anniversaries have you been celebrating in your homeschool this Leo Term? 😊
❡ Here, said the year: This is one of our regular posts about Homeschool Holidays & History. Add your name to our weekly River Houses mailing list to get more great homeschool history lessons delivered right to your mailbox all through the year. 🗞
❡ Homeschool calendars: We have a whole collection of free, printable, educational homeschool calendars and planners available on our main River Houses calendar page. They will all help you create a light and easy structure for your homeschool year. Give them a try today! 🗓
❡ Support our work: If you enjoy our educational materials, please support us by starting your regular Amazon shopping from our very own homeschool teaching supplies page. When you click through from our page, any purchase you make earns us a small commission at no extra cost to you. Thank you for helping us to keep going and growing! 🛒
❡ Join us! The aim of the River Houses project is to create a network of friendly local homeschool support groups — local chapters that we call "Houses." Our first at-large chapter, Headwaters House, is now forming and is open to homeschoolers everywhere. Find out how to become one of our founding members on the Headwaters House membership page. 🏡