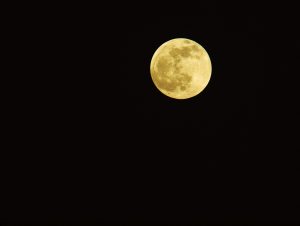 Tonight (24 September) is the night of the full moon, and that means it's time for a report from the Lunar Society of the River Houses.
The Internet provides exceptional opportunities for homeschool students to participate in real research projects in a variety of fields, and the Lunar Society is another big and wonderful River Houses plan to help bring those students together. Instead of leaving students to work in isolation from other homeschoolers, the Lunar Society will encourage them to join online research projects and share their accomplishments with other members of the River Houses every month (on you-know-what-day).
I'm putting together a list of a few such projects that I hope future members of the River Houses network (as it develops) will be able to work on together. The list will include projects in a variety of fields, to appeal to different interests. Here are four I already participate in myself (and you can too) — one in natural history, two that use the idle time on your computer to assist with scientific calculations, and one that documents astronomical observations:
Of these four initial projects, eBird is active and suitable for people of all ages — even small children can join in a count of birds at a backyard feeder. The second two are more advanced, suitable for high school students interested in computers, science, and astronomy (and their parents, too), but these projects are also more passive and simply involve having your computer do calculations in the background. The final project, on fireballs, is very interesting, but it's also quite unpredictable, since there's no way you can guarantee making a successful observation yourself (although there are ways to increase your chances with special equipment).
Here's my own participation report — if you participate in these projects, you can let everyone know how you're doing as well:
On eBird.org I have been documenting the birds of a local riverside park for most of the year (ebird.org/hotspot/L6926932), and have so far recorded 67 species with daily observations. It's very easy to see differences in abundance and migration patterns, and this collection of local observations helps to build up a more detailed picture of bird populations in my region and state as a whole.
The SETI@Home project is something I've had my own computers signed up to work on for (gosh!) almost twenty years, and I've recently created a River Houses team page for future use. There isn't much there at this point, and it's not especially well designed from the point of view of a beginning student, but it's a starting point from which to grow. So far, I've contributed a total of 29,603 hours of computer time to the analysis of radio telescope data for SETI. (No sign of E.T. yet, alas.)
The Einstein@Home project also uses my computer to process astronomical data, and so far it has completed 4533 "credits" of data analysis. I've set up a placeholder for a future River Houses team on Einstein@Home also (with 2079 credits of data analyzed so far).
My American Meteor Society page includes two fireball reports, one that was traced to an object that entered the atmosphere over eastern New York state (273-2018), and another that was traced to an object that traveled west over southern New Hampshire (4563-2017).
You and your homseschoolers can independently join any of these projects today, if you wish — no need to wait for any special River Houses affiliation.
Here are some additional project opportunities that I haven't participated in myself but that I am investigating:
📍iNaturalist (inaturalist.org) — Similar to eBird.org, but encompassing all of natural history.
📍Wikimedia Commons Photo Challenge — Do you have a budding photographer in your homeschool? The Wikimedia Foundation (sponsors of Wikipedia) has a monthly photography contest to encourage people to produce freely available images on a variety of themes that will help to improve Wikipedia.
📍Zooniverse (zooniverse.org) — The big clearinghouse for "citizen science," with dozens of research projects available in many different fields. This may be best place to explore if you want to find a new homeschool project to take up.
Take a look at these and see if any of them catch your interest and the interest of your students.
What does this have to do with the full moon? Well, there was a famous science-and-technology club in England in the late 1700s and early 1800s called the Lunar Society of Birmingham (because they met each month around the time of the full moon). They discussed current scientific developments, shared new research results, talked about new inventions, and generally had a grand old time.
I'm hoping that within the River Houses, we'll be able to get homeschoolers participating in a number of these group research projects, and at each full moon we can have a kind of round-up of the things our members have accomplished (and we can have a grand old time, too). Imagine hundreds (thousands?) of homeschoolers across the country learning about and contributing to interesting research projects with their River House friends. That's the Lunar Society — a nice idea for the future. 😊
What scientific discoveries have you made in your homeschool this month? 😊
❡ The friends who made the future: The group History West Midlands has put together a nice little video about the original Lunar Society of Birmingham — take a look and see where we got our name. 🌕
❡ Whether they work together or apart: This is one of our regular Lunar Society Bulletins about the many cooperative research projects we recommend to homeschool students. Add your name to our free weekly mailing list (riverhouses.org/newsletter) and get more great homeschool teaching ideas delivered right to your mailbox all through the year. 🗞