Today is the birthday of the great American writer Thornton Wilder, whose prize-winning plays Our Town (1938) and The Skin of Our Teeth (1942) have been staples of high school literature courses and local theater companies for decades. On your next visit to the library, why not track down some of Wilder's works and see if they would be a good fit for your homeschool.
There is a Thornton Wilder Society that provides helpful teaching materials you can explore:
And in honor of Wilder's birthday, the Library of Congress provides a summary of his life and work:
Thornton Niven Wilder was born April 17, 1897, in Madison, Wisconsin. Arguably one of the greatest playwrights of the twentieth century, Wilder is the only writer to win Pulitzer Prizes for both literature and drama.

Son of a U.S. diplomat, Wilder spent part of his childhood in China. After serving in the Coast Guard during World War I, he earned his B.A. at Yale University in 1920. Six years later, his first novel, The Cabala, was published. In 1927, The Bridge of San Luis Rey brought commercial success and his first Pulitzer Prize. From 1930 to 1937 he taught at the University of Chicago.

Wilder's dramatic works include the Pulitzer Prize winning plays Our Town and The Skin of Our Teeth. Set in fictional Grover's Corners, New Hampshire, Our Town (1938) employs a choric narrator called the "Stage Manager," and a minimalist set to underscore the universality of human experience. The Skin of Our Teeth debuted in 1942 with Fredric March and Tallulah Bankhead in the lead roles. The themes are familiar — war, pestilence, economic depression, and fire. Ignoring the limits of time and space, just four main characters and three acts are used to review the history of mankind. (loc.gov)
Wilder's Our Town continues to be one of the most widely performed plays in America.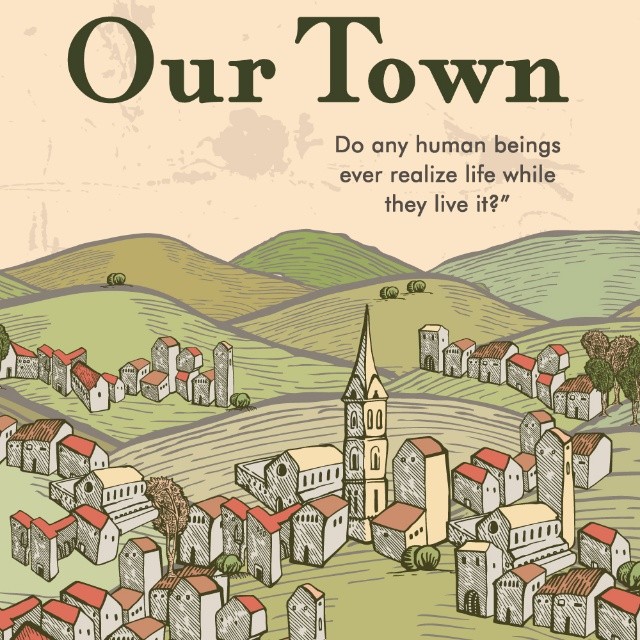 Aaron Copland's music for the 1940 film version of Our Town (which differs from the stage version in important respects) is some of the most beautiful film music ever composed:
So take a few minutes on your next homeschool library visit to look up some of Wilder's works and introduce your students to one of America's most important twentieth-century authors.
What educational discoveries have you made at your library lately? 😊
❡ Explore more: Have you found all the local libraries in your area? The WorldCat Library Finder (worldcat.org/libraries) will help you find all the libraries in your local area — there may be more than you realize — and the WorldCat catalog itself (worldcat.org) will help you locate the nearest copy of almost any book in the world. 😊