Today is the March equinox — we call it the vernal or spring equinox in the northern hemisphere, but in the southern hemisphere it's the autumnal or fall equinox.
❡ Little lessons: "'Vernal' and 'autumnal' are beautiful words. Let's look them up in our dictionary (riverhouses.org/books)."
Whenever you're investigating things calendrical, there's no better place to go for a simple homeschool summary than timeanddate.com:
The two solstices, in December and June, occur at the points in the earth's annual orbit when the planet's axis is tilted most directly away from the sun, and most directly toward the sun, respectively. The two equinoxes, in March and September, occur when the earth's axis is "sideways" to the sun (so to speak), making the intervals of daylight and darkness equal (or very nearly so).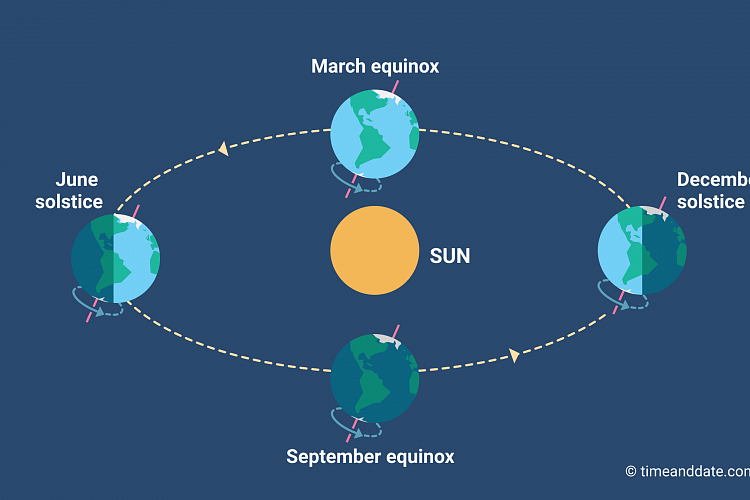 What calendrical events and astronomical transitions will you be marking in your homeschool this season? 😊