Today is the birthday of the American writer Louisa May Alcott (1832–1888), author of the enduringly popular young-adult novel Little Women (1868). If you have Alcott fans in your homeschool, they should know that they are not alone. Our mascot, Horace the River Otter, is also an Alcott fan and recently paid his respects at the Sleepy Hollow Cemetery in Concord, Massachusetts, where Louisa and her family are buried.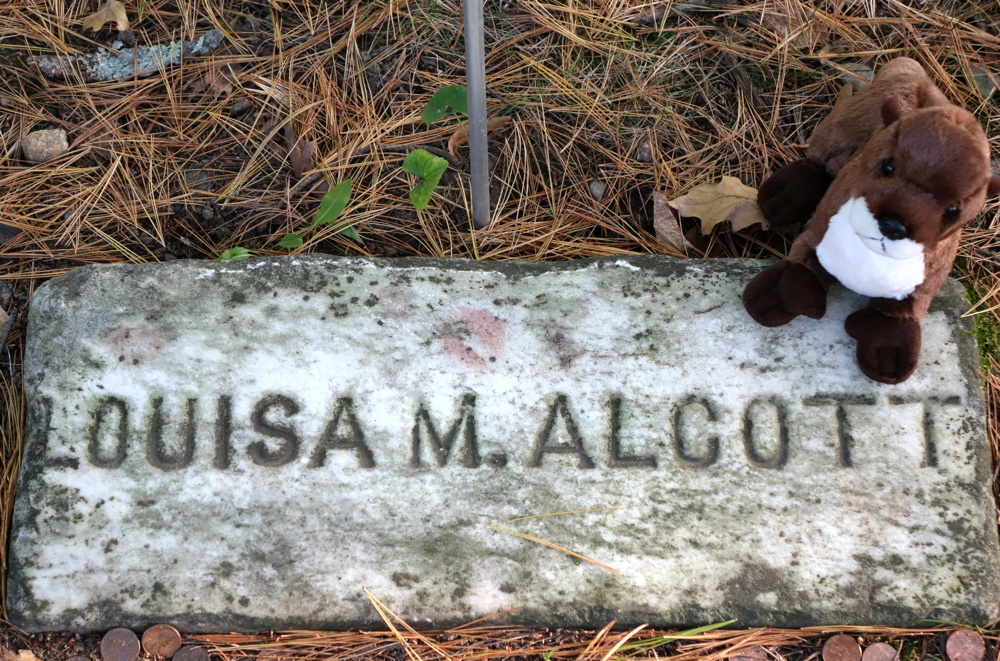 Old cemeteries are wonderful places to explore and learn about history and culture. The Find-A-Grave website (findagrave.com) will help you locate the final resting places of all kinds of notable people — writers, artists, scientists, politicians — as well as millions of other regular folks all around the world. If your students have a favorite historical figure that they like to read about, why not look that person up on Find-A-Grave and add some additional historical perspective to their understanding.
What literary anniversaries will you be marking in your homeschool this week? 😊
❡ Find all our Language & Literature posts on Facebook at #RHwords.