The fall bird migration is well underway across much of the United States, and to give your students a window into what's happening why not spend a few minutes with them exploring the wonderful birdcast.info website sponsored by Cornell University.
Birdcast.info is a daily "weather" forecast, and the weather it predicts is the nightly level of bird migration across the United States. (Did you know that most birds migrate at night?) For example, tonight (21–22 September) is expected to be a fairly heavy migration night through the upper Midwest, with little overnight activity in the Northeast and West: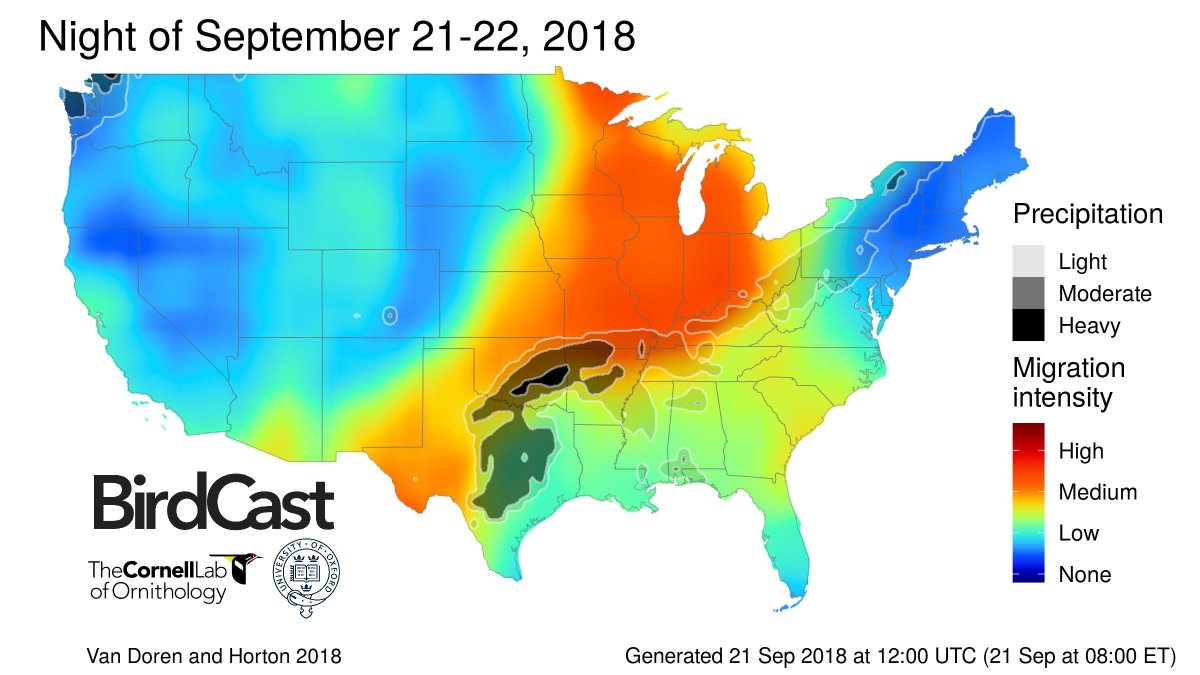 In addition to its daily forecast maps, birdcast.info also produces real-time nightly migration images based on nationwide radar observations that can detect bird movements directly. Birds start moving about 30 minutes to an hour after sunset and the whole sky "lights up" with radar echoes of migrating birds:
Birdcast.info will help you and your students connect what you see in your local neighborhood with the grand pattern of migration that is taking place across the whole continent.
What natural discoveries have you made in your homeschool lately? 😊
❡ Books in the running brooks: Our River Houses reference library (riverhouses.org/books) includes an excellent bird guide that will serve your homeschool well. Many other similar guides are also available — find one that's a good fit for your family and take it with you on all your outings, whether far afield or just out to the backyard. 🦉