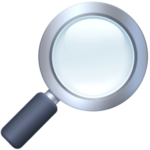 On the third Tuesday of each month we post a quick roundup of some recent academic publications and news about homeschooling, offered for your interest. These are typically university research papers, and they may have a positive, negative, or neutral outlook on home education. The title links generally point to the full text of each publication, which is often a printable pdf file. In some cases, a paid subscription may be required to read the whole article. The article abstracts or introductions below are quoted in full whenever possible, without editing.
We have four items this month:
---
(1) A Social Contract for Home Education: A Framework for the Homeschooling Debate — A. Chinazzi (2023)

Abstract: Elective home education has become an international trend characterized by considerable public controversy and much legal fragmentation. Issues related to whether it should be permitted and how it should be monitored are currently being debated in many countries. Homeschooling regulation seems to have become a "wicked problem" with no definitive solution. A case has been made for moving beyond the polarization that tends to label it as either intrinsically good or inherently bad. By drawing its foundations from a UNESCO report published in 2021, this conceptual study is meant to be a contribution to the discussion about the social and legal legitimacy of homeschooling through the delineation of a tenable "social contract for home education." It has been argued that in light of this social contract, homeschooling should neither be banned nor unregulated. Hence, a shift of perspective is being encouraged to include home educators in a pluralistic dialogue on the future of education towards policy decisions that are sensitive to this complexity.
---
(2) Relationship Between Parental Attachment and Cyberbullying Within the Homeschooling Community  — J. King (2023)

Abstract: Cyberbullying has been a focus of research and societal concern since the advent of the internet. Both perpetrators and victims of cyberbullying experience significant adverse effects including depression, anxiety, internalizing and externalizing problems, suicidal ideation, and suicide. Despite the broad understanding of the impact of cyberbullying on mental and physical health, research has not prioritized the exploration of cyberbullying within the homeschooled population. The purpose of this quantitative survey design was to identify the characteristics and relationships between cyberbullying victimization and perpetration, attachment security, and religiosity in homeschooled adolescents. Using a framework of Bowlby's attachment theory, the Parental Attachment Questionnaire, Cyberbullying and Online Aggression Survey Instrument, and Centrality of Religiosity Scale were administered online through a sample of 77 homeschooled adolescents ages 12–17. Descriptive statistics and t-tests indicated that homeschooled adolescents have lower rates of both cyberbullying perpetration and victimization when compared to traditionally schooled adolescents and higher rates of attachment security and religiosity. This research contributes to positive social change by highlighting the existence and prevalence of cyberbullying in the homeschooled population as well as the protective factors of attachment security and religiosity. Homeschooled families, local communities, and governmental organizations can use this research in the implementation of policies and directives intended to diminish cyberbullying and its adverse effects among homeschoolers.
---
(3) The Experiences of Homeschooled Students in Northern California in Relation to Societal Stigmas Surrounding Homeschooling, 1990–2010 — M.L.T. Merrill (2023)

Abstract: Currently, there is an entire generation of societally integrated adults who experienced the home education movement during its infancy. Yet we know very little about their personal thoughts in regard to being part of a pioneering educational choice that is now becoming increasingly mainstream. The object of this study is to shed light on the mindset and experiences of formerly homeschooled students in Northern California during the years of 1990–2010 and examine how it shaped them during their K–12 years, entering college, the workforce, and even potentially parenthood today. Through the use of remote one-on-one interviews, the aim is to provide a more rounded picture of the homeschool movement and its long-term effects on students. Given the resurgence in homeschooling, this can contribute to our knowledge of home-based education and how it benefits parents, children, and educators alike. This thesis will explore many topics including parental dynamics, religion, college, and stereotypes. By interviewing former students, we can expand and enrich our understanding of what they experienced during an innovative time in home education.
---
(4) Comparing Reading Skills of Conventionally-Schooled and Homeschooled Children — B.E.B. Sadorra (2023)

Abstract: Reading is part of our everyday life. Children enhance their reading skills through the help of different teaching reading strategies. Different reading skills are vital to children's development because reading skills are essential for one to function in our society. Nevertheless, the variety of teaching reading strategies goes with the variety of learning methodologies and the different formal education systems that may entail. This led to the conduct of this study on comparing the reading skills of conventionally-schooled and homeschooled children. In the study, an adopted questionnaire for teachers and homeschooling parents as well as different reading worksheets for kindergarten, grades 1, 2, and 3 that is sourced from various sources were administered using convenience sampling. A mixed method of research was the study's research design. Research respondents were homeschooling parents and conventional school teachers as well as select homeschooled and conventionally-schooled pupils who belong to the following grade levels: kinder, grade one (1), and grade two (2). The gathered data underwent statistical analysis — percentage frequency, median, Mann-Whitney U-test of difference and z-score. Results revealed that homeschooled children are significantly more skilled in reading than conventionally-schooled children. Furthermore, the data gathered revealed different teaching strategies used to improve the reading skills of conventionally-schooled and homeschooled children. These can be summed up to bottom up process, top-down process and interaction of the bottom-up and top-down process in reading.
---
What interesting homeschool news and academic research have you come across this Leo Term? 🎓
❡ See for yourself: If you'd like to investigate the current academic literature on homeschooling directly, the best place to start is Google Scholar, the special academic search engine from Google. Just enter a search term or phrase of interest ("homeschool," "unschooling," "classical homeschooling," "deschooling," etc.), and Google Scholar will return a list of academic publications that mention your topic. 🔍
❡ Explore more: For a comprehensive review of homeschooling research prior to 2020, see the paper by Kunzman & Gaither that is linked in our Research & News post for July 2020. 📖
❡ Stay in the loop: This is one of our regular Homeschool Research & News posts. Add your name to our weekly mailing list and get great homeschool teaching ideas delivered right to your mailbox all through the year. 🗞
❡ Homeschool calendars: We have a whole collection of free, printable, educational homeschool calendars and planners available on our main River Houses calendar page. They will all help you create a light and easy structure for your homeschool year. Give them a try today! 🗓
❡ Support our work: If you enjoy our educational materials, please support us by starting your regular Amazon shopping from our very own homeschool teaching supplies page. When you click through from our page, any purchase you make earns us a small commission at no extra cost to you. Thank you for helping us to keep going and growing! 😊