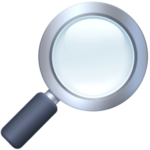 On the second Tuesday of each month we post a quick roundup of some recent academic publications and news about homeschooling, offered for your interest. These are typically university research papers, and they may have a positive, negative, or neutral outlook on home education. The title links generally point to the full text of each publication, which is often a printable pdf file. In some cases, a paid subscription may be required to read the whole article. The article abstracts or introductions below are quoted in full whenever possible, without editing.
We have four items this month:
---
(1) Do Children Belong in Schools? Homeschooling in the USA as a Social Movement — V.C. Cordeiro (2023)

Abstract: Across the United States of America (U.S.), decades of advocacy campaigns from homeschooling supporters have led to the general deregulation of mandatory school attendance. With varying levels of state scrutiny and administration, parents and carers are now free to homeschool their children.

While alternative manifestations of traditional education are not inherently negative, the lack of standardisation across homeschooling practices creates several risks. Children in homeschool environments are potentially more vulnerable to abuse, as well as isolated from democratic values which promote equality and autonomy (Bartholet, 2020).
---
(2) Parent, Child, and State: Regulation in a New Era of Home Education — L. Hamilton (2022)

Abstract: With the explosive growth of homeschooling in the wake of the Covid-19 pandemic and cultural debates over school curriculum, greater public scrutiny of the practice is coming. What it will reveal is a fundamental divide not only over the law and efficacy of homeschooling but also the nature of parental rights. The academic debate over homeschooling, however, is not new. Critics of home education have long called for more stringent regulation of the practice and recently for its presumptive ban while advocates argue homeschooling should be recognized as a parent's fundamental right.

This Article adopts a novel approach by arguing that the question of how homeschooling should be regulated ultimately depends on the bounds of parental versus state rights over children. The philosophical foundations of Troxel v. Granville, the Court's most recent parental rights case, suggest an answer: states should recognize the weighty interests of parents in their children's education by affirming the pre-political status of parental rights. Under that standard, states should adopt a presumption of legitimate homeschooling while addressing the reasonable concerns of homeschooling's critics by increasing parents' accountability for their children's education.
---
(3) Perceptions of Homeschooling from Public School Employees and Home Educators — R.P. Knight (2022)

Abstract: The purpose of this qualitative narrative study was to identify and understand the differing perceptions of home education between public educators and home educators in Missouri. The perceptions of home education within these two groups of educators is unknown, however, the knowledge of these perceptions may be useful for future partnerships. The researcher wanted to discover current perceptions of homeschooling. The researcher used Wenger's social theory of learning. Communities of Practice is a major component of this theory. Interviews were used to discover the perceptions of home education from public and home educators. Public and home educators were asked about their perceptions on the quality of academics in home education, the home educators' ability to provide socialization and prepare students for the community, and the services that public education might provide home educators. Participants in the study also engaged in a Community of Practice through a focus group discussion to further elaborate on their perceptions.
---
(4) Compulsory Examination of Homeschoolers in Poland, the Czech Republic, and Slovakia from the Perspective of Parents of Homeschooled Children — I. Rochovská & M. Droščák (2022)

Abstract: The research is focused on the issue of compulsory examination of homeschooled children in umbrella schools. Its aim was to find out which variables influence opinions of parents on the process of compulsory examination in an umbrella school and problems in compulsory examination. Pedagogical education of the parents, the number and the age of the homeschooled children do not influence the opinions of the parents on the problems in the compulsory examination in the umbrella school.
---
What interesting homeschool news and academic research have you come across this Orion Term? 🎓
❡ See for yourself: If you'd like to investigate the current academic literature on homeschooling directly, the best place to start is Google Scholar, the special academic search engine from Google. Just enter a search term or phrase of interest ("homeschool," "unschooling," "classical homeschooling," "deschooling," etc.), and Google Scholar will return a list of academic publications that mention your topic. 🔍
❡ Explore more: For a comprehensive review of homeschooling research prior to 2020, see the paper by Kunzman & Gaither that is linked in our Research & News post for July 2020. 📖
❡ Stay in the loop: This is one of our regular Homeschool Research & News posts. Add your name to our weekly mailing list and get great homeschool teaching ideas delivered right to your mailbox all through the year. 🗞
❡ Homeschool calendars: We have a whole collection of free, printable, educational homeschool calendars and planners available on our main River Houses calendar page. They will all help you create a light and easy structure for your homeschool year. Give them a try today! 🗓
❡ Support our work: If you enjoy our educational materials, please support us by starting your regular Amazon shopping from our very own homeschool teaching supplies page. When you click through from our page, any purchase you make earns us a small commission at no extra cost to you. Thank you for helping us to keep going and growing! 😊