Many of the homeschool poems we write about each week are aimed at high-school–level homeschoolers, but this week's poem, for the week of the summer solstice — the astronomical beginning of summer — is just easy seasonal fun for all ages: Robert Louis Stevenson's "Summer Sun."
Summer Sun

Great is the sun, and wide he goes
Through empty heaven without repose;
And in the blue and glowing days
More thick than rain he showers his rays.

Though closer still the blinds we pull
To keep the shady parlour cool,
Yet he will find a chink or two
To slip his golden fingers through.

The dusty attic spider-clad,
He, through the keyhole, maketh glad;
And through the broken edge of tiles,
Into the laddered hay-loft smiles.

Meantime his golden face around
He bares to all the garden ground,
And sheds a warm and glittering look
Among the ivy's inmost nook.

Above the hills, along the blue,
Round the bright air with footing true,
To please the child, to paint the rose,
The gardener of the World, he goes.
Robert Louis Stevenson (1850–1894) was one of the most popular writers of the nineteenth century for both adults and children. "Summer Sun" was published in Stevenson's classic collection A Child's Garden of Verses, one of the best-loved children's books of all time.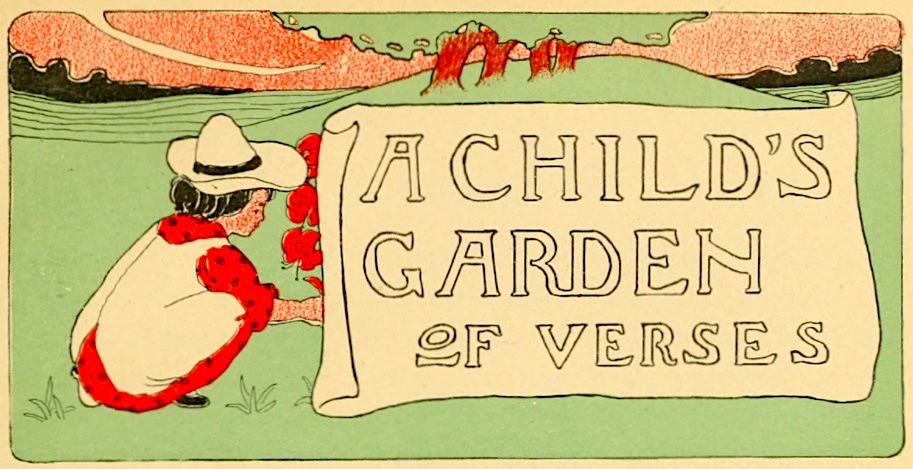 What wonderful words and poetical productions will you be studying in your homeschool this Hercules Term? 😊
❡ The gardener of the world: If a special line or turn of phrase happens to strike you in one of our weekly poems, just copy it onto your homeschool bulletin board for a few days and invite your students to speak it aloud — that's all it takes to begin a new poetical friendship and learn a few lovely words that will stay with you for life. 🌞
❡ Literary lives: The website of the Poetry Foundation includes biographical notes and examples of the work of many important poets (including Robert Louis Stevenson) that are suitable for high school students and homeschool teachers. ✒️
❡ Explore more: If your homeschool travels ever take you to San Francisco, why not pay a visit to that city's Robert Louis Stevenson Memorial — he's a popular fellow all around the world! 📚
❡ Here, said the year: This post is one of our regular homeschool poems-of-the-week. Print your own River Houses Poetry Calendar to follow along with us as we visit fifty of our favorite friends over the course of the year, and add your name to our River Houses mailing list to get posts like these delivered right to your mailbox every week. 🗞