The River Houses year is coming to a close and this is our very last homeschool poem-of-the-week for 2020–2021. We hope you and your students have enjoyed visiting with fifty of our favorite friends, and we hope that some of them are now your friends as well. 😊
The new homeschool year will begin next month, but in the mean time, Robert Louis Stevenson (1850–1894) gives the departing year a perfect River Houses send-off:
Envoy

Go, little book, and wish to all
Flowers in the garden, meat in the hall,
A bin of wine, a spice of wit,
A house with lawns enclosing it,
A living river by the door,
A nightingale in the sycamore!
"Envoy" (or its French form, "Envoi") is a generic title, not a specific one — it's like "Appendix" or "Afterword." An "Envoy" in the literary sense is a poetical passport-stamp or note of departure: a short verse that appears at the end of a longer work and that wraps up the whole and sends readers on their way.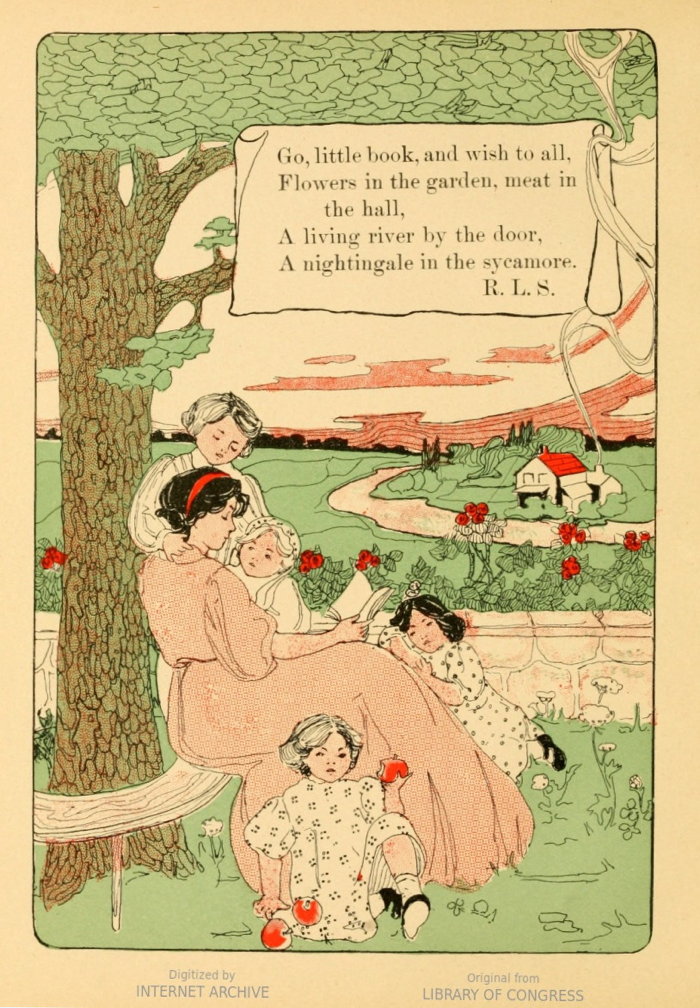 As this River Houses year comes to a close, we wish all our readers and friends, by way of envoy, "Flowers in the garden, meat in the hall, / A bin of wine, a spice of wit, / A house with lawns enclosing it, / A living river by the door, / A nightingale in the sycamore!"
What wonderful words and poetical productions will you and your students discover in the homeschool year ahead? 😊
❡ A living river by the door: If a special line or turn of phrase happens to strike you in one of our weekly poems, just copy it onto your homeschool bulletin board for a few days and invite your students to speak it aloud — that's all it takes to begin a new poetical friendship and learn a few lovely words that will stay with you for life. 🏡
❡ Literary lives: The website of the Poetry Foundation includes biographical notes and examples of the work of many important poets (including Robert Louis Stevenson) that are suitable for high school students and homeschool teachers. 🖋
❡ Here, said the year: This post is one of our regular homeschool poems-of-the-week. Add your name to our River Houses mailing list to get posts like these delivered right to your mailbox, and print your own River Houses Poetry Calendar to follow along with us as we visit fifty of our favorite friends over the course of the year. 📖