Today is International Asteroid Day! In honor of that important occasion, why not join a real scientific research project called Asteroids@Home, sponsored by the Astronomical Institute of Charles University in Prague. It's one of the "citizen science" projects we recommend as part of our Lunar Society plan to get homeschoolers involved in the many real scientific research activities that are now available online:
Participating in Asteroids@Home involves downloading a small application that runs in the background on your computer — the Berkeley network computing "BOINC" application — and then "attaching" to the Asteroids@Home project. Then, while you're working or napping or eating, your computer will be doing scientific calculations on the shapes, sizes, and orbits of asteroids. (Cool, yes?) If you have high school students with a serious interest in science, they can explore the Asteroids@Home website and learn all sorts of advanced asteroidal astronomy. If not, you can just pat yourself on the back that your little home academy is contributing to the advancement of space science. And once your computer has done a few calculations, you can print out a nice little certificate to document your contributions — it's just the thing for your homeschool bulletin board.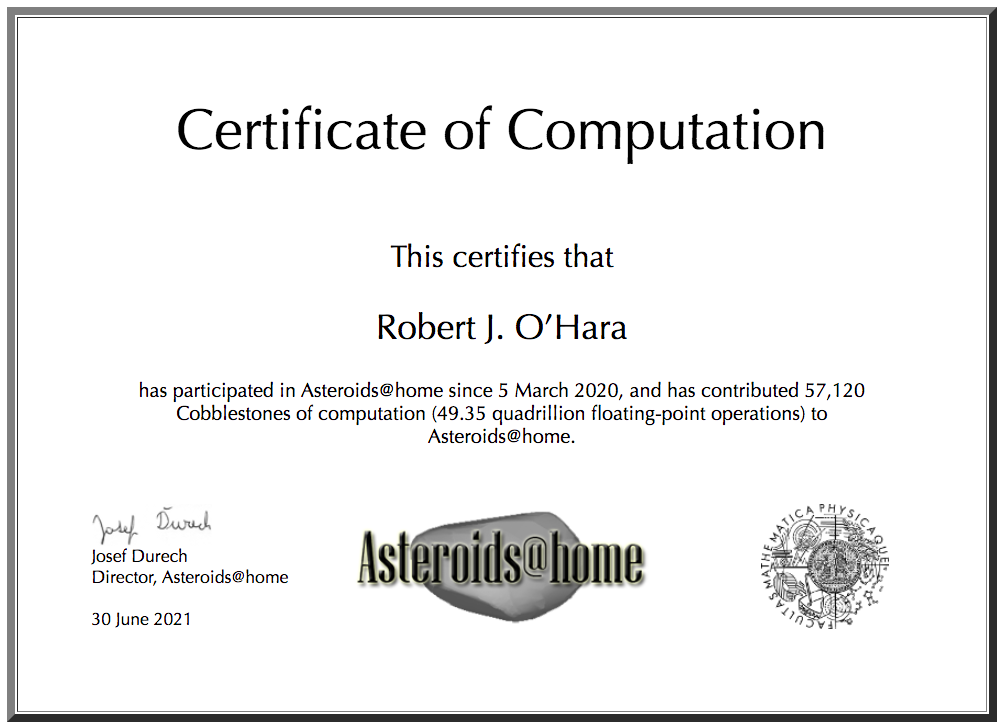 I've been running Asteroids@Home on my computer for a while now, and I've also created a placeholder for an Asteroids@Home River Houses team right here:
Get Asteroids@Home running on your homeschool computer and you can join! 😊
But why is today International Asteroid Day? Because June 30th is the anniversary of the 1908 Tunguska Event in Siberia, one of the most mysterious astronomical events ever recorded.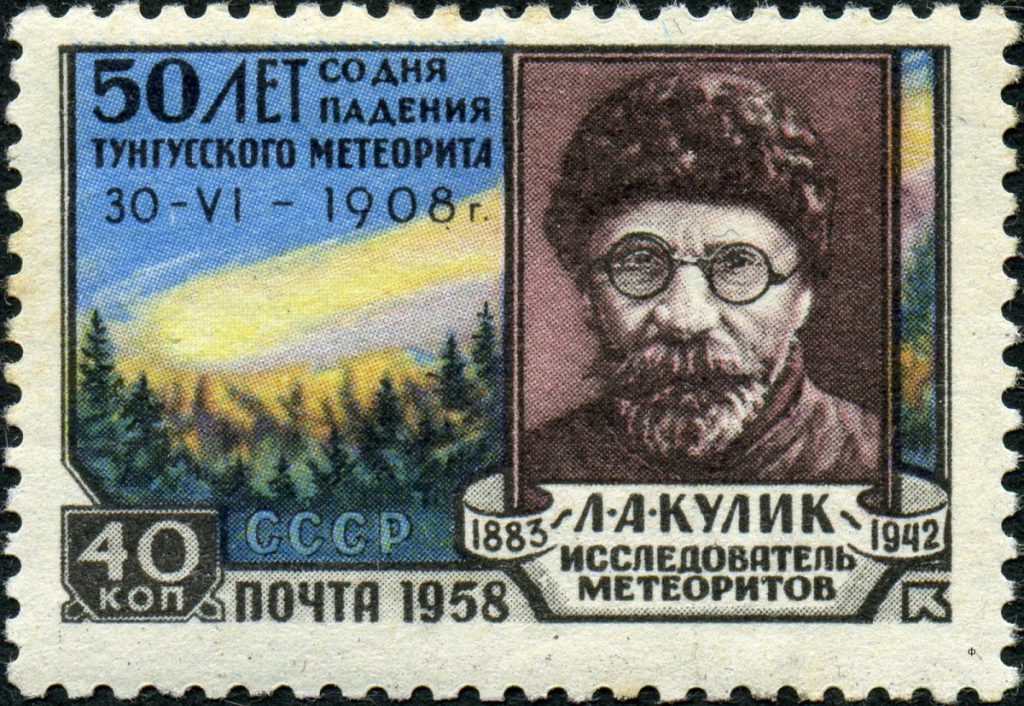 Scientists still debate what happened in the remote Tunguska River region on this day back in 1908, but it's generally believed that an asteroid perhaps 300 feet in diameter exploded in the atmosphere and leveled all the trees over an area of 800 square miles. No impact crater has ever been found, so it's thought that the object vaporized several miles above the ground, although some researchers believe it was following a glancing trajectory and passed through the atmosphere almost horizontally. The Tunguska explosion, if it had occurred in a populated area, could have easily destroyed a large city.
The Asteroids@Home project seeks to increase our knowledge of the thousands of asteroids that orbit the sun along with us. You can contribute to that effort in your homeschool, and there's no better day to begin than International Asteroid Day!
The Internet provides exceptional opportunities for homeschool students to participate in real research projects in a variety of scientific and scholarly fields, something that would have been impossible only a few years ago. Pay a visit to our Lunar Society page to read about many more projects, in addition to Asteroids@Home, that you and your family can join.
What scientific discoveries will you be making in your homeschool this Hercules Term? 😊
❡ Whether they work together or apart: This is one of our regular Lunar Society Bulletins about the many cooperative research projects that we recommend to homeschool students. Add your name to our free weekly mailing list and get more great homeschool teaching ideas delivered right to your mailbox all through the year. 🗞