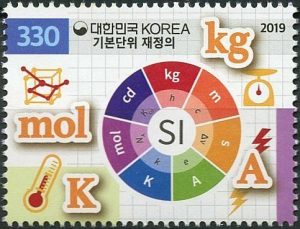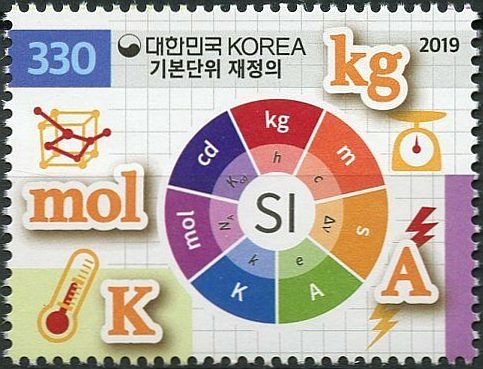 Chemistry students from coast to coast will be celebrating National Mole Day today (10/23) between 6:02 a.m. and 6:02 p.m. — and we hope you will be joining them!
Mole Day is a humorous holiday recognizing the mole — not the small insectivorous mammal, but rather the standard unit within the International System of Units (SI) that measures the amount of substance in a sample of matter. (The term "mole" in chemistry was derived in a rather roundabout fashion from the word "molecule.")
A mole in the International System of Units is defined as 6.02 × 10²³ of something. If you have 6.02 × 10²³ carbon atoms, you have a mole of carbon atoms; if you have 6.02 × 10²³ water molecules, you have a mole of water molecules. The curious number 6.02 × 10²³ is called Avogadro's number — it has a long history that we won't go into here, but suffice it to say that sooner or later every science student learns that Avogadro's number is six-point-oh-two-times-ten-to-the-twenty-third and that that's how much a mole is.
And so — praise Avogadro! — that makes 6:02 a.m. on 10/23 the start of National Mole Day, which ends twelve hours later at 6:02 p.m.
We love educational calendars here in the River Houses, and for some time I've been thinking about adding another calendar to our collection that would focus on the SI system of measurements — let's call it "Monthly Measurements." The idea hasn't quite all come together yet, but you could make something like this yourself by just printing out one of our blank annual planners (available on our calendar page) and filling in a monthly topic for your students to investigate. A regular "Monthly Measurements" calendar might go something like this:
September: Weights and measures, including the customary U.S./English system that most of us use from day to day.
October: Introduction to the SI (Metric) System, with its seven fundamental units and its multiple and fractional prefixes.
November: The second (s), the unit of time.
December: The meter (m), the unit of length.
January: The kilogram (kg), the unit of mass.
February: The kelvin (K), the unit of temperature.
March: The mole (mol), the unit of amount of substance.
April: The ampere (A), the unit of electric current.
May: The candela (cd), the unit of luminous intensity.
June: Derived units based on the seven fundamental units.
July: Ad-hoc and humorous units. (How long is a smoot?)
And within each month you can add an assortment of related dates and birthdays — Kelvin, Ampère, Faraday, Celsius, Newton, Joule, and more, all of whom have measurement units named after them. And we would of course also include World Metrology Day (May 20th each year).
(You can find a whole host of additional facts, figures, and historical information about weights and measures on pages 394–398 in your homeschool almanac.)
So Happy National Mole Day to homeschoolers everywhere! What idiosyncratic holidays are you celebrating and what special calendars are you devising in your home academy this Cygnus Term?
❡ Let the river run: This is one of our occasional Homeschool Holidays & Anniversaries posts. Add your name to our weekly mailing list and get great homeschool teaching ideas delivered right to your mailbox all through the year. 🗞