Harvard University's Kennedy School of Government is hosting an online conference about homeschooling law, policy, and politics, and you (yes, you!) can attend at no charge. All the details are available here: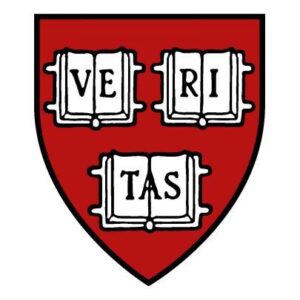 The live sessions take place every Thursday at noon Eastern time — the first one was this past Thursday (May 6th) and there will be six more through the middle of June. The presentations are being recorded and will be posted after each session is concluded, but closed-captioning is being added before the recordings are made available so the reposting will not be immediate.
Registration for all the live sessions is free, but you have to supply an email address to which they can send a Zoom link for the live broadcast. (You can watch in your browser; you don't have to use the Zoom application.)
The Kennedy School is Harvard's graduate school of government and politics, and this is very much an academic-style conference: it's not about homeschooling curricula or methods, but rather about law and public policy. You will find some participants who are supportive of homeschooling and some who are rather openly hostile. Topics for the upcoming sessions include: "Growth and diversity in post-pandemic homeschooling," "Are homeschoolers prepared for life?," "Are homeschoolers socially isolated?," "Is child abuse greater at school or homeschool?," "Is homeschooling an international movement?, and "Parents' experiences with homeschooling."
The full program with the names and affiliations of all the presenters is available at the link above. I watched the first session this past Thursday and it was lively and interesting. I hope you'll join me and watch the remaining sessions each Thursday through the spring.
What interesting homeschool news and research have you come across this Leo Term? 👩🏻‍🎓
❡ Stay in the loop: This is one of our regular Homeschool Research & News posts. Add your name to our weekly mailing list and get great homeschool teaching ideas delivered right to your mailbox all through the year. 🗞