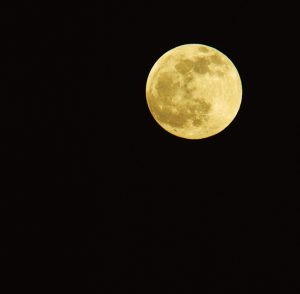 There's a full moon tomorrow, so that means it's time for a report from the Lunar Society of the River Houses. I'm posting this month's report a bit early because tonight (29–30 November) a partial lunar eclipse will be visible across most of North America. Truth be told, it's only a penumbral eclipse and probably won't be very dramatic, but if you have some enthusiastic astronomy students in your homeschool it's worth staying up for. You can find all the details on the helpful timeanddate.com eclipse pages. 🌞🌏🌕
The Lunar Society (which is related to full moons, but not to eclipses per se) is one of our big and wonderful long-term plans to encourage homeschoolers to participate in real online research projects and to share their results with other homeschool families.
Here's an outline of the idea, along with a list of some of the great projects that homeschool students (and their parents!) can join and contribute to, from history to geography to physics to natural history to mathematics to meteorology to literature to galactic exploration:
Browse through that project list and find one or two that would be a good fit for your family and a good match for your interests. Before you know it, your students will be learning a host of valuable skills and your little home academy will be well on its way to becoming an international research powerhouse. 🔬 🔭 🖥 🦋 🔍 ⚗️ ⛏ 📖 🌲 😊
Over time, it's my hope that these monthly reports about the Lunar Society will evolve into something like a forum where homeschoolers participating in online research can share their accomplishments.
As a simple example, here's my own personal report for the past lunar month on the two types of projects I participate in: eBird monitoring of bird populations, and distributed computing research using the Berkeley open infrastructure application. You and your students can participate right now in these projects, and in many others too.
On the eBird website (eBird.org), sponsored by Cornell University, I've recently started documenting a new site, a local college campus that I frequently visit. So far I've contributed a total of 63 checklists (observation reports) for this locality — it's a site that has never been documented before. As more checklists are added, and as eBird combines them and charts them automatically, you'll be able to get a real sense of seasonal distribution and migration patterns at this location. Here's a snippet of what that looks like in its early stages, with reports just from September, October, and November:

And here's a recent sample checklist so you can see what they look like:
You can start keeping a similar eBird list for a location near you — your backyard, or a local park or other natural area. (Helping to track a public park or eBird "hotspot" will let you generate more useful results.) You can even add photos and sound recordings to your reports if you wish. Just pay a visit to the eBird website (ebird.org) and start exploring.
Distributed computing projects use idle time on your computer to perform scientific calculations on various kinds of complex data. The most popular distributed computing projects run on the Berkeley Open Infrastructure for Network Computing platform (BOINC), and I contribute computer time (whenever my laptop is plugged in) to three of these: (1) the Einstein@Home project, which studies neutron stars; (2) the MilkyWay@Home project, which studies the history and structure of our galaxy; and (3) the Asteroids@Home project, which calculates the shapes and orbits of poorly-known asteroids. (Yes, those are projects you and your students can really contribute to.)
I've created River Houses team pages for each of these projects (Einstein@Home team, MilkyWay@Home team, Asteroids@Home team). Once your computer is signed up to participate you can join one of these teams and you can also print "certificates of computation" that show how much data you've individually processed and how much your team has processed — they're just the thing for your homeschool bulletin board. (And while it's running, Einstein@Home has a cool screensaver that shows you in real time what your computer is analyzing.) 📡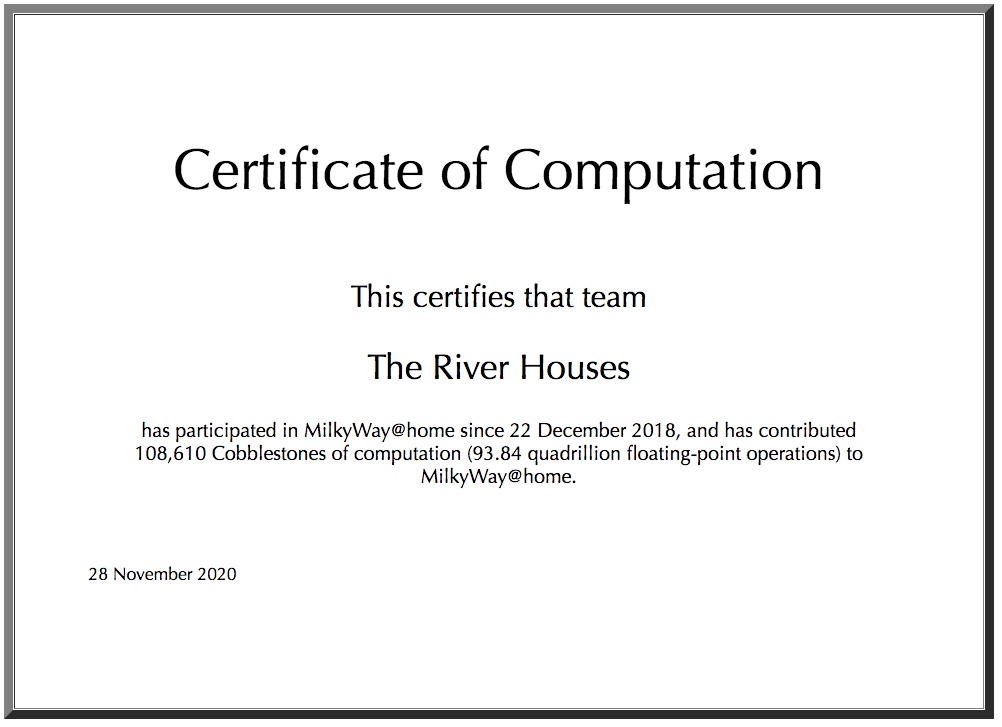 And here's another level of skill development for your high school (or even advanced middle school) students: once you've processed a few weeks or months of data, you can start graphing your contributions. Using Google Sheets, I've set up a simple chart of River Houses team results, and this is what it looks like:

That's just a simple graphing exercise — nothing particularly profound. It's something that can be refined, developed, and expanded in the future. (And your students can develop their own individual charts as well.)
The Internet provides exceptional opportunities for homeschool students to participate in real research projects in many different scientific and scholarly fields, something that would have been impossible only a few years ago. The examples above are just a few that happen to interest me — pay a visit to our Lunar Society page to read about many more projects in a great variety of areas that you and your family can join.
What scholarly and scientific explorations will you be making in your homeschool this Orion Term? 😊
❡ The friends who made the future: You can learn more about the original Lunar Society of Birmingham in "The Lunar Men," a fine short video from History West Midlands. 🌕
❡ Calling all photographers: If you've got a budding photographer in your homeschool, one group project you can participate in is the Wikimedia Commons Photo Challenge. A different theme is chosen each month; just sign up and follow the instructions to submit your own entries. Once you're a registered participant you can also vote for each month's winners. 📸
❡ Books in the running brooks: If you decide to participate in eBird, our recommended homeschool reference library (riverhouses.org/books) includes an excellent bird guide that would serve your family well. And for any astronomical projects you may join, our recommended backyard night-sky guide and world atlas (which has an astronomical section) will help you orient yourself to the objects you are studying in the starry vault above. 🦉 🌠
❡ Whether they work together or apart: This is one of our regular Lunar Society Bulletins about the many cooperative research projects that we recommend to homeschool students. Add your name to our free weekly mailing list (riverhouses.org/newsletter) and get more great homeschool teaching ideas delivered right to your mailbox all through the year. 🗞