Click to: riverhouses.org/2020-salt-river-quarter
Calling all homeschool historians, geographers, artists, and treasure hunters! Here's something new to search for in your pockets this month: the Salt River Bay National Historical Park and Ecological Preserve "America the Beautiful" quarter, appearing in the next few days from the U.S. Mint.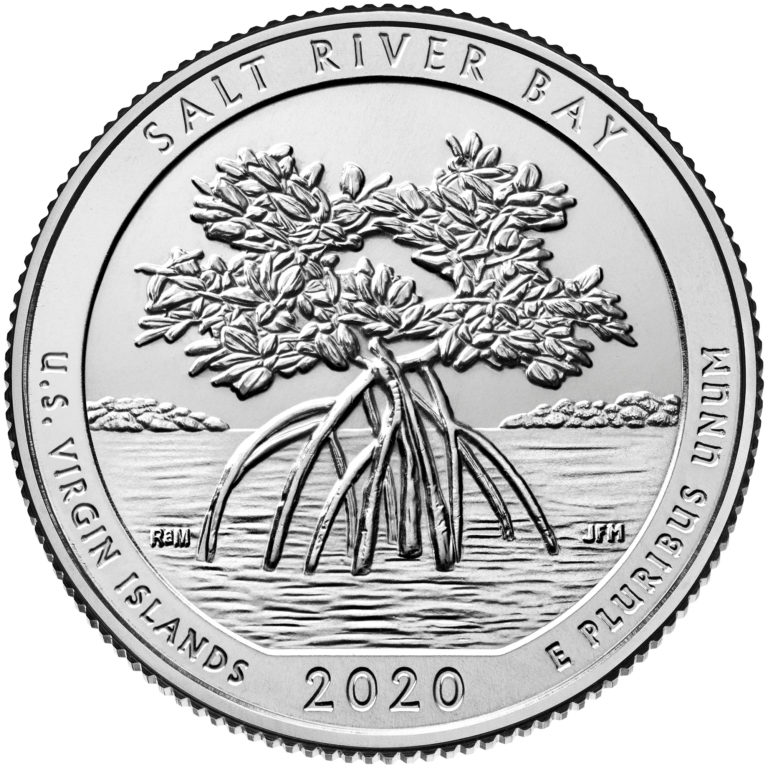 If you're looking for a fun and easy way to include some interesting geographical and historical facts in your homeschool schedule (as well as a little motivational treasure hunting), you can't do better than to keep an eye on the "America the Beautiful" quarters series. This commemorative series began in 2010 and each year five new designs are issued featuring national parks and other historic sites in the U.S. states and territories.
The latest quarter commemorates the Salt River Bay National Historical Park and Ecological Preserve in the U.S. Virgin Islands, and it will be going into circulation this month:
"Salt River Bay National Historical Park and Ecological Preserve is a living museum on St. Croix, U.S. Virgin Islands. It possesses an archeological and historical heritage more than 2,000 years old that exists within a dynamic ecosystem, which supports threatened and endangered species. In 1992, Congress created Salt River Bay as part of the National Park System to preserve, protect, and tell the story of its rich contributions to the nation's natural and cultural heritage.

"The reverse (tails) design depicts a red mangrove tree in an early stage of its life cycle, as it evolves from a very small plant to an adult tree. The design brings awareness to the park's endangered mangrove forests and the unique and delicate nature of how the species reproduces in salt water." (U.S. Mint)
The Mint has a remarkably comprehensive set of free lesson plans available for the whole America the Beautiful series — you could make quite an American history course out of them. And the Mint also has a very nice simple album for this series (amzn.to/2D2A3dO) — just the thing to get some educational treasure hunting under way. 🔍
(And next up, if you want to look ahead: a quarter for the Marsh-Billings-Rockefeller National Historical Park in Vermont, scheduled for August.)
What numismatical discoveries will you be making in your homeschool this Hercules Term? 😊
❡ Explore more: The Mint has a great introductory page on the history of United States circulating coinage that would be just the thing to use with your young homescholars. Why not study it with them, or ask them to read it and narrate the main points back to you to show what they've learned. 💵 💰
❡ Come, here's the map: The America the Beautiful quarters are a great tool for teaching about geography. Locate each park and each historic site in your homeschool atlas (riverhouses.org/books), and spread out your whole collection on atlas plate 35, the map of the entire United States. 🗺
❡ Make it a tradition: Why not pick up an old roll of circulated quarters at your local grocery store or bank each week and invite your students to go through it around the kitchen table. A whole world of historical and geographical discovery awaits them. 💰
❡ Cabinets of wonder: This is one of our occasional posts on the educational value of collections and collecting for homeschoolers. Add your name to our free weekly mailing list (riverhouses.org/newsletter) and get great homeschool teaching ideas delivered right to your mailbox all through the year. 🗞