Click to: riverhouses.org/2020-04-12
Quick Freshes are our regular Sunday notes on the homeschool week ahead. Pick one or two (or more) of the items below each week and use them to enrich your homeschooling schedule! Visit our River Houses calendar page (riverhouses.org/calendars) and print your own homeschool calendars (and planners!) for the entire year.
This is a special week that we mark each year in the River Houses: the week of the Nineteenth of April, the day the American Revolution began in 1775.
🇺🇸 OUR STATE-OF-THE-WEEK is Oregon, and our COUNTRIES are Niger 🇳🇪, Nigeria 🇳🇬, Norway 🇳🇴, and Oman 🇴🇲. (Our separate Sunday States & Countries post for the week went up just a few minutes ago.)
🌖 THE MOON at the beginning of this week is gibbous and waning — a good time for moon watching! You can explore the night sky and the features of the moon in your recommended backyard astronomy guide and your homeschool world atlas, and you can learn a host of stellar and lunar facts on pages 342–357 in your almanac (riverhouses.org/books). Browse through our many astronomy posts for even more!
🗓 TODAY, Sunday (12 April 2020) — Today is the 103rd day of 2020; there are 263 days remaining in this leap year. Learn more about different kinds of modern and historical calendars on pages 350–356 in your River Houses almanac (riverhouses.org/books). 📚 On this day in 1861, Confederate artillery opened fire on Union-held Fort Sumter in the harbor of Charleston, South Carolina, touching off the American Civil War. (For a quick review of the Civil War, turn to page 314 in your River Houses history encyclopedia.) ⚔️ And on this day in 1961, Soviet cosmonaut Yuri Gagarin (1934–1968) became the first human being ever to orbit the earth. (You can find him also in your history encyclopedia, on page 578.) 👨‍🚀
Monday (13 April 2020) — Today is the birthday of Thomas Jefferson (1743–1826), the principal author of the Declaration of Independence and the third President of the United States. 🇺🇸 And the Jefferson Memorial in Washington, D.C., was dedicated on this day in 1943 by President Franklin Roosevelt, on the 200th anniversary of Jefferson's birth. 🏛
Tuesday (14 April 2020) — Today is the birthday of the great cartographer Abraham Ortelius (1527–1598), who produced history's first atlas of the world. 🌐 And on this day in 1986, more than 90 people were killed when the heaviest hailstones ever recorded (more than two pounds each) fell on the Gopalganj district of Bangladesh. ⛈
Wednesday (15 April 2020) — Today is the midpoint of Leo Term and so one of the four cross-quarter days of the River Houses year. How are things going? 🦁 Today is also the birthday of the great Renaissance painter and polymath Leonardo da Vinci (1452–1519). 🎨 Our Wednesday tour of World Heritage Sites this week will take you to the Aïr and Ténéré Natural Reserves in Niger. 🇳🇪 And our homeschool poem-of-the-week for the third week of April is always Ralph Waldo Emerson's "Concord Hymn," for the beginning of the American Revolution. 👨‍🌾 Print your own River Houses Poetry Calendar (riverhouses.org/calendars) and follow along with us throughout the year. 🖋
Thursday (16 April 2020) — On this day in the year 73, the Jewish fortress of Masada fell to the Roman army after several months of siege. ✡️ And on this day in 1963, Martin Luther King Jr. wrote his famous "Letter from Birmingham Jail" after being arrested for protesting segregation in Alabama. 🖋
Friday (17 April 2020) — On this day in 1524, the Italian explorer Giovanni da Verrazzano (1485–1528) became the first European to sail into what is now New York harbor. 🗽 Today is also the birthday of the American novelist and playwright Thornton Wilder (1897–1975). 🖋 Our Friday Bird Families post this week will introduce you to the Nuthatches, Creepers, and Wrens. Print your own River Houses Calendar of American Birds (riverhouses.org/calendars) and follow along with us throughout the year. 🦅
Saturday (18 April 2020) — On the evening of this day in 1775, Paul Revere and a network of alarm riders fanned out from Boston to warn the surrounding countryside that British troops were marching overnight to seize the colonists' stores of arms and ammunition in the nearby town of Concord. Join us today for a special reading of Henry Wadsworth Longfellow's famous American poem "Paul Revere's Ride." 🏇 And on this day in 1906, a major earthquake and fire destroyed much of San Francisco, California. 🔥
Sunday (19 April 2020) — The American Revolution began on this day in 1775 when British troops fired on the local militia on Lexington Green and then advanced to Concord where they met with growing resistance and were driven back to Boston. By the end of the day, 49 Americans and 73 British soldiers had been killed. 🇺🇸⚔️🇬🇧
🥂 OUR WEEKLY TOAST: "To Concord and Lexington and all the little towns of America."
❡ Toasts can be a fun educational tradition for your family table. We offer one each week — you can take it up, or make up one of your own ("To North American dinosaurs!"), or invite a different person to come up with one for each meal ("To variety in toasting!"). What will you toast this week? 🥂
🌎 🇺🇸 EVERYTHING FLOWS: Ordinarily we post a Weekly World River from one of our countries-of-the-week, but we make one exception each year: in honor of the Nineteenth of April, this week's World River is always the quiet Concord River, just west of Boston, which has figured prominently in the American imagination for more than 200 years. You can read more about it in the comprehensive Concord River entry in Wikipedia or on your next visit to your local library.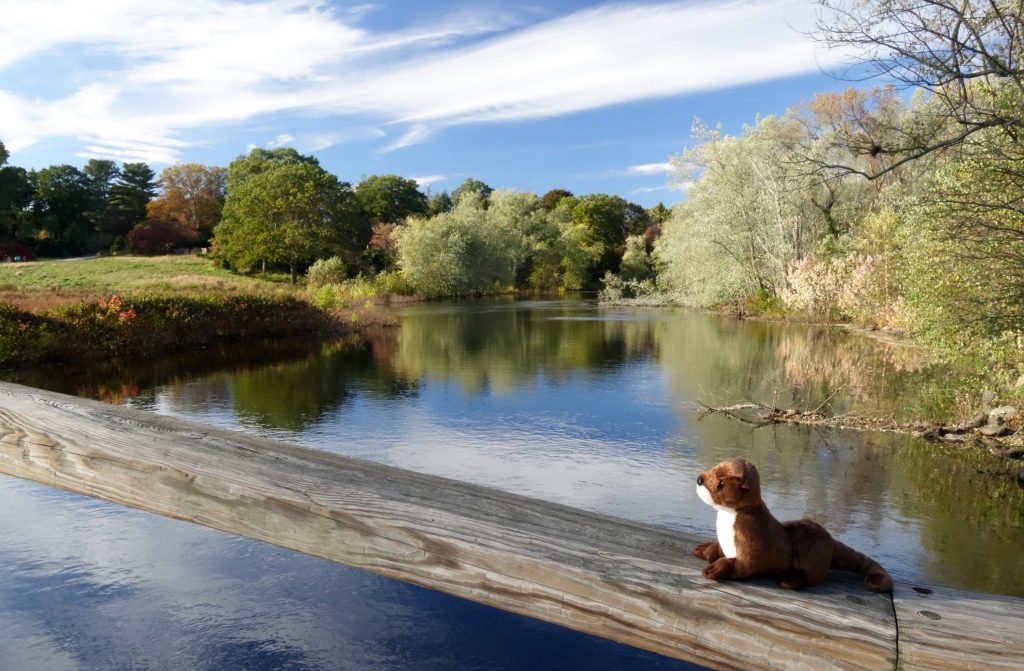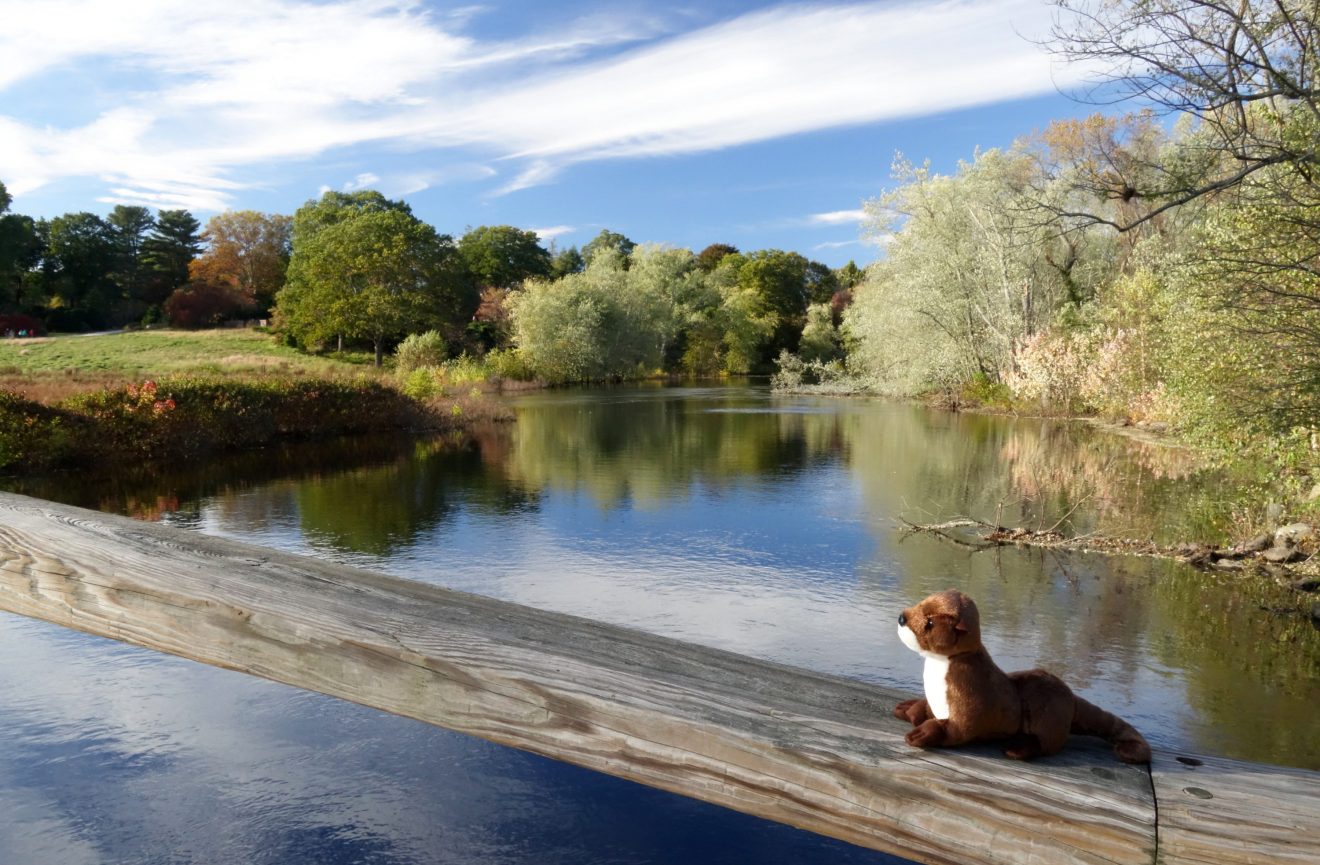 ❡ Let the river run: Why not do a homeschool study of world rivers over the course of the year? Take the one we select each week (above), or start with the river lists in your almanac (pages 691–693), and make it a project to look them all up in your atlas, or in a handy encyclopedia either online or on a weekly visit to your local library. A whole world of geographical learning awaits you. 🌎
AND DON'T FORGET: Friday the 13th comes on a Monday this month! 🙀
What do you have planned for your homeschool this week? 😊
❡ Lively springs: This is one of our regular "Quick Freshes" posts looking at the homeschool week ahead. Add your name to our River Houses mailing list (riverhouses.org/newsletter) and get these weekly messages delivered right to your mailbox all through the year. You can also print your own River Houses calendars of educational events (riverhouses.org/calendars) and follow along with us. 🗓