Sign up for our free homeschool newsletter and get great homeschool teaching ideas delivered right to your mailbox. Just one message per week, and no spam! (Not to mention totally gluten free!) 😊
This is one of the easiest educational art opportunities you can find, for kids of all ages.
Calling all homeschool artists, scribblers, painters, colorists, daubers, and illuminators: this week is Color Our Collections Week! Dozens of leading museums and libraries around the world this week are posting beautiful black-and-white engravings, woodcuts, and illustrations from their rare book collections that you can color to your heart's content.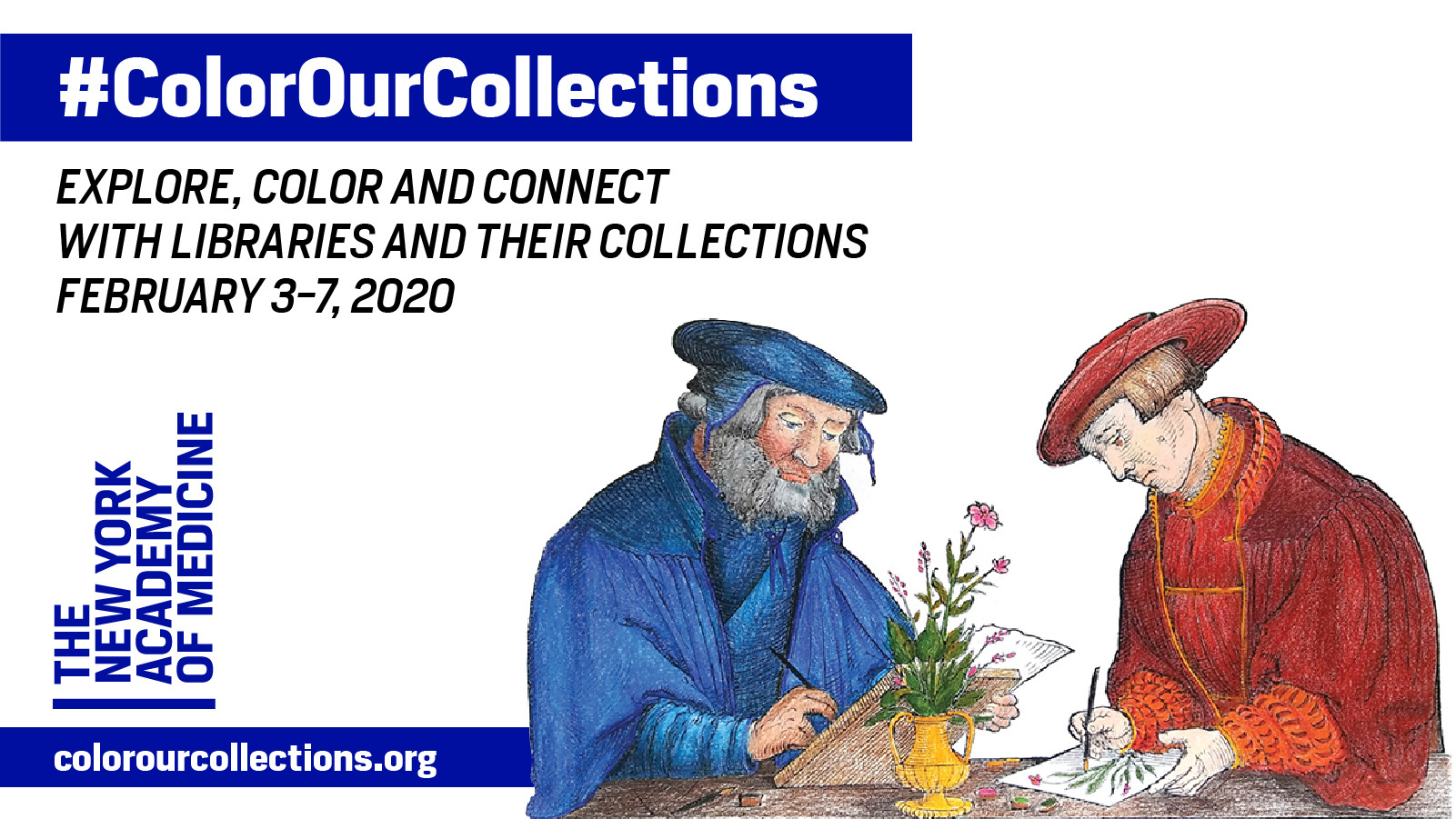 Color Our Collections Week is a fun, creative, educational, international project that was started by the Library of the New York Academy of Medicine, and it now involves more than a hundred major libraries and museums around the world. These institutions have scanned historic black-and-white images from their collections of rare books and have assembled these images into coloring booklets that you and your students can illuminate as you see fit.
You can find a complete listing of all the downloadable coloring books (including some still available from previous years) on the New York Academy of Medicine's website:
These wonderful free booklets include everything from science to Shakespeare, architecture to medieval art, natural history to engineering, and much more. There are enough pages available for you to download a year's worth of coloring opportunities for your young artists. And they are not only fun, they are full of educational value as well. Don't miss this great opportunity for creativity and learning.
What artistic discoveries have you made in your homeschool this Orion Term? 😊
❡ When in doubt, go to the library: This is one of our regular posts on Homeschool Books & Libraries and on Homeschool Arts & Music. Add your name to our weekly mailing list (riverhouses.org/newsletter) and get more great homeschool teaching ideas delivered right to your mailbox all through the year. 📚