For live links, click to: riverhouses.org/2020-binoculars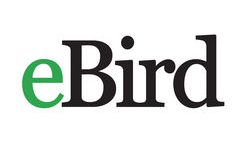 Want to get started with bird study in your homeschool in the new year? And want a chance to win a pair of top-flight binoculars too? Then sign (your students) up for the free online "eBird Essentials" course, sponsored by Cornell University, and submit a record of your observations in January to the eBirder of the Month Challenge:
We've recommended the eBird Essentials course for beginners before — it's a perfect way for a high-school homeschooler (or an advanced middle-schooler) to get a good organized start. And you might win a very expensive prize:
"This January's eBirder of the Month challenge, sponsored by Carl Zeiss Sports Optics, will make sure that you know the basics of how eBird can help you. Last year we developed a free eBird Essentials course that has the foundational information we think every eBirder should know: covering everything from best practices to how eBird can most effectively help your birding. The eBirder of the Month will be drawn from eBirders who have taken the eBird Essentials course and submit 1 or more eligible checklists in January; if you have already taken the course, just submit at least one checklist in January to qualify. Winners will be notified by the 10th of the following month." (ebird.org)
We think bird study is one of the best subjects you can take up in a homeschool environment. It's suitable for all ages, it can be made as elementary or as advanced as you wish, and birds can be found just about anywhere at any season of the year. The eBird Essentials course would be a great way to begin in this new year.
What ornithological discoveries will you be making in your homeschool this Orion Term? 😊
❡ Books in the running brooks: Our recommended homeschool reference library (riverhouses.org/books) includes an excellent bird guide that would serve your homeschool well. Many other similar guides are also available — find one that's a good fit for your family and take it with you on all your outings, whether far afield or just out to the backyard. 🦉
❡ Nature notes: This is one of our regular Homeschool Natural History posts. Add your name to our weekly mailing list (riverhouses.org/newsletter) and get great homeschool teaching ideas delivered right to your mailbox all through the year. 😊