Click to: riverhouses.org/2020-ides
Sign up: riverhouses.org/newsletter
Today is the Ides of March, the famous date on which the Roman politician, general, and dictator Julius Caesar was assassinated. Rome had been a republic for centuries, proud of its heritage of having overthrown its ancient kings. But when Caesar, returning victorious from a military campaign in the west, ordered his soldiers into the city ("crossed the Rubicon") in 49 B.C. and then eventually declared himself dictator for life, his opponents in the republican senate conspired to have him murdered. They accomplished their aim on this day, the "Ides," or midpoint, of the month of March in 44 B.C.
In the end, the senate's coup failed. After several years of internal turmoil, Caesar's designated successor, Octavian, consolidated power and became Rome's first emperor, taking the name Augustus. The old republic was swept away.
❡ Filling in the background: For a quick homeschool review of the life and times of Julius Caesar, and of his assassination on the Ides of March in 44 B.C., turn to page 108 in your River Houses history encyclopedia (riverhouses.org/books).
If you want to show your homeschool students a really tangible artifact of this one famous moment in history, you need look no further than the "EID MAR denarius" that was used to commemorate the event and pay the senatorial army in the months following Caesar's overthrow:
A denarius was a standard coin of ancient Rome, about the size of our American penny but made of silver, and usually said to represent about a day's pay for a common soldier.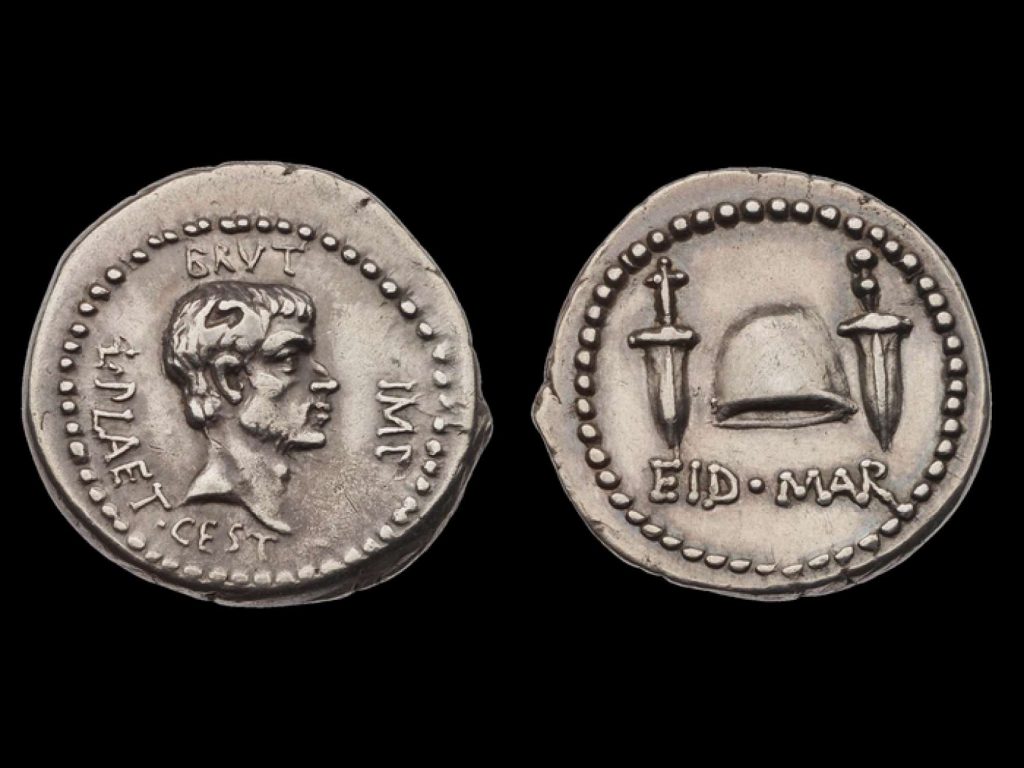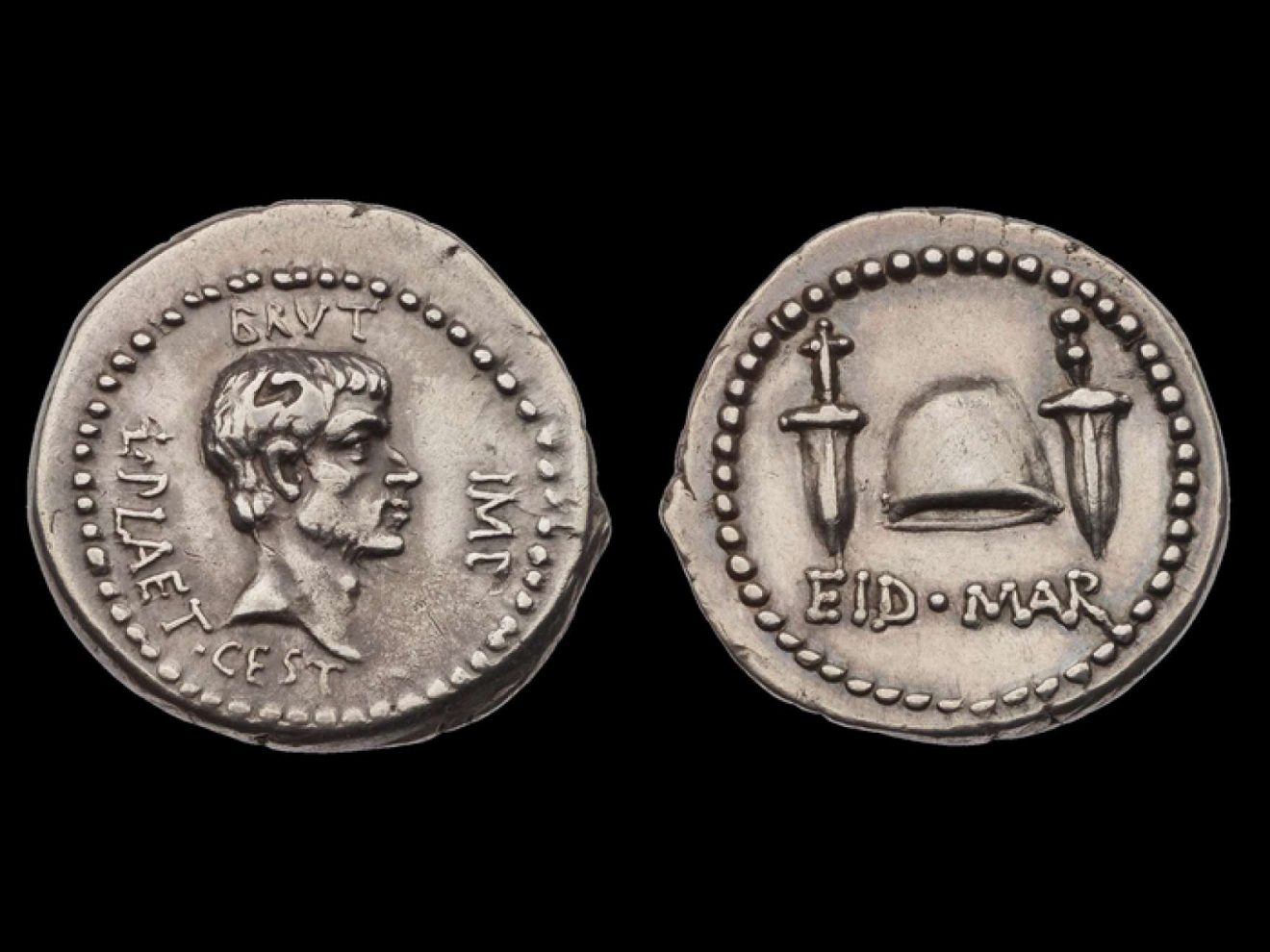 The front or obverse of this denarius features a portrait of Brutus the senator and assassin ("BRVT"), while the back or reverse illustrates what had happened: two daggers for the assassination, a "liberty cap" representing freedom from the dictator, and the date "EID MAR" — the Latin abbreviation for "Ides of March."
The EID MAR denarius isn't an exceptionally rare coin, but it's in high demand, as you might imagine. Fine specimens today have sold for more than half a million dollars — not bad pay for a common soldier.
On this historical anniversary, be sure to introduce your homeschool students to the name of Julius Caesar and how he met his fate. And to make this ancient event seem a bit less distant, ask them to imagine themselves as Roman soldiers with a handful of Ides-of-March denarii in their pockets, shiny and fresh from the mint of Brutus.
What famous historical events are you studying in your homeschool this Leo Term? 😊
❡ The Ides of March are come: This is one of our occasional Homeschool Holidays & Anniversaries posts. Add your name to our weekly mailing list (riverhouses.org/newsletter) and get great homeschool teaching ideas delivered right to your mailbox all through the year. 🗞