Click to: riverhouses.org/2020-free-will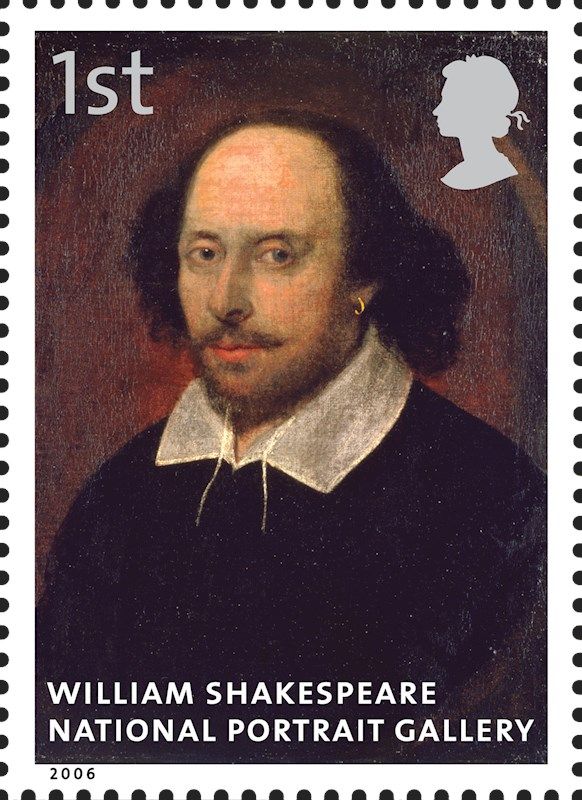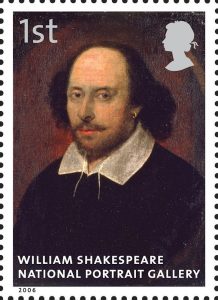 This Thursday (the 23rd) is Shakespeare's birthday (more or less), and the Folger Shakespeare Library in Washington wants you to participate in a giant birthday party, all from the comfort and safety of your domestic plague-bunker! There are a whole host of activities and opportunities available, and they're just right for homeschoolers. Here are some, with live links available at the Folger's website (folger.edu):
We're delighted to be collaborating with you (yes, you!), along with our friends at the Royal Shakespeare Company, to celebrate Shakespeare's birthday at home on Thursday, April 23, using the hashtag #ShareYourShakespeare….

This virtual birthday event is open to all ages, with every activity including many options for kids and families. Please join us by sharing your creations — from super quick-and-simple ideas to more ambitious ideas — or just get ready to enjoy and revel in others' contributions. Try any of the following options:

Speak the speech: You may be new to Shakespeare, or you may have a favorite passage. Try a line or a speech and read it aloud. If it means something to you, tell us. Or, with your family or friends, turn a single speech into a group "choral" reading (at home or on Zoom). Check out our short, curated scenes for one or more actors and give it a go.

Strike a pose: Recreate one of our famous Folger Shakespeare bas-reliefs of scenes from the plays — or take a selfie as your favorite Shakespeare character.

Make a picture: Tip your hat to the Bard and his plays with works of art or visual shenanigans, including paintings, drawings, cartoons, photos, dioramas, and more — or put the words of a Shakespeare passage on display in cards, signs, or videos.

Write a sonnet: In keeping with a long-standing Shakespeare's Birthday Open House tradition at the Folger, write your own 14-line sonnet. We've also included other interesting sources about Shakespeare's sonnets—and the modern-day Pop Sonnets based on pop songs—including episodes from our podcast Shakespeare Unlimited.

Throw a Shakespeare party: Celebrate the Bard's birthday at home and share some photos! We hope our recipes and other ideas add to the occasion.

Enjoy a Virtual Event: We're live on April 23 with talks, #Staxpeditions in our collection, and a Macbeth Watch Party with the cast—on Facebook and YouTube. Tune in!
In addition, the Folger has posted a series of professional audio performance of eight of Shakespeare's most popular plays, all free for the listening:
The plays included are Hamlet, Julius Caesar, Macbeth, A Midsummer Night's Dream, Othello, Richard III, and Romeo and Juliet.
"Listen to seven Folger Shakespeare plays: Because so many Shakespeare lovers and students are homebound, we are sharing seven complete audio performances of Shakespeare plays, available for free streaming until July 1, 2020. These productions were performed by the professional actors of Folger Theatre, in consultation with the editors of The Folger Shakespeare." (shakespeare.folger.edu)
Although there's nothing wrong with just leaving the audio on in the background for your students to absorb while they're doing other things, the most effective approach is to have them read along in the text as they listen. That will let students understand how unusual words are pronounced, how stage directions are interpreted, and how the actors create distinct audio identities for each character. Beautifully produced reading texts of all the plays are also available on the Folger's website:
And you don't have to listen to an entire play (which may be quite long): the recordings are broken down by scene, so you can pick just one section to listen to, read, and discuss. And after you've listened to a scene once through, have your students read it aloud themselves, or have them perform it in your richly appointed homeschool theater. (All the world is a stage, after all.) 🎭
Happy birthday, Will! 🎉
What wonderful words and theatrical treasures have you discovered in your homeschool this Leo Term? 😊
❡ All the world's a stage: This is one of our occasional Homeschool Language & Literature posts. Add your name to our weekly mailing list (riverhouses.org/newsletter) and get great homeschool teaching ideas delivered right to your mailbox all through the year. 🗞