You can never get started with the Classics too early. 😊
The great American writer Herman Melville was born 200 years ago this Thursday, and in his honor we're having an informal Homeschooling-With-Herman Week here in the River Houses.
It goes without saying that all responsible homeschool parents will want to introduce their children to all the Great Works of World Literature at least by age two. In the case of Melville, this can be readily accomplished with the "Cozy Classics" toddler edition of Moby-Dick, featuring needle-felted characters (including a fuzzy white whale):
If you'd like to see whether a local library near you already has it, the WorldCat library catalog will give you an answer (although children's collections may not always be well indexed):
Note also that this Cozy Classics edition is a regular board/picture-book with photos of the felted characters; the book itself isn't felt.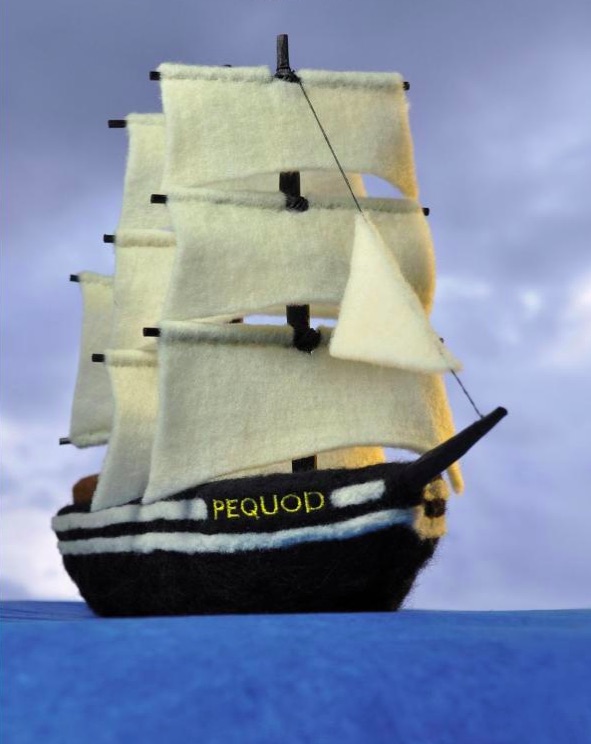 If it's been a while since you've done an advanced literary study of Moby-Dick yourself, this volume can help! I hope I won't run afoul of copyright if I reproduce the full text of the volume in all its rich complexity:
Sailor. Boat. Captain. Leg. Mad. Sail. Find. Whale. Chase. Smash. Sink. Float.
As you can see, this particular edition of Moby-Dick is probably best suited for more advanced toddlers who can appreciate mature concepts such as revenge, madness, isolation, despair, and redemption. Or who like looking at fuzzy pictures. 🐳
What literary discoveries have you made in your homeschool this week? 😊
❡ And I only am escaped alone to tell thee: This is one of our occasional Homeschool Books & Libraries posts. Add your name to our weekly mailing list and get great homeschool teaching ideas delivered right to your mailbox all through the year. 📚