Two great scientists who studied the stars were born this month: William Herschel (1738–1822) and Albert Einstein (1879–1955). In their honor, in a contrariwise manner, our homeschool poem-of-the-week for the second week of March is the science-skeptical "When I Heard the Learn'd Astronomer" by the great American poet Walt Whitman (1819–1892):
When I Heard the Learn'd Astronomer

When I heard the learn'd astronomer,
When the proofs, the figures, were ranged in columns before me,
When I was shown the charts and diagrams, to add, divide, and measure them,
When I sitting heard the astronomer where he lectured with much applause
     in the lecture-room,
How soon unaccountable I became tired and sick,
Till rising and gliding out I wander'd off by myself,
In the mystical moist night-air, and from time to time,
Look'd up in perfect silence at the stars.
Artists and scientists have not always gotten along through history — and what a wonderful subject that is for open-ended discussion between you and your homeschool students. To be frankly critical, I think artists have failed to appreciate scientists more often than the reverse. (For a second poetical example, see Edgar Allan Poe's sonnet "To Science.") Do you have an art-loving student with no interest in science? Or a science-loving student with no interest in art? Or one of each? And which are you? And why might that be?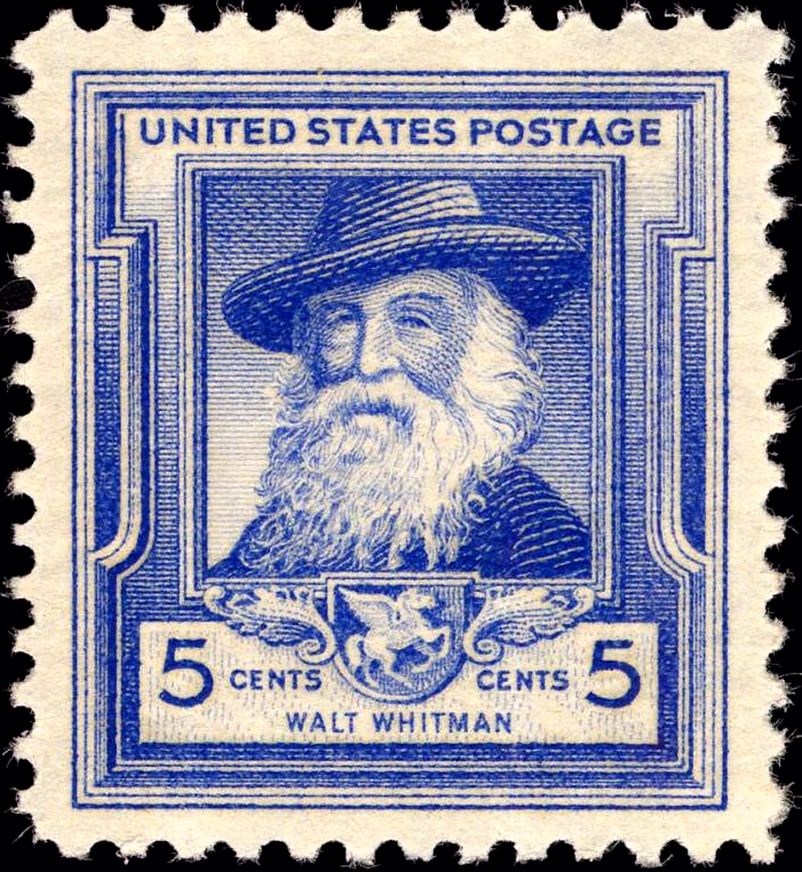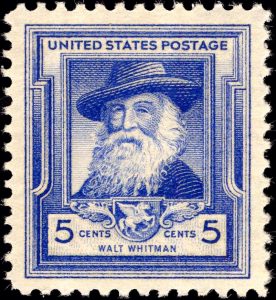 Putting on our artist-hats for a moment and turning to the details of the poem itself, we'll see that it has very little metrical structure. Whitman's preferred style was "free verse," and counting lines and syllables in his poems doesn't usually reveal much. But Whitman's free verse does regularly employ specific artful literary techniques that your students can learn to recognize.
One of Whitman's favorite devices is anaphora — the repetition of a word or phrase at the beginning of successive clauses (and a great college-level vocabulary word): When I heard … When the proofs … When I was shown … When I sitting. (See the first section of Whitman's masterpiece "Out of the Cradle Endlessly Rocking" for many more beautiful examples of anaphora.)
Anaphora produces a weighty and majestic feel in poetry and prose. It's a common literary device in the Bible, and Whitman's poetic cadences owe much to the many anaphoric passages that occur all through the King James Version: Though I speak with the tongues of men and of angels … And though I have the gift of prophecy … and though I have all faith … And though I bestow all my goods … and though I give my body to be burned, and have not charity, it profiteth me nothing. (1 Corinthians 13:1–3)
Contra Whitman, I think science and art both profiteth much, and I hope you agree. Why not spend a few homeschool minutes this week remembering those who, however independently, have advanced both fields of endeavor.
What wonderful words have you found and what literary discoveries have you made in your homeschool this week? 😊
❡ Look'd up in perfect silence at the stars: If a special line or turn of phrase happens to strike you in one of our weekly poems, just copy it onto your homeschool bulletin board for a few days and invite your students to speak it aloud — that's all it takes to begin a new poetical friendship and learn a few lovely words that will stay with you for life. 😊
❡ Explore more: The Poetry Foundation's website includes biographical notes and examples of the work of many important poets (including Walt Whitman) that are suitable for high school students and homeschool teachers.
❡ Here, said the year: This post is one of our regular homeschool poems-of-the-week. Print your own River Houses poetry calendar (riverhouses.org/calendars) and follow along with us as we visit forty-eight of our favorite friends.