For live links, click to: riverhouses.org/2019-rls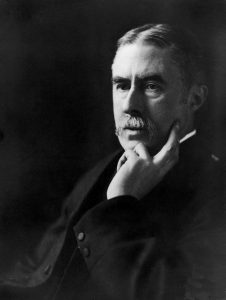 This is the first week of Orion Term in the River Houses, named for the Great Hunter of the Heavens who is rising now each evening in the east and who will be overhead throughout the northern hemisphere winter. In honor of Orion's appearance, our homeschool poem-of-the-week for the first week of December is a beautifully crafted lyric by A.E. Housman (1859–1936) called "R.L.S."
R.L.S. was Housman's fellow writer and older contemporary Robert Louis Stevenson, who died in 1894. Stevenson himself wrote a short poem called "Requiem" that was later inscribed on his tomb in Samoa in the southwest Pacific: "This be the verse you grave for me: / Here he lies where he longed to be; / Home is the sailor, home from sea, / And the hunter home from the hill." To commemorate Stevenson, Housman took the last two lines of "Requiem" and expanded them into a new and separate poem that imaginatively enlarges our picture of the sailor and the hunter who have at last made their way home:
R.L.S.

Home is the sailor, home from sea:
    Her far-borne canvas furled
The ship pours shining on the quay
    The plunder of the world.

Home is the hunter from the hill:
    Fast in the boundless snare
All flesh lies taken at his will
    And every fowl of air.

'Tis evening on the moorland free,
    The starlit wave is still:
Home is the sailor from the sea,
    The hunter from the hill.
When you introduce your students to a new poem, especially one in a traditional form, take your time, and don't worry about "getting" everything right away. A good poem is a friend for life, and as with any friend, it takes several meetings to get acquainted. Before you even start to think about meaning, take a look at the poem's structure. How many lines does it have? Are the lines grouped into stanzas? How many lines in each stanza? How many syllables in each line? Many traditional poems are highly structured and fit together in an almost mathematical way.
Housman was a master craftsman in the traditional style, and you can see his skill at work in this poem's interlocking rhyme scheme. The first stanza is about the sailor, the second is about the hunter, and the third combines the two, and that's exactly reflected in the rhyming pattern, which you can easily work out with your students. The sailor stanza ends with sea–furled–quay–world, which we'll call ABAB. (Send your students to your family dictionary for the pronunciation of "quay.") The hunter stanza ends with hill–snare–will–air, which we'll call CDCD. Now look at what Housman has done with the final combined stanza. It ends with free–still–sea–hill, picking up the A-sound from the first line of the sailor stanza and the C-sound from the first line of the hunter stanza. This gives us ACAC, which perfectly ties the first two stanzas together and brings both the sailor and the hunter home.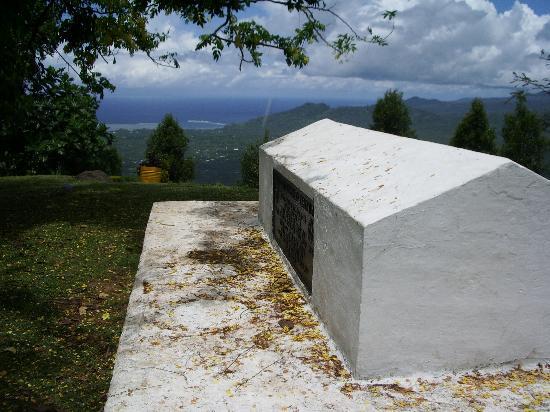 Invite your students to keep Housman and Stevenson in mind as we pass through Orion Term and the Great Hunter makes his way up overhead and, like Stevenson, heads home beyond the western horizon.
What wonderful words will you find and what literary discoveries will you make in your homeschool this Orion Term? 😊
❡ The starlit wave is still: If a special line or turn of phrase happens to strike you in one of our weekly poems, just copy it onto your homeschool bulletin board for a few days and invite your students to speak it aloud — that's all it takes to begin a new poetical friendship and learn a few lovely words that will stay with you for life. 😊
❡ Explore more: The website of the Poetry Foundation includes biographical notes and examples of the work of many important poets (including A.E. Housman) that are suitable for high school students and homeschool teachers. 🖋
❡ Here, said the year: This post is one of our regular homeschool poems-of-the-week. Add your name to our River Houses mailing list (riverhouses.org/newsletter) to get posts like these delivered right to your mailbox, and print your own River Houses Poetry Calendar (riverhouses.org/calendars) to follow along with us as we visit forty-eight of our favorite friends over the course of the year. 📖