For live links, click to: riverhouses.org/2019-perseids
The annual Perseid meteor shower peaks each year around 12–13 August, so this weekend is the time to be on the lookout — make it an annual homeschool tradition! You can get some quick facts and local observing recommendations at the helpful timeanddate.com website:
The Perseids appear to radiate from the constellation Perseus, which rises in the east about 11:00 p.m. at this time of year, so that's the general direction you'll want to be looking. Your River Houses star atlas (riverhouses.org/books) will let you dial up a map of the constellations for this night (or any night) and will help you orient yourself to the sky overhead.
Meteor showers like the Perseids occur when the earth in its orbit around the sun passes through the trail of debris left behind by a comet making its orbit around the sun (that's why they occur at the same time each year). You and your students can learn all about meteors and meteor showers on the website of the American Meteor Society — here are some of their resources:
The AMS also has a printable poster of basic meteor terminology — it's just the thing for your homeschool bulletin board.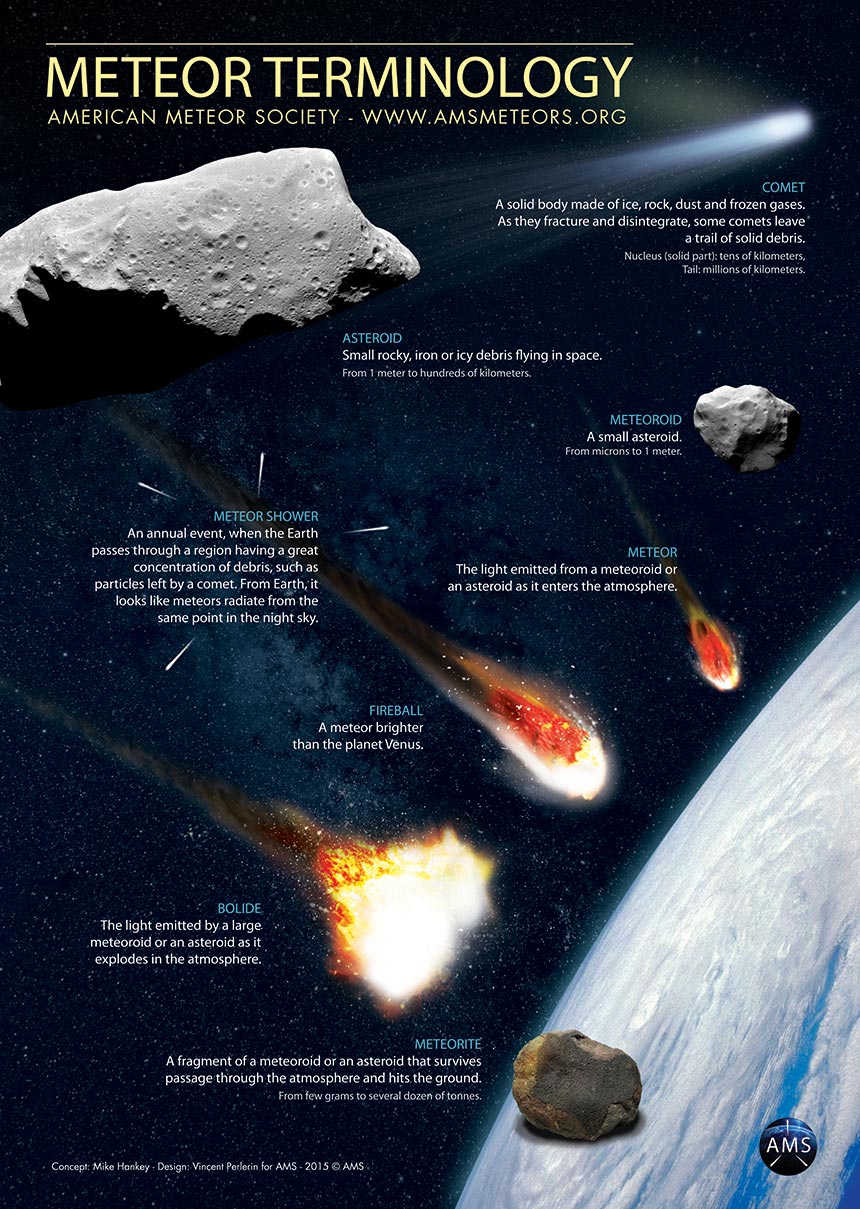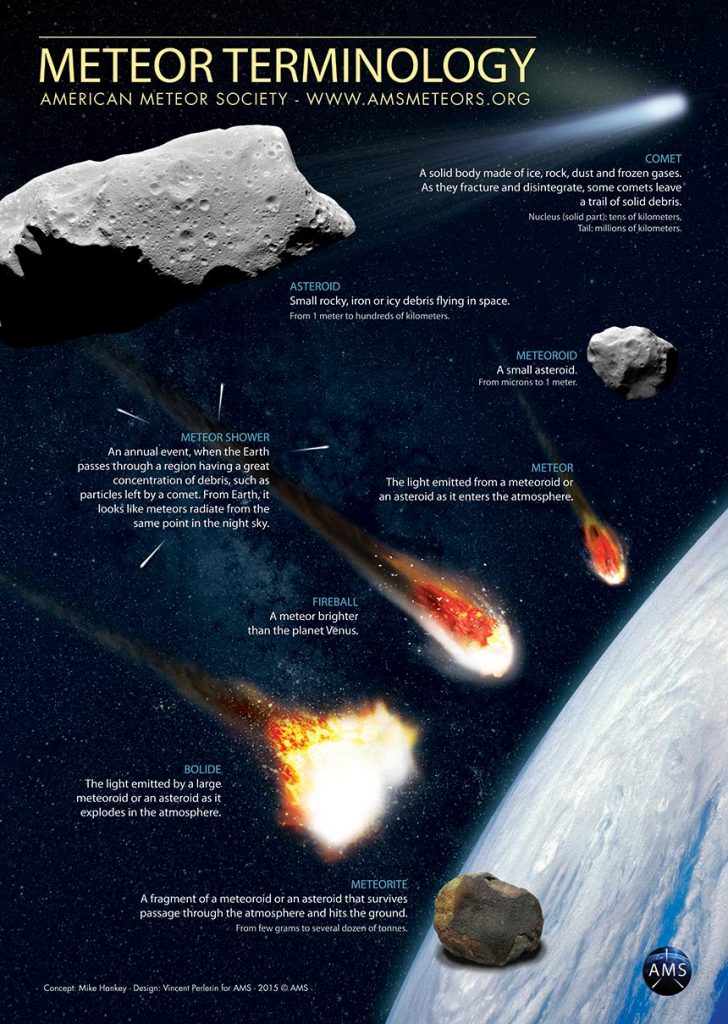 There is a truly remarkable interactive animation of the Perseid meteor shower and its parent comet available from the website meteorshowers.org. Until quite recently, interactive animations of this kind would have been available only on the most advanced computers, but now you can examine them in detail from the comfort of your little home academy. 😊
Note that this animation is fully interactive: by dragging and scrolling across the screen you can tilt the plane of the solar system to view it from above or below, and you can zoom in on the earth's or the comet's orbit. (The earth is the blue planet orbiting third from the sun.)
Pay a nighttime visit to a dark-sky location near your homeschool in the next few days, look toward Perseus, and see what shooting stars you can see. 🌠
What celestial observations will you and your students be making in your homeschool this month? 😊
❡ Watchers of the skies: Teaching your students to recognize the constellations is one of the simplest and most enduring gifts you can give them. The planisphere on the front of your River Houses star atlas (riverhouses.org/books) will let you dial up the northern hemisphere sky for any night of the year, and the descriptions and maps of each constellation will point out the highlights. Find a dark-sky spot near you this month and spend some quality homeschool time beneath the starry vault. 🌠 🔭 🌌
❡ Star bright: This is one of our regular Homeschool Astronomy posts. Add your name to our River Houses mailing list (riverhouses.org/newsletter) and get great homeschool teaching ideas delivered right to your mailbox every week. 😊