We had heavy snow last Saturday night and Sunday morning, and on Sunday afternoon some light snow and freezing rain were continuing, so I thought about skipping my usual walk to the river. But I decided to go, and if I hadn't gone to look, I wouldn't have seen our River Houses mascot in the flesh: a handsome River Otter swimming and diving in the icy water, and chowing down on a nice catfish he had caught.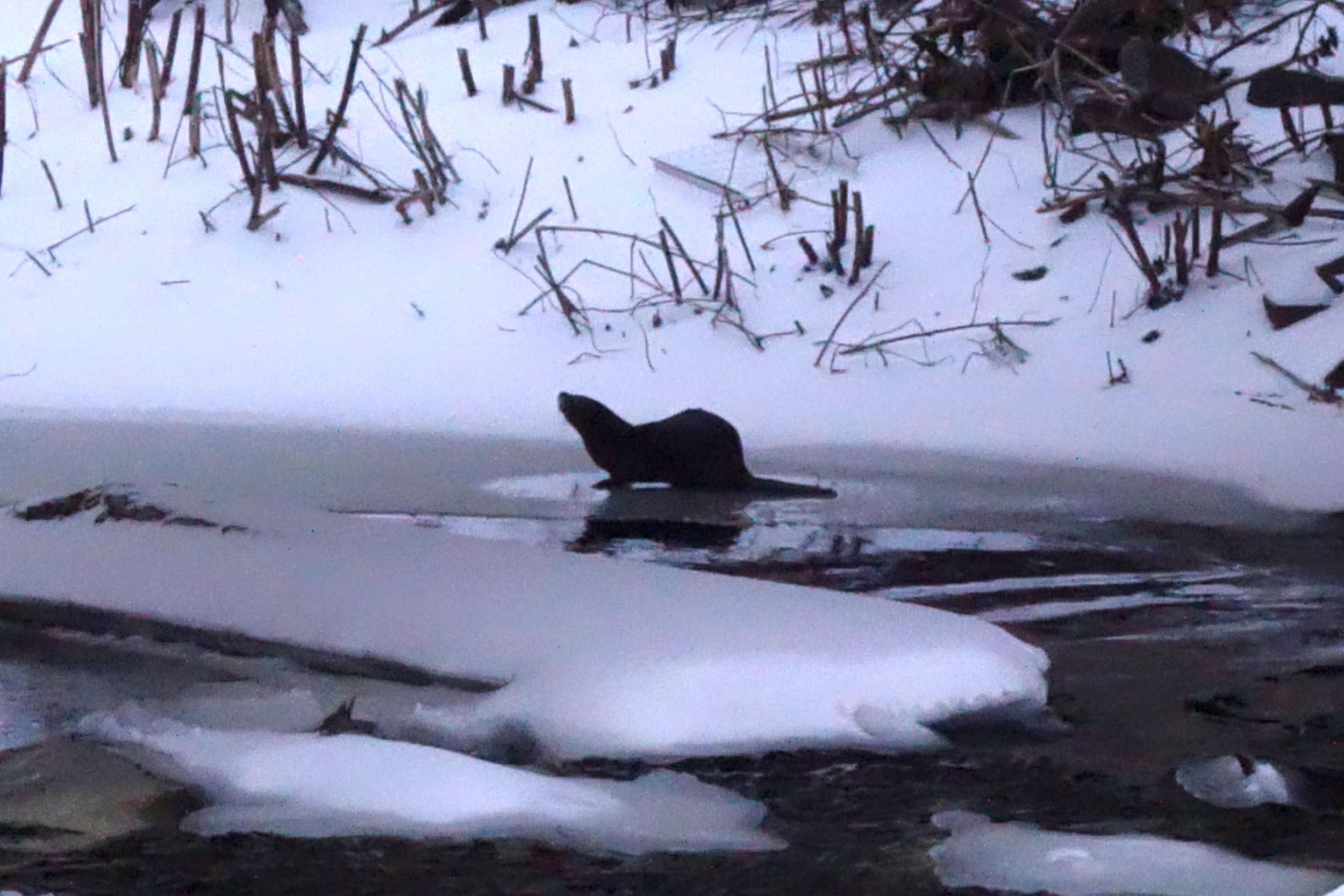 I only had a pocket camera with me, so the photos aren't the best, but they're quite good enough for documentary purposes, and the classic otter shape is unmistakable.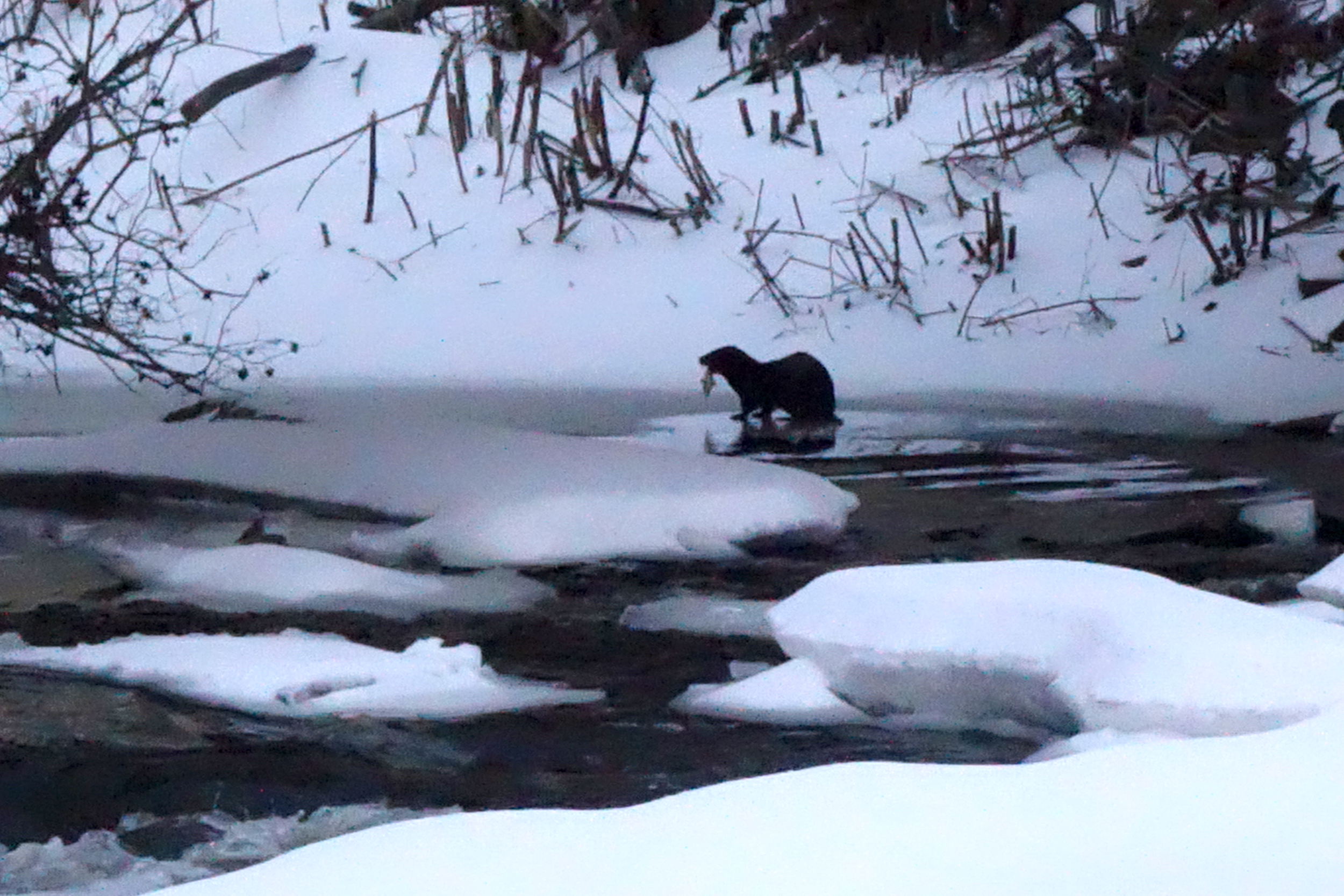 Fifty years ago, this section of the Nashua River — an old industrial river in New England — was so polluted that almost nothing could live in it. Now it's home to fish in abundance, mink, beaver, muskrat, otter, and a great variety of birds.
The North American River Otter (Lontra canadensis) lives in rivers and streams over much of our continent. There may be some near you! If you look, you just might see.
What natural discoveries have you made in your homeschool lately? 😊