The American Revolution began on this day, the 19th of April, in 1775. One of the great symbols of the Revolution and of that day is the Minuteman monument that stands beside the North Bridge in Concord, Massachusetts. With one hand holding his musket and the other the handle of his plow, the Concord Minuteman represents the thousands of men, most of them farmers, who left their homes and fields on this April morning to engage the British troops that had been sent to confiscate colonial stores of arms and ammunition just a few miles west of Boston. The elite companies of local militia were trained to respond "at a minute's warning" and so were called Minutemen.
The Concord Minuteman was sculpted the great American artist (and Concord resident) Daniel Chester French (1850–1931), who later designed the statue of Abraham Lincoln in the Lincoln memorial, among many other famous landmarks. It was dedicated on the 19th of April in 1875 on the 100th anniversary of the Lexington and Concord battles, with President Ulysses Grant in attendance, and it carries on its base the first stanza of Ralph Waldo Emerson's famous "Concord Hymn":
By the rude bridge that arched the flood,
 Their flag to April's breeze unfurled,
Here once the embattled farmers stood
 And fired the shot heard round the world.
Learning to recognize and interpret significant cultural symbols is something every homeschool student should be able to do, so here's a gallery of images to share with your students this week. You can start by checking your pocket for a Massachusetts state quarter to make this into a hands-on history lesson.
That quarter wasn't the first time the Concord Minuteman had appeared on an American coin or stamp. In 1925, for the 150th anniversary of the Revolution, he was featured on both a commemorative half-dollar and a general issue five-cent stamp.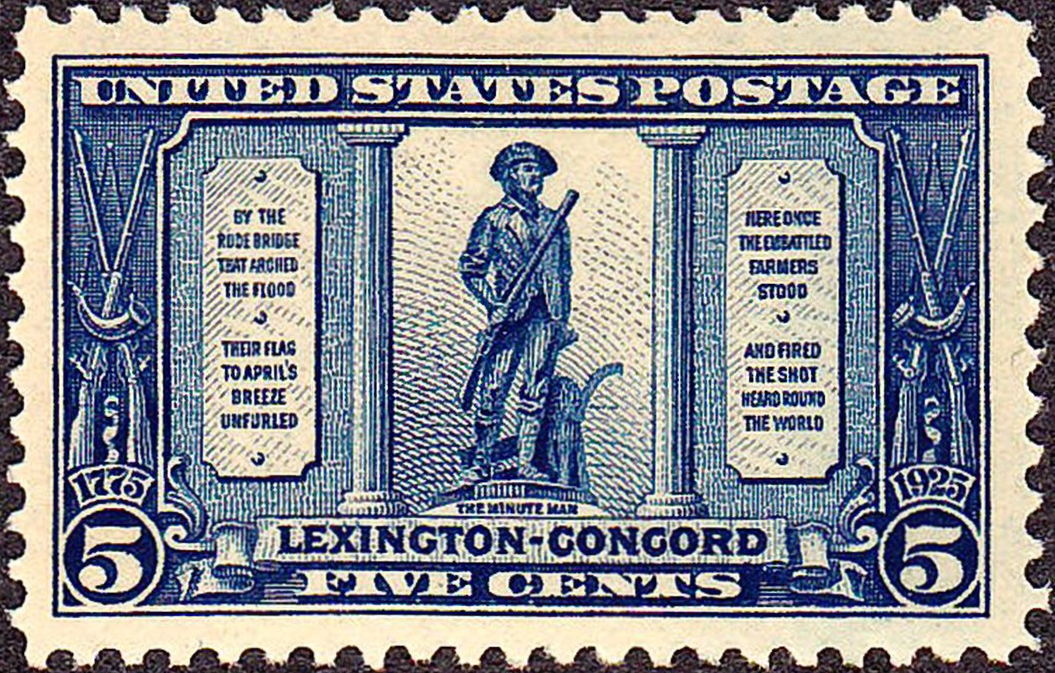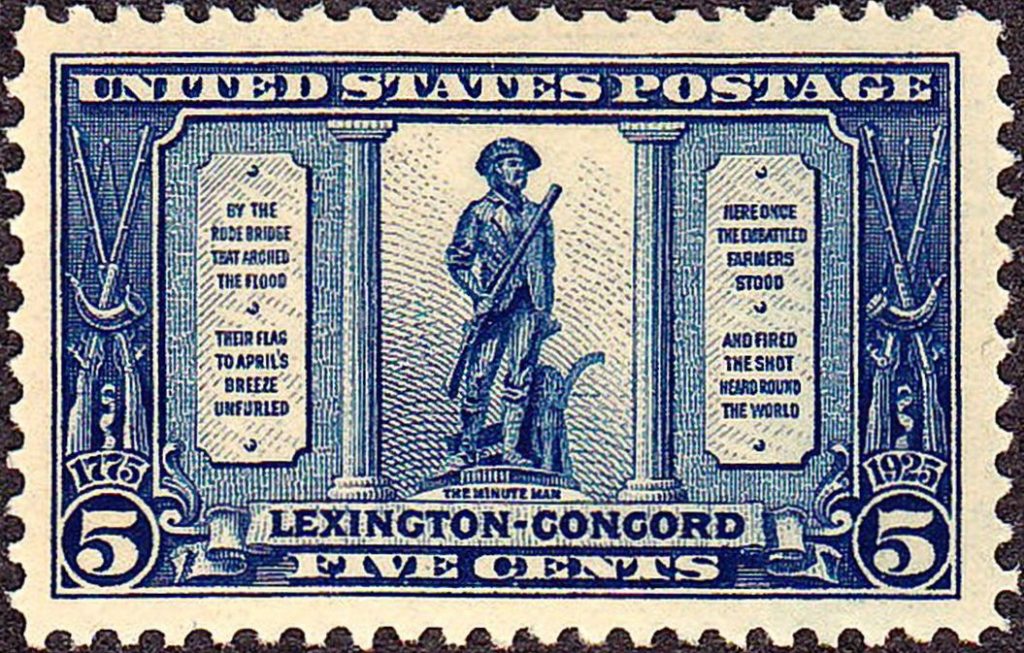 The Minuteman is the symbol of the National Guard, who are his genuine successors, and you'll see him on their insignia around the country.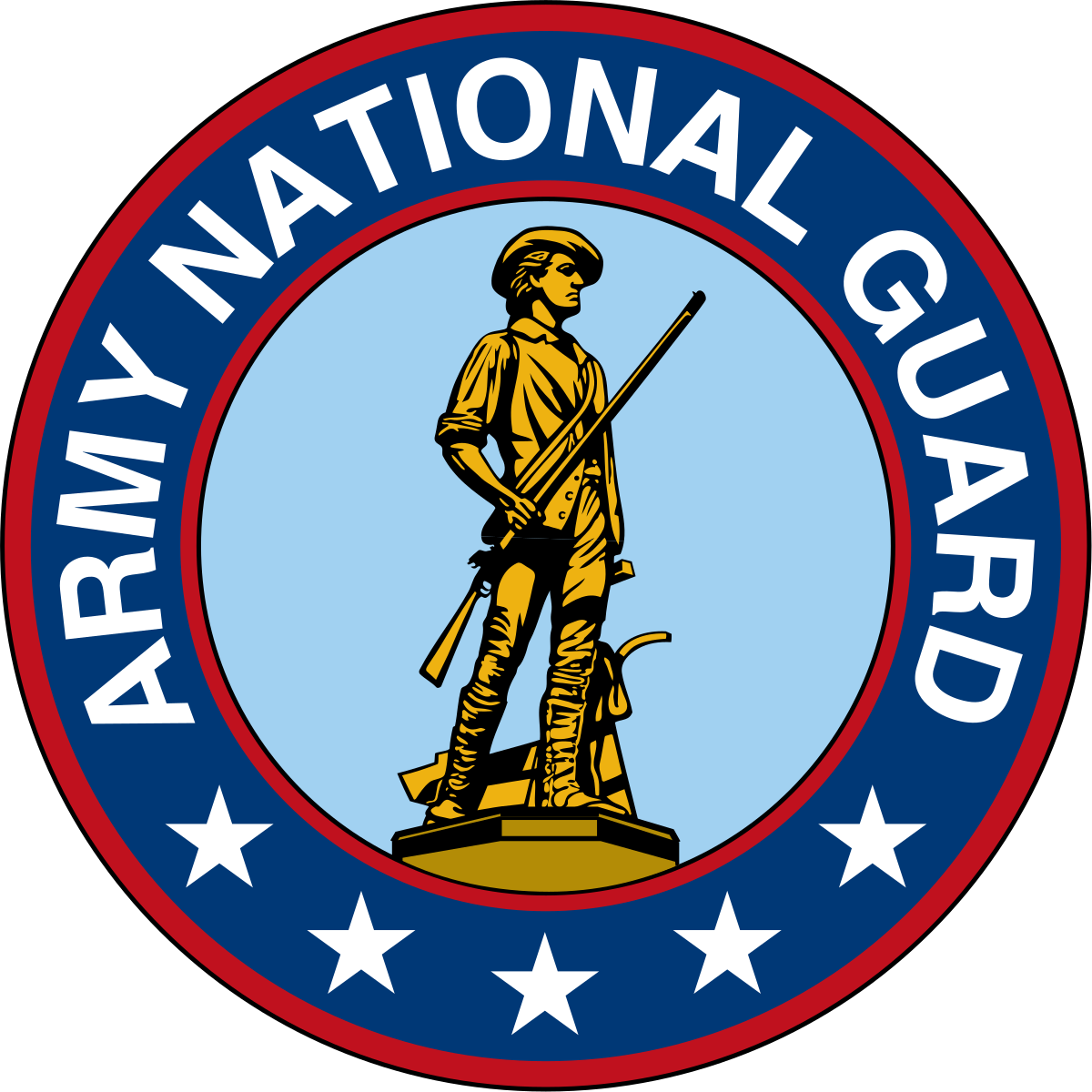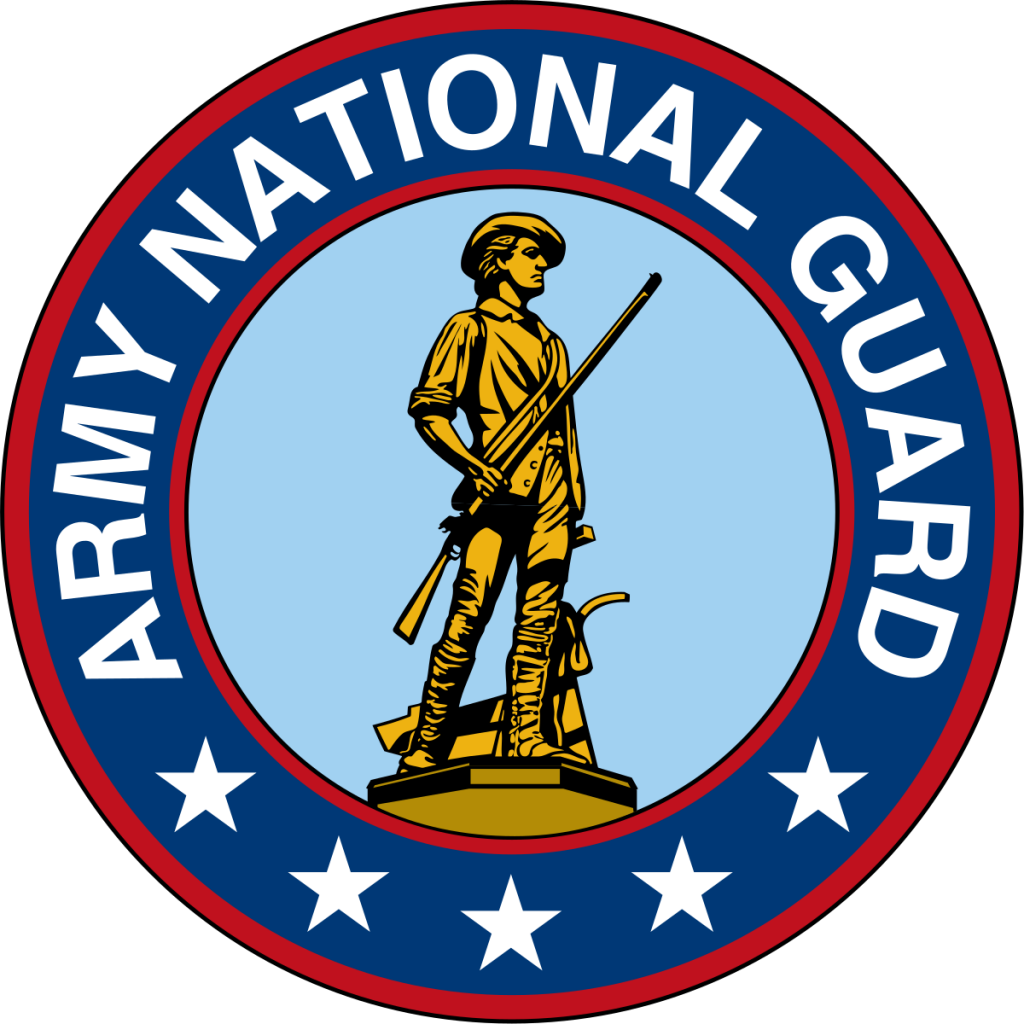 The Concord Minuteman is such an American icon that your students may run into him just about anywhere — even in a pizza parlor in Oklahoma.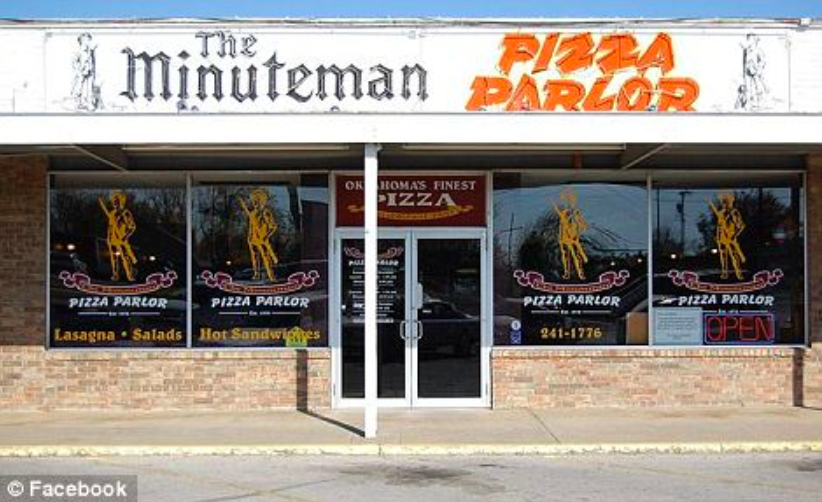 Every society in the world, at every point in history, has iconic images and symbols, and the Concord Minuteman has been one of ours for almost 150 years. What other historical icons and artistic images have you studied with your homeschool students lately? 😊
❡ Explore more: For a quick homeschool review of American Revolution, turn to page 298 in your River Houses history encyclopedia (riverhouses.org/books).
❡ Explore more: Your recommended world almanac (riverhouses.org/books) has a long list of famous artists on pages 185–188, and that list includes famous sculptors — you'll find Daniel Chester French right there with the Concord Minuteman and the Lincoln Memorial listed as his most famous works, just as we noted above. 😊 If you have an art-minded student, why not pick out a name or two from that list to research each month, either online or on your next visit to your local library. 🎨