On the first Friday of every month we post educational skywatching notes for the homeschool month ahead. This month is special because there is a total lunar eclipse on the way, and it will be visible across all of North and South America on the night of 20–21 January (Sunday–Monday). This will be a homeschool event not to be missed! You can find all the details at timeanddate.com:
The partial-eclipse phase will begin on the evening of Sunday the 20th about 10:30 pm in the eastern US time zone, with the peak of totality arriving about 12:15 am on Monday the 21st. The timeanddate.com website will let you find the exact times for your own specific location.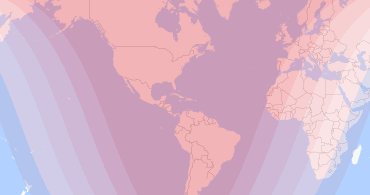 The lunar eclipse isn't the only thing happening this month, of course. We usually post the monthly northern hemisphere review from the Hubble Space Telescope's website here, but they seem to be a bit behind at the moment and their video isn't up yet. Here's their main page (still showing the December video at this writing) — you can check it from time to time for updates:
The monthly advanced summary from space.com is up to date, and it provides lots of details that are perfect for every serious young astronomy student:
The best stargazing nights in January will be toward the beginning of the month — the moon will be new (and the sky darkest) on the 5th.
What celestial observations have you made in your homeschool lately? 😊
❡ Watchers of the skies: Teaching your students to recognize the constellations is one of the simplest and most enduring gifts you can give them. The planisphere on the front of your River Houses star atlas (riverhouses.org/books) will let you dial up the northern hemisphere sky for any night of the year, and the descriptions and maps of each constellation will point out the highlights. Find a dark-sky spot near you this month and spend some quality homeschool time beneath the starry vault. 🌠 🔭 🌌