For live links, click to: riverhouses.org/2019-central-african-republic
The Central African Republic is one of our homeschool countries-of-the-week, so why not spend a few minutes today learning about one of the Central African Republic's World Heritage Sites: Manovo-Gounda St. Floris National Park.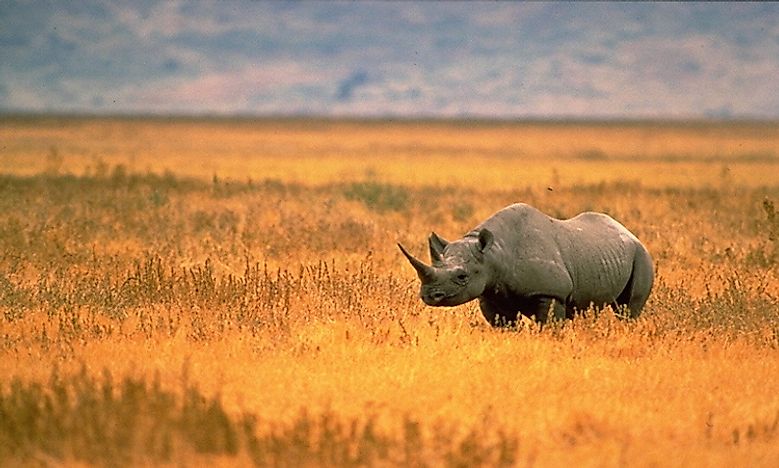 World Heritage Sites are not only places of historical importance in human culture, they are also places of exceptional biological and scientific value:
"With an area of 1,740,000 ha, Manovo-Gounda St Floris is the largest park in the Central African savannas. Straddling the two ecological zones, Manovo-Gounda St Floris National Park owes its importance to its rich flora and fauna. It is home to many endangered species including the black rhino, elephant, hippopotamus and red-fronted gazelle as well as large concentrations of herbivores.

"This Park is an interesting example of a "crossroads" where the species from savanna communities of East and West Africa, as well as those of the forest communities of the South, cross paths. The Park is a valuable area for the study of environmental changes occurring throughout the Sahel and Sudan under pressure from drought and overgrazing." (UNESCO World Heritage Centre #475)
Sadly, extensive poaching and violence in the region has led this important park to be included on the current list of World Heritage Sites in Danger.
World Heritage Sites are cultural or natural landmarks of international significance, selected for recognition by the United Nations Educational, Scientific, and Cultural Organization. More than 1000 such sites have been recognized in over 160 countries, and we post one every Wednesday, drawn from one of our homeschool countries-of-the-week. You can find a complete list online at the UNESCO World Heritage Centre and in Wikipedia.
The UNESCO World Heritage Centre also has a free and comprehensive World Heritage education kit for teachers, as well as a wonderful full-color wall map of World Heritage Sites (riverhouses.org/2019-wh-map), available for the cost of shipping. Why not add them both to your own homeschool library. 🗺
What world treasures will you be exploring in your homeschool this week? 😊
❡ Books in the running brooks: You can always turn to your River Houses almanac, atlas, and history encyclopedia (riverhouses.org/books) for more information about any of our countries-of-the-week. The almanac has profiles of all the nations of the world on pages 745–852; the endpapers of the atlas are indexes that will show you where all of the individual national and regional maps may be found; the history encyclopedia includes national histories on pages 489–599; and you can find additional illustrations, flags, and other mentions through the indexes in each of these volumes. For an ideal little lesson, just write the name of the Weekly World Heritage Site on your homeschool bulletin board, find its location in your atlas, read the WHC's one-paragraph description aloud, look at a picture or two, and you're done. Over the course of the year, without even realizing it, your students will absorb a wealth of new historical, geographical, and cultural information. 🇨🇫
❡ The great globe itself: This is one of our regular Homeschool States & Countries posts featuring historic sites of international importance. Download your own copy of our River Houses World Heritage Calendar (riverhouses.org/calendars) and follow along with us as we tour the planet, and add your name to our free weekly mailing list (riverhouses.org/newsletter) to get great homeschool teaching ideas delivered right to your mailbox all through the year. 🌍