For live links, click to: riverhouses.org/2019-ashokan-fireball 😊
One of the independent research activities we recommend to homeschoolers is reporting fireballs — unusually bright meteors — through the online system developed by the American Meteor Society. If you were out early yesterday morning in the northeastern United States, you might have seen a big one that has now been reported by more than 250 people in fourteen states.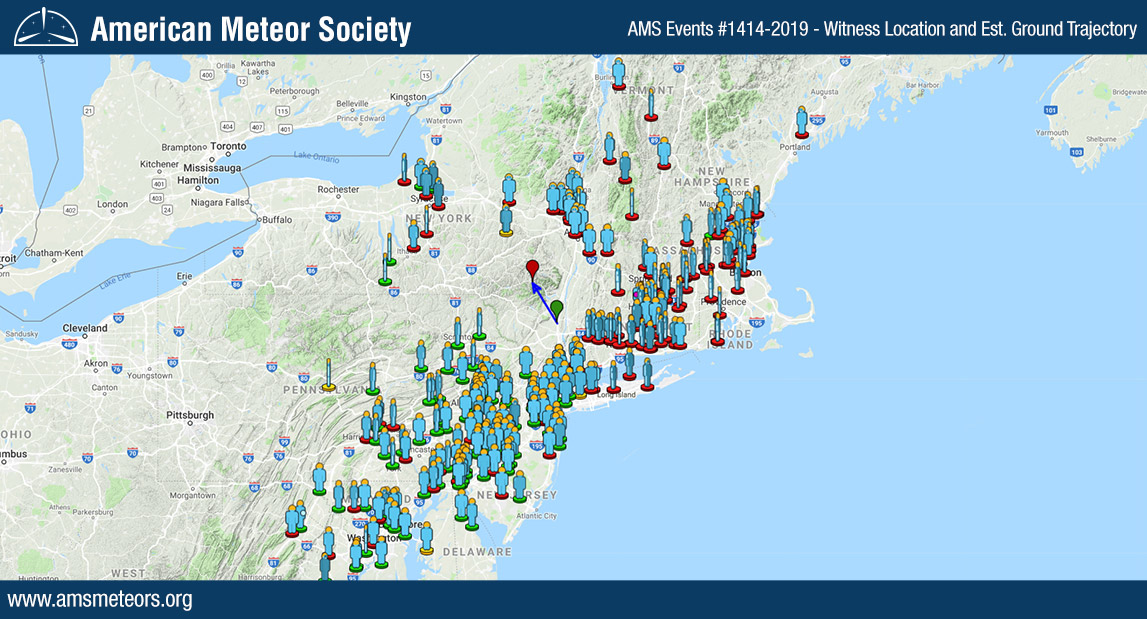 Alas, I probably just missed seeing it by about fifteen minutes. 😖 Fireball reporting is a decidedly unpredictable activity, of course, but it's worth reading about in advance so you'll know what to look for and what record should one happen to cross your homeschool skies.
The many reports that AMS has received on this particular event indicate that the object traveled from southeast to northwest over the Catskill Mountains of New York. (Send your students to your family atlas to find them.) It was seen by observers as far north as Maine and as far south as West Virginia. AMS has also received one video of the event thus far:
I've reported a couple of fireballs to AMS myself over the years. Keep your eyes on the sky and the next big fireball report might come from you. 🌠
What celestial wonders have you observed in your homeschool this week? 😊