Strong winds and rain, right on schedule, stripped many of the leaves off the trees in my neighborhood this week, carpeting the ground in color. That's why our homeschool poem-of-the-week for the first week of November is Robert Frost's motivational meditation "A Leaf-Treader":
A Leaf-Treader

I have been treading on leaves all day until I am autumn-tired.
God knows all the color and form of leaves I have trodden on and mired.
Perhaps I have put forth too much strength and been too fierce from fear.
I have safely trodden underfoot the leaves of another year.

All summer long they were overhead, more lifted up than I.
To come to their final place in earth they had to pass me by.
All summer long I thought I heard them threatening under their breath.
And when they came it seemed with a will to carry me with them to death.

They spoke to the fugitive in my heart as if it were leaf to leaf.
They tapped at my eyelids and touched my lips with an invitation to grief.
But it was no reason I had to go because they had to go.
Now up, my knee, to keep on top of another year of snow.
When you introduce your students to a new poem, especially one in a traditional form, take your time, and don't worry about "getting" everything right away. A good poem is a friend for life, and as with any friend, it takes several meetings to get acquainted.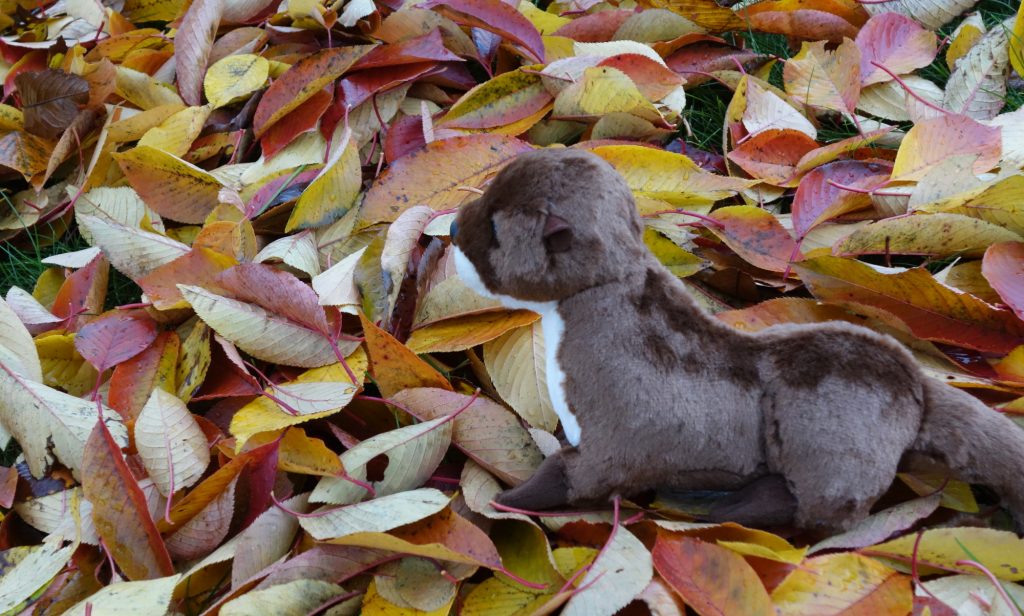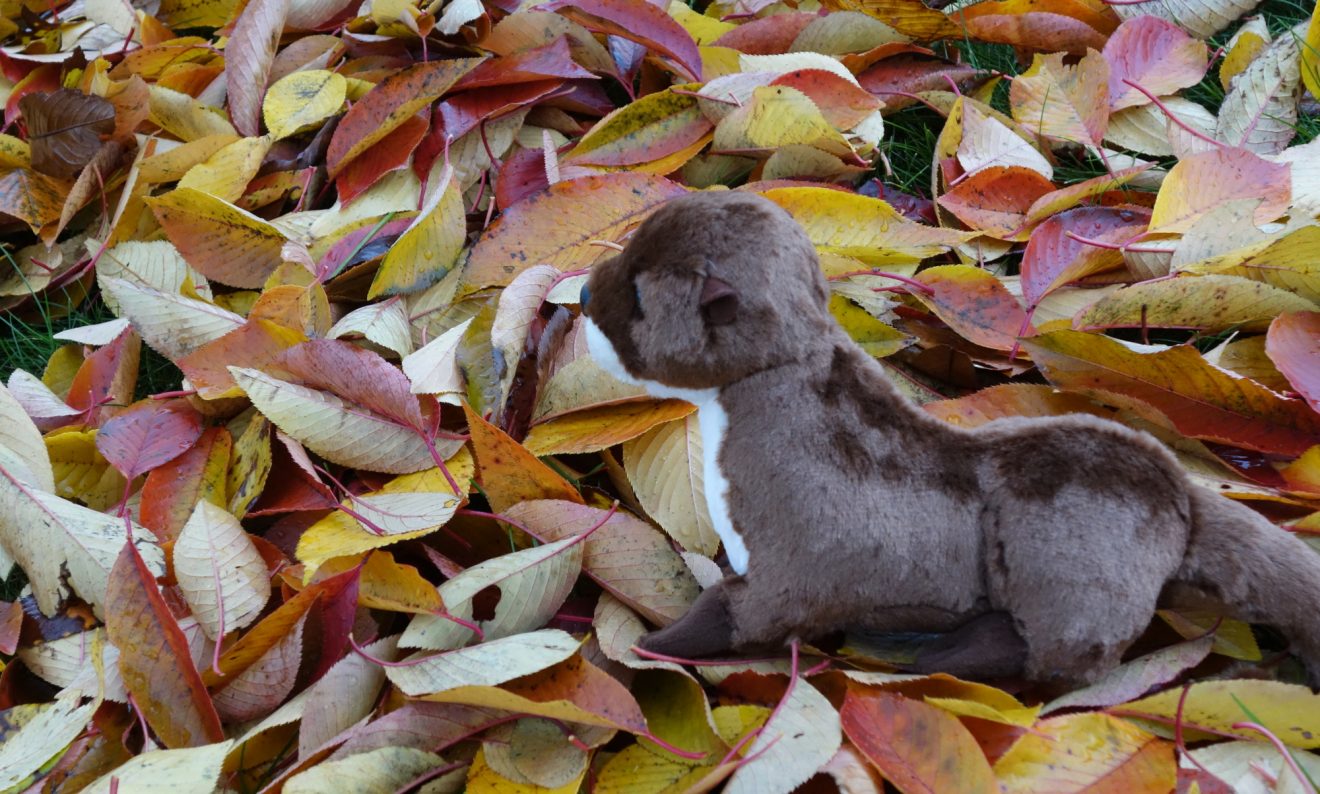 Before you even start to think about "meaning," take a look at the poem's structure. "A Leaf-Treader" is interesting because it doesn't seem to have a regular beat (meter), at least as far as I can see. (Perhaps you can discover one.) Nevertheless, it has a number of distinctive structural features. First, it has relatively long lines, each in the 15–18 syllable range. (A poem in a conventional meter like iambic tetrameter will have only eight syllables per line.) Second, each line is a complete sentence. That is quite unusual: in most poetry, the sentences regularly run over the line-ends, and sometimes continue on for several lines. When each line is a complete sentence, it creates a very strong "stop" at the end of each line. Third, Frost uses a very heavy rhyme-scheme with exact rhymes that you can't miss: tired–mired fear–year. I make the whole out to be AABB CCDD EEFF. So even though "A Leaf-Treader" isn't metrical, it's still very poetical (artful).
As for what the poem is about — you and your students can have a fine open-ended discussion about that without worrying about reaching any specific conclusion. Can you picture the narrator? What has he been doing? Is he standing, walking, sitting? (My answer: he's kneeling. Can you tell why?) One theme in the poem is how the seasons "flip" the world upside down each year: what was over-head is now under-foot. And from the leaf-enriched soil below, new leaves above will next year grow. Another theme is mortality: the leaves are all dying and going down to death; must I now die with them? The narrator's self-encouraging answer, to borrow from the character Aragorn in Tolkien's The Lord of the Rings, is "Not this day!" ("Up, my knee"; in other words, "I bid you stand!")
How many colors and forms of leaves will you be treading upon in your homeschool this week? 🍂
❡ Up, my knee: If a special line or turn of phrase happens to strike you in one of our weekly poems, just copy it onto your homeschool bulletin board for a few days and invite your students to speak it aloud a few times — that's all it takes to begin a new poetical friendship and learn a few lovely words that will stay with you for life. 😊
❡ Explore more: The Poetry Foundation's website (poetryfoundation.org) includes biographies and examples of the work of many important poets (including Robert Frost) that are suitable for high school students and homeschool teachers.
❡ Here, said the year: This post is one of our regular homeschool poems-of-the-week. Print your own River Houses poetry calendar for the whole year at riverhouses.org/calendars and follow along with us as we visit forty-eight of our favorite friends.