Monday is Museums & Monuments Day at the River Houses: spend a few homeschool minutes exploring a notable cultural or historical site and broaden your homeschool horizons. Learn a new name or a new date, find a new location on a map, chat with your students about a fact or an idea of interest, and your little lesson is done.
This Thursday is the Ides of March — the famous date on which Julius Caesar was assassinated in 44 B.C. — so we're having a kind of Julius Caesar Week here for homeschoolers.
What did Julius Caesar look like? Two of the most famous portrait-busts, believed to have been produced either during his lifetime or shortly after, are the "Tusculum Portrait" and the "Chiaramonti Caesar." The Tusculum Portrait is housed in the Museum of Antiquities in Turin (Torino), Italy:
The "Chiaramonti Caesar," more accomplished as a work of art but perhaps more idealized also, is housed in the Vatican's Pio Clementio Museum: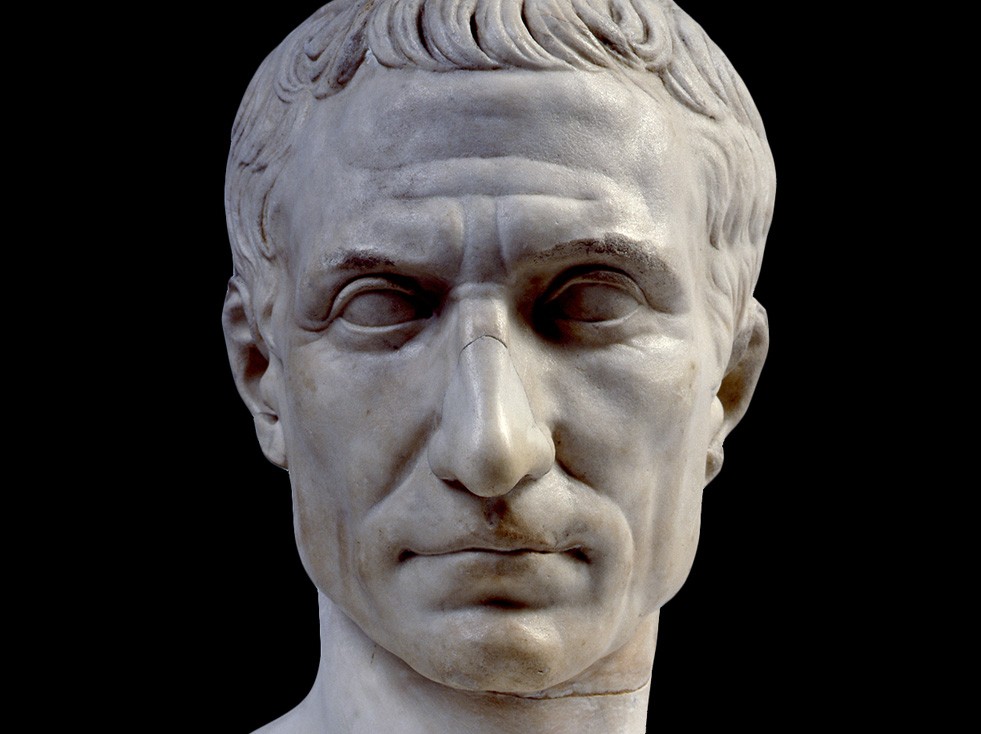 Caesar's face as it appears in this bust, says the museum,
shows characteristic features of determination which are based on idealised traits. This individuality was probably inspired by portrait busts of Hellenistic rulers and is quite striking in images that reproduce the ultimate physiognomy of Caius Julius Caesar. This portrait bust was probably made after the Ides of March of 44 B.C., sometime between 30–20 B.C. Caesar (100–44 B.C.) was a politician, soldier and writer who profoundly changed the republican state of Rome, preparing the way for his adopted son, Octavian, to fully revolutionise the political system and set up the Empire. (museivaticani.va)
❡ Explore more: Your River Houses history encyclopedia (riverhouses.org/books) has a beautifully illustrated overview of the life and legacy of Julius Caesar on pages 108–109, complete with a simple timeline — just the background you need for a wonderful homeschool history lesson.
What museum or historical monument have you visited with your homeschool students lately? 😊