Tuesday is Books & Libraries Day at the River Houses, and on the first Tuesday of each month we invite you and your homescholars to explore one of the major Dewey Decimal classes at your local library. If you start at the beginning of the River Houses year in September and run until July, you can "adopt" one major class each month and cover the whole of knowledge (!) in a year.
This month's class is the 200s, which covers Religion. (The Dewey system is grouped into hundreds, so "the 200s" means the numbers running from 200 to 299.)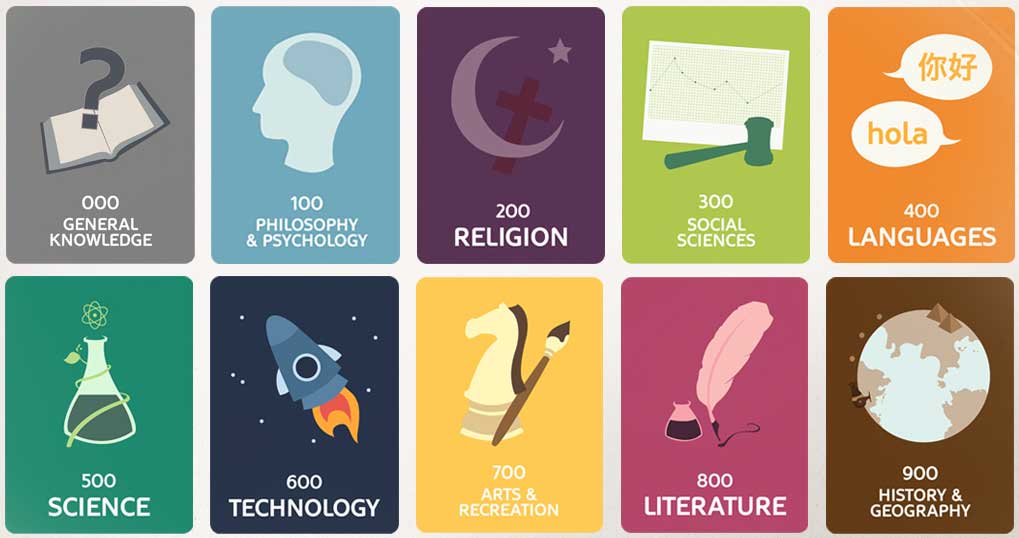 Here's what you'll find at your local library in the 200s:
200 – Religion (General)
210 – Philosophy & Theory of Religion
220 – The Bible
230 – Christianity
240 – Christian Practice & Observance
250 – Christian Orders & Local Churches
260 – Social & Ecclesiastical Theology
270 – History of Christianity
280 – Christian Denominations
290 – Other Religions
Each of these divisions is subdivided further of course: the 280s (Christian Denominations), for example, include works on the Early Church (281), Roman Catholicism (282), Anglicanism (283), Methodism (287), and so on.
When you're learning the library with your students, be sure they understand that any library collection that uses the Dewey Decimal Classification will be arranged in the same way: the numbers run from 000 to 999 in every Dewey-based library, so if you're interested in, say, astronomy, you'll find it in the 520s in both the small-town library near you and in the big-city library across the country.
Mastering these library basics will help your students become independent life-long learners and will ensure that they'll feel right at home in any library they visit.
What delightful decimals and textual treasures have you found in your library lately? 😊
❡ Make it a tradition: Why not spend a few minutes during your first library visit each month and devise a little Dewey tradition of your own. Read the title page of one book in the 200s, one in the 210s, one in the 220s, one in the 230s, and so on. Find the very first book in the class (the lowest 200) and the very last book in the class (the highest 299). Find the thinnest book and the thickest book in each class. Make a list of your five favorite numbers in each class. If you follow a simple pattern like this over the course of the year you'll be surprised how much information your students will absorb without even realizing it. 📚
❡ Explore more: Have you found all the local libraries in your area? There may be more than you realize! The WorldCat Library Finder (worldcat.org/libraries) will help you find all the libraries near you — public and private, large and small — and the WorldCat catalog itself (worldcat.org) will help you locate the closest copy of almost any book in the world. 😊