Teaching your homeschool students to use the library independently is one of the best educational gifts you can give them. Most public libraries in the United States arrange their books according to the Dewey Decimal Classification, so learning the basics of the "DDC" is an important library lesson.
Tuesday is Books & Libraries Day at the River Houses, and on the first Tuesday of each month we invite you and your homescholars to explore one of the major Dewey Decimal classes. If you start at the beginning of the traditional school year and run until July, you can "adopt" one major class each month and cover the whole of knowledge (!) in a year.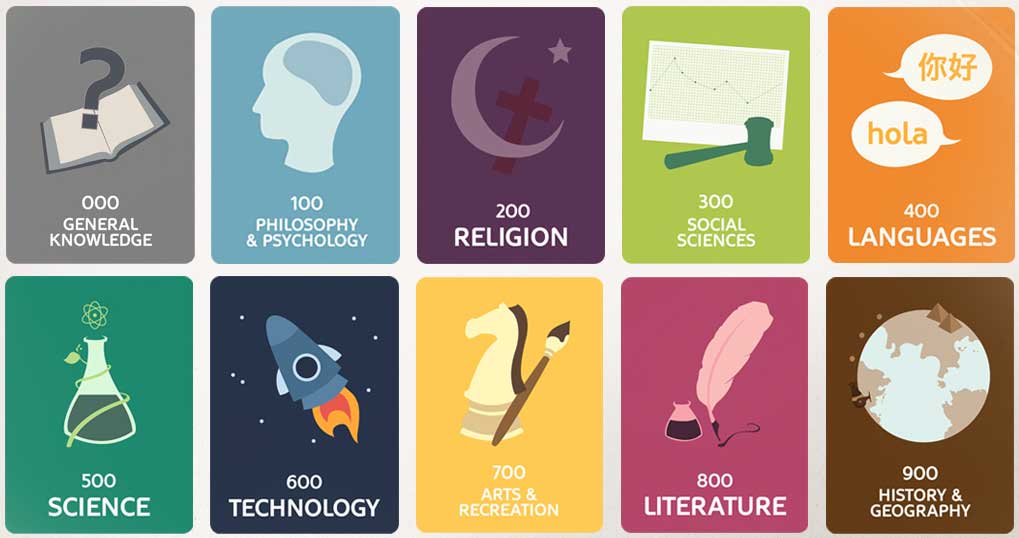 This month's class is the 000s — the "zero-hundreds" — which covers General Works. The Dewey system is grouped by hundreds, so "the 000s" means the numbers running from 000 to 099. Interestingly, because the Dewey system was developed long before computers were invented, the major subject of computer science originally had no Dewey home, so it was eventually put into the 000s also (although an argument could be made that it should have been put into either the 500s — Science — or the 600s — Technology — instead).
Here's what you'll find at your local library in the zero-hundreds:
000 – Computer science, knowledge & systems
010 – Bibliographies
020 – Library & information sciences
030 – Encyclopedias & books of facts
040 – Unassigned (formerly Biographies)
050 – Magazines, journals & serials
060 – Associations, organizations & museums
070 – News media, journalism & publishing
080 – Quotations
090 – Manuscripts & rare books
When I was a kid I would have zoomed right in on the 030s — books of facts! As an adult I'm more likely to head for the 080s ("I have always imagined that Paradise will be a kind of library") and the 090s (Aristotle's Treatise on Comedy, etc.). You can explore and find favorite numbers of your very own. 😊
Be sure your students understand that any library that uses the Dewey Decimal Classification will be arranged the same way: the numbers run from 000 to 999 in every Dewey-based library, and if you're interested in, say, astronomy, you'll find it in the 520s in both the small-town library near you and in the big-city library across the country.
Learning these library basics will help your students become independent life-long learners and will ensure that they'll feel right at home in any library they visit.
What educational discoveries have you made at your library lately? 😊
❡ Make it a tradition: Spend a few minutes during your first library visit each month and invent a Dewey tradition of your own. Read the title of one book in the 000s, one in the 010s, one in the 020s, one in the 030s, and so on. Find the very first book in the class (the lowest 000) and the very last book (the highest 099). Find the thinnest book and the thickest book in each class. Make a list of your five favorite numbers in each class. Devise a simple pattern like this and follow it over the course of the year — you'll be surprised how much information your students will absorb without even realizing it. 📚
❡ Explore more: Have you found all the local libraries in your area? The WorldCat Library Finder (worldcat.org/libraries) will help you find all the libraries near you — there may be more than you realize — and the WorldCat catalog itself (worldcat.org) will help you locate the closest copy of almost any book in the world. 😊