On this day of the autumnal equinox, as summer departs, Emily Dickinson provides us with a read-aloud poem of the week.
As imperceptibly as Grief
The Summer lapsed away —
Too imperceptible at last
To seem like Perfidy —

A Quietness distilled
As Twilight long begun,
Or Nature spending with herself
Sequestered Afternoon —

The Dusk drew earlier in —
The Morning foreign shone —
A courteous, yet harrowing Grace,
As Guest, that would be gone —

And thus, without a Wing
Or service of a Keel
Our Summer made her light escape
Into the Beautiful.
If your students are learning how to read poetry — and poetry requires a special kind of reading, different from prose reading — tell them not to read too quickly or expect everything to be clear on the first pass through. Think of getting to know a poem as being like getting to know a person: some things are apparent on the surface, but there are new things to discover over time with repeated engagement.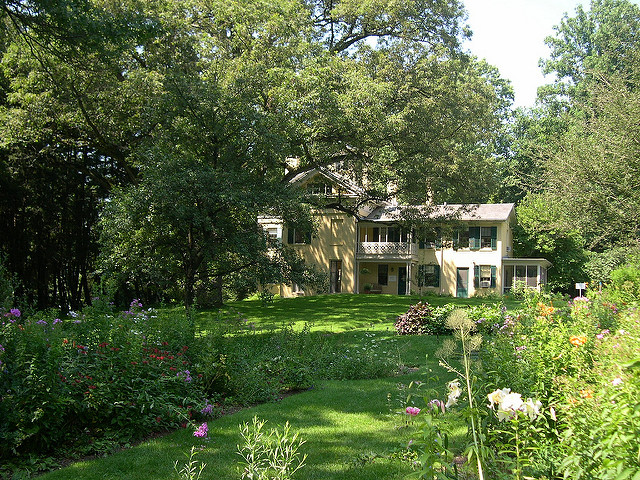 For traditionally styled poems like this one, the first and simplest thing to do as you make the poem's acquaintance is to forget about meaning and just count syllables. As imperceptibly as Grief — eight. The Summer lapsed away — six. Too imperceptible at last — eight. To seem like Perfidy — six. 8-6-8-6. The other three stanzas are a shortened version of this: 6-6-8-6.
"Eights-and-sixes" are among the most common hymn meters in the Protestant tradition, and Emily Dickinson learned her very precise prosody from the church hymns she grew up with. Compare the first stanza above with this familiar verse:
Amazing grace! How sweet the sound
That saved a wretch like me!
I once was lost, but now am found;
Was blind, but now I see.
A perfect match. Whenever you encounter Emily Dickinson in your reading — and I hope that will be often — start by counting syllables, and you'll gain a new appreciation for the details of her craft.
What literary discoveries have you made in your homeschool this week? 😊
❡ Is today really the autumnal equinox? That depends on your hemisphere. In the northern hemisphere, yes, it's the autumnal (fall) equinox. But in the southern hemisphere, today is the vernal (spring) equinox. To avoid confusion, astronomers often just call it the September equinox, which it is in both hemispheres.